What's the Best Place to Honeymoon for You?
We Help You Find the Best Place to Honeymoon with Ideas in the USA, Canada and Beyond
Romantic Vacations Home › Romantic Honeymoon Spots › Best Places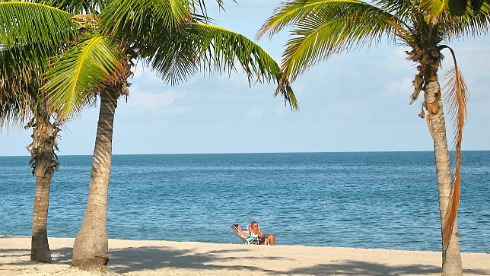 A Romantic & Secluded Honeymoon on the Beach in South Florida
By Greg Mattson, ERV Editor - Updated: Jun 24, 2015
Interested in ideas for the best place to honeymoon that's just right for you?  Here's our compilation of 20 of our favorite suggestions for destinations, hotels and resorts in North America, the Caribbean, Europe and the South Pacific. (Disclaimer: Listings and ratings on this page are not official - they're just the editorial opinion of Excellent Romantic Vacations)
Our Top 10 Best Honeymoon List for 2015: USA & Canada
1. Best Big City Honeymoons: New York City and San Francisco CA. These cities are total romantic vacations all by themselves. New York wins for sheer choice of things to see and do, and San Francisco for the most beautiful setting. Honorable mention goes to Chicago for restaurants, shopping and it's lakeside attractions.
2. Best Inexpensive Honeymoons on a Budget: Orlando FL, and Las Vegas NV. Orlando & Central Florida are certainly one of the best cheap honeymoon ideas, with hotel and car rental prices among the lowest of any resort area in the country. More or less the same goes for Las Vegas, although the luxury romantic resorts on the Strip will cost more in the peak travel periods.
3. Best "Exotic" Honeymoon Places in the USA & Canada: Victoria, BC, Quebec City, Charleston SC, and Key West, FL. If you want your honeymoon spot to feel as "exotic" and unique as possible without flying overseas, Victoria BC on Canada' West Coast has got plenty of Old England charm, while the Old Town in Quebec City will make you feel like you're in a small village in France. Charleston is one of the best examples we can think of in the U.S. of captivating culture, great food, history and very romantic inns, all in a compact package. And Key West seems to be connected to the rest of America by causeway only, with a mindset and attitude more Caribbean than anywhere else on the continent.
4. Best Place to Honeymoon in a Quiet, Secluded Spot: Tofino, BC, and Mendocino CA. Want real seclusion and romance? Head to the West Coast.
5. Best Beach Honeymoons in the USA: Miami FL, Naples FL, San Diego CA, and the Oregon Coast, OR. We pick Miami for it's neon swagger, Naples for it's combo of white sand, warm water and sunsets, San Diego for weather, charm and beach-hopping fun up the coast, and anywhere on the Oregon Coast for crashing waves and romantic waterfront inns.
6. Best Honeymoon Destination with a Mix of City & Nature: One place stands out in our minds: Vancouver, BC. In Vancouver, you can hold hands while crossing a swing bridge over rushing rapids or stand on top of 4,000 foot-high Grouse Mountain. The best part? Only 40 minutes later, you can be dining romantically at a great seafood restaurant in the City's Downtown West End.
7. Best Place to Honeymoon for Outdoor Scenery: Canadian Rockies, Big Sur CA, and New England in the northeastern U.S.
8. Best Honeymoon Road Trip in the USA: Our votes go to 3 drives: Big Sur/Hwy 1 in California, Vermont's fabulous Route 100 (especially in Autumn), and the romantically brilliant "Overseas Highway" US 1 from Miami to Key West, FL.

9. Best Honeymoon Hotels in the USA & Canada for 2015: Too hard to choose only one, but we narrowed it down to 7 hotels/Inns that came to our mind as perfect for honeymooners. Many of these are not necessarily the most luxurious or expensive honeymoon hotels you'll find - in fact, some of them are quite affordable (which makes them even more attractive!) In no particular order...
French Quarter Inn, Charleston, SC - in a city that has everything that a town in the Old South should have, the French Quarter Inn has everything that a romantic inn here should have.
Wickaninnish Inn, Tofino, BC Canada - face the crashing Pacific Ocean straight-on in the Wick Inn's jaw-dropping beauty, seclusion, luxury and comfort on Canada's wild West Coast.
Palomar Hotel, Chicago

-

this spacious suite had the biggest and best hot tub of any hotel room we have ever stayed in! Perfect for honeymoons, and the Palomar is just a short distance to romantic restaurants, Navy Pier and the Magnificent Mile.
Inn New York City – an upper west side inn that is storming up the charts and stealing the hearts of Big Apple romantic travelers. Not cheap, but with a 99%* Satisfaction rate among couples, Jacuzzi® Suites and a superb location, the INYC a great choice for a New York honeymoon hotel.
10. Best Place to Honeymoon in a Wine Country: Easy choice, Napa & Sonoma Valleys, California.
Best Honeymoons: The Caribbean & Hawaii
11. Best All-Inclusive Caribbean Honeymoon Resorts for Romance: Let's pick 2 from different price categories:
12. Best Sandals Resorts for Caribbean Honeymoons in 2015: Well, we haven't stayed at them all, but you'll be interested to find out the results of our research: According to a survey of results from Tripadvisor.com, based strictly on couples responses and satisfaction ratings, the top 3 Sandals Resorts for honeymoons and romantic vacations are: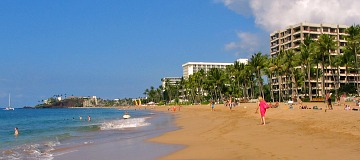 Ka'anapali Beach on Maui, HI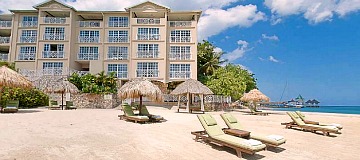 Sandals Royal Plantation Honeymoon Resort
Save $50 on your First Purchase at CheapCaribbean.com!
13. Best Place to Honeymoon in an All-Inclusive Mexican Resort: has to be in the outstanding Mayan Riviera, and again we go with Excellence Riviera Cancun.
14. Best Exotic Honeymoon Spot in the Caribbean: It's hard to not pick St. Lucia, with its French/British fusion of culture, mountains, lush valleys and incredible beaches.
15. Best Island in Hawaii to Honeymoon on: Maui. It balances accommodation, tranquility, beauty and activities better than anywhere else. Kauai and the Big Island have their strong points, but in our opinion Maui hits the "sweet spot" best for romance & island honeymoons.
Our Picks: Top Honeymoon Locations in Europe
16. Europe's Best Place to Honeymoon: So many destinations, so hard to narrow down. The obvious choices that almost every honeymoon website immediately suggests are Paris and Italy. They're great, but...
Our Pick of the No. 1 Honeymoon Spot in Europe: Santorini, Greece. More than a destination, Santorini is simply a experience not to be missed. Put this

romantic Greek Island

on your bucket list if it isn't already.
17. Best "Alternative" Honeymoon Spots in Europe: Prague, Bruges, Belgium, or Ireland's West Coast. They're all spots that you'll be dying to go back to in no time.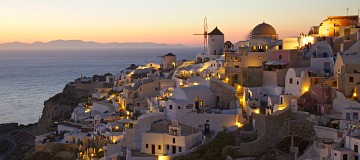 No. 1 for Europe Honeymoons: Santorini, Greece
Quiet Time by the Canal in Bruges, Belgium
Best South Pacific Honeymoons
18. Best Exotic South Pacific Honeymoon: Bora Bora in Tahiti, with Fiji a close second. The Cook Islands wins for most secluded and quiet honeymoon destination in the South Seas, particularly Aitutaki.
19. Best Place for a Romantic Australia Honeymoon: If you're going to fly this far, we suggest at least 2 destinations, preferably 3. Top of the list: Far North Queensland & the Great Barrier Reef (the best honeymoon resorts in Australia are located here). Take your pick from Cairns, The Whitsunday Islands, and various Barrier Reef islands close to Townsville, QLD.
Either before or after Queensland, a 3 or 4 night stopover in Sydney will not only round out your honeymoon very nicely, but break up your long flight en-route or going home.
20. Best New Zealand Honeymoon Destination: Queenstown in the South Island, and Auckland as a base in the North Island for excursions to the Bay of Islands, Coromandel Peninsula and Waiheke Island.  
Honeymoon Infographic from Excellent Romantic Vacations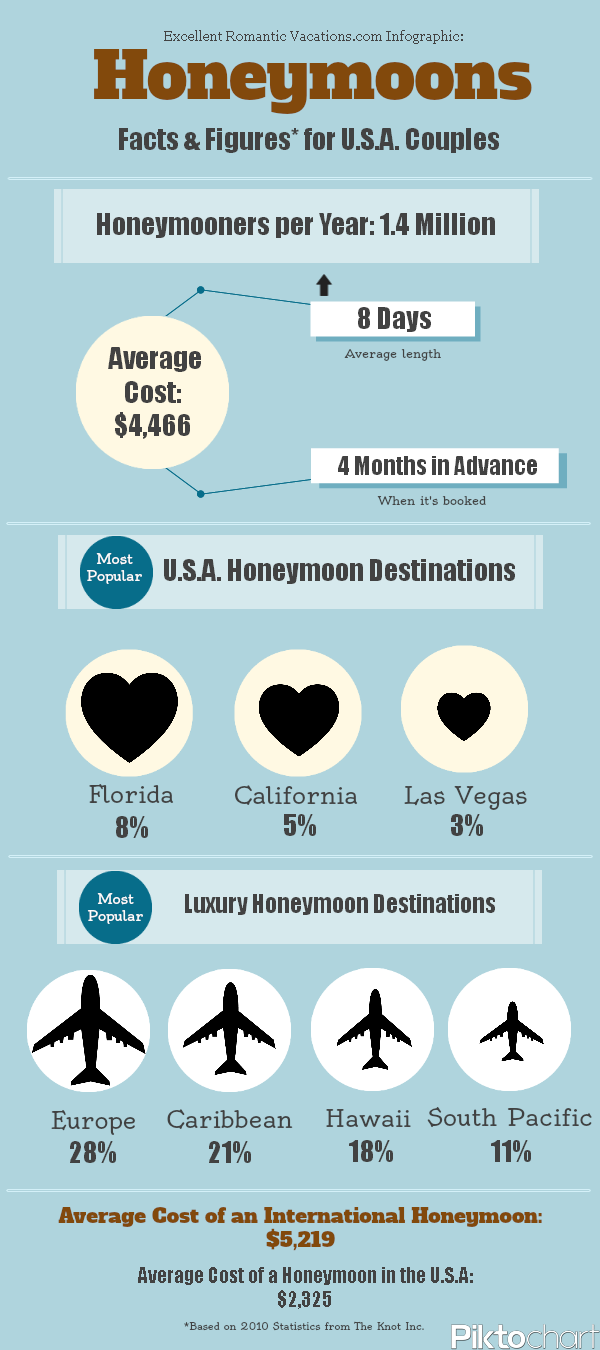 *Based on TripAdvisor.com Ratings & Reviews from Couples as of Apr 2015.
Excellent Romantic Vacations - Top Pages
---