Exotic Romantic Vacations - Caribbean, Europe, Middle East & the South Pacific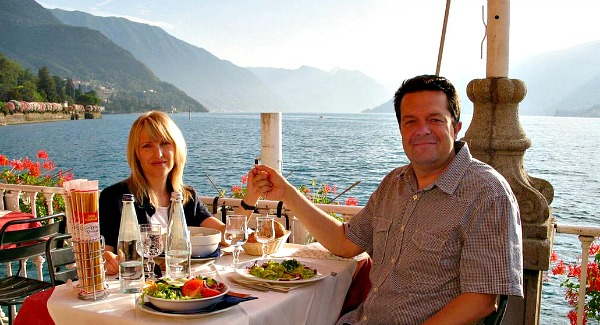 Exotic and Romantic - That Describes A Vacation in Bellagio in Northern Italy
By: Greg Mattson, ERV Editor - Updated: Sep 22, 2018   

If you're like us, every few years you research, plan, save, book and then splurge on an exotic & romantic vacation spot outside of North America. 
Lots has been written on the net about each of these destinations, but we wanted to report on just the romantic travel side of them, giving you a better idea of what to expect if you're thinking of choosing one of these exotic romantic vacations for an international honeymoon or vacation of a lifetime. 
The Caribbean

Nice Walk on a Sunny Tropical Beach in the Dominican Republic
Romantic Caribbean Vacation - closest "exotic" destination to the U.S. Here's our look at romantic destinations in just 5 select islands in the Caribbean: the Bahamas, Barbados, Dominican Republic, Tobago and Turks and Caicos.  
TripAdvisor's Top All-Inclusive Resorts for 2016 in the Caribbean: 
1. Luxury Bahia Principe Cayo Levantado Don Pablo Collection, Dominican Republic
2. The Reserve at Paradisus Punta Cana
3. Iberostar Grand Bavaro Hotel, Dominican Republic
United Kingdom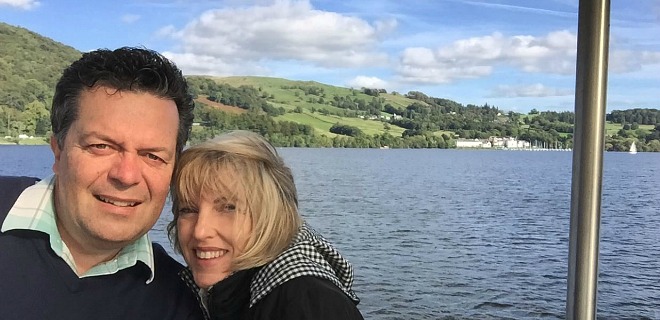 Beautiful Afternoon on Lake Windermere in the UK Lake District
Romantic Breaks in Britain - a collection of small romantic inns, vacation rentals and holiday units scattered across England and Wales, as well as in London. See what accommodation and activities await for your next romantic weekend or getaway in this attractive part of the UK. 
Europe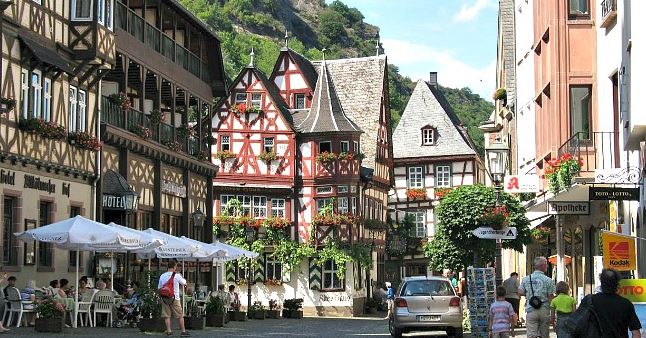 One Scenic Stop on a Rhine River Cruise in Germany is the Town of Bacharach
Romantic European Vacations – the most romantic places and things to do in London, Paris, Venice and Amsterdam. Most couples and honeymooners on their first trip to Europe head for the cities, so enjoy this quick guide to romantic spots and experiences for couples in Europe's most popular destinations, as well as where stay in both hotels and smaller, romantic inns.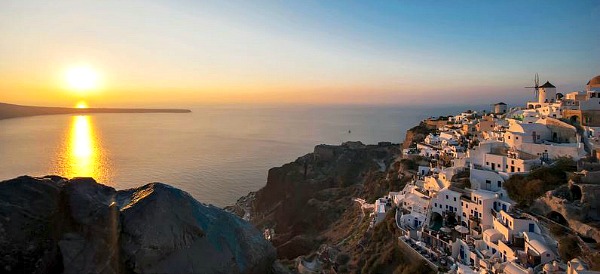 Sunsets over Santorini in the Greeks Islands are Romantic and Unforgettable
Romantic Greek Island Vacation – one of the most sought after destinations for romance anywhere in Europe or the world! The sunsets alone are worth the trip, but there's also amazing seaside restaurants, cute villages you can explore on foot (or scooter), and that most amazing place in the Aegean sea, the romantic Greek island of Santorini. 

Romantic Bellagio, Italy Vacation – our guide to this most romantic spot in Northern Italy includes details and photos of what to see & do, as well as romantic hotels with stunning views of Lake Como. 
TripAdvisor's Top Romantic European Hotels for 2016:
2. Anastasis Apartments, Santorini, Greece

Scandinavia for Couples:
Middle East - Dubai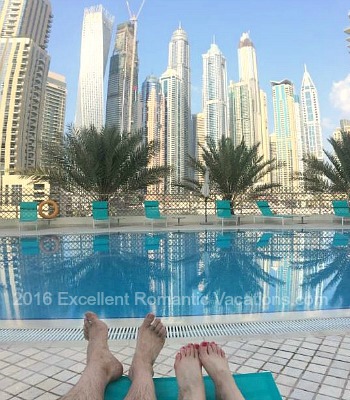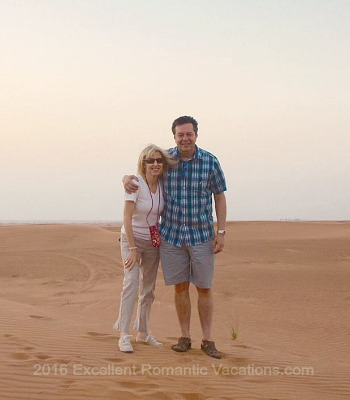 Dubai Romantic Vacation Guide - brand new for 2016, we've just come back from a week in this exotic and romantic vacation destination in the Middle East, and can tell you lots about what to see here in the UAE (United Arab Emirates) on your romantic vacation or honeymoon. It's a long way to Dubai from almost anywhere, so check our listings first of affordable romantic hotels and things for couples to do here.  
Exotic Vacation Packages & Special Deals
Excellent Romantic Vacations - Top Pages
---