Columbus
columbus Hot Tub Suites - romantic hotel suite jetted tubs
FTC: This page uses affiliate links. More. 

---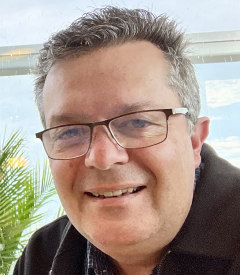 By: Greg Mattson, ERV Editor - Updated: Jun 17, 2022
Most people love the idea of relaxing in a hotel room with a private jetted or JACUZZI® Tub. Whether you are from Columbus, vacationing in Ohio, or just passing through town, check out our guide of local hotels that include Whirlpool suites, and have a fun getaway in Central Ohio!
Beautiful Whirlpool Suite at the Hilton Garden Inn, Columbus OH
Disclaimer: JACUZZI® is a registered trademark owned by Jacuzzi Inc. The use of the JACUZZI® trademark on this website is for informational purposes only. There is no relationship, connection or affiliation between this website and Jacuzzi Inc. or its related companies. Rates shown are approximate only and subject to change. Hotel rooms, jetted tubs and amenities can change, and may not be exactly as shown, so please contact the hotel or inn before making travel plans.
---
Whirlpool Suites - Columbus/Polaris
hilton garden inn columbus polaris: Video & Review
Hilton Garden Inn Columbus /Polaris - We had a great stay for 2 nights in a King Spa Tub Suite at this Hilton (check out our video above). It's conveniently located in an area with lots to see and do, and it's got an onsite restaurant and other places to eat nearby. The Whirlpool Suite includes a king-sized bed, refrigerator and microwave, and a two-person jetted tub in a separate columned alcove. Two fluffy robes are your to use for your stay. What We Liked: Free shuttle service within a five-mile radius, free wifi and parking, as well as the pool and fitness room. Worth Knowing: noisy air conditioners have been reported. 2022 ERV Rating*: 80% - Very Good. Whirlpool Tub Size:  2 Persons. Whirlpool Suite Price: From $164//night. (8535 Lyra Dr, Columbus OH 614-846-8884) √ COVID Safety Plan: Yes
Hilton Garden Inn Columbus/Polaris
Hilton Garden Inn - King Room w/Spa Bath
cambria hotel columbus polaris
Cambria Hotel Columbus Polaris

- A great "reward yourself with a weekend off" hotel in Columbus. The Whirlpool King Suite has a huge jetted tub and flat-screen TV mounted conveniently nearby. And when you're sufficiently soaked, simply cross the street to Polaris Fashion Place for a bit of retail therapy. What other Guests Liked: Great dining and entertainment options are nearby. Free local shuttle, indoor pool, onsite restaurant and bar. Worth Knowing: Pool is on the smaller side, no free breakfast. 2022 ERV Rating*: 80% - Very Good. Whirlpool Tub Size: 2 Persons. Whirlpool Suite Price f

rom

$230/night. (9100 Lyra Dr, Columbus OH 614-841-9100) √ COVID Safety Plan: Yes
holiday inn express columbus polaris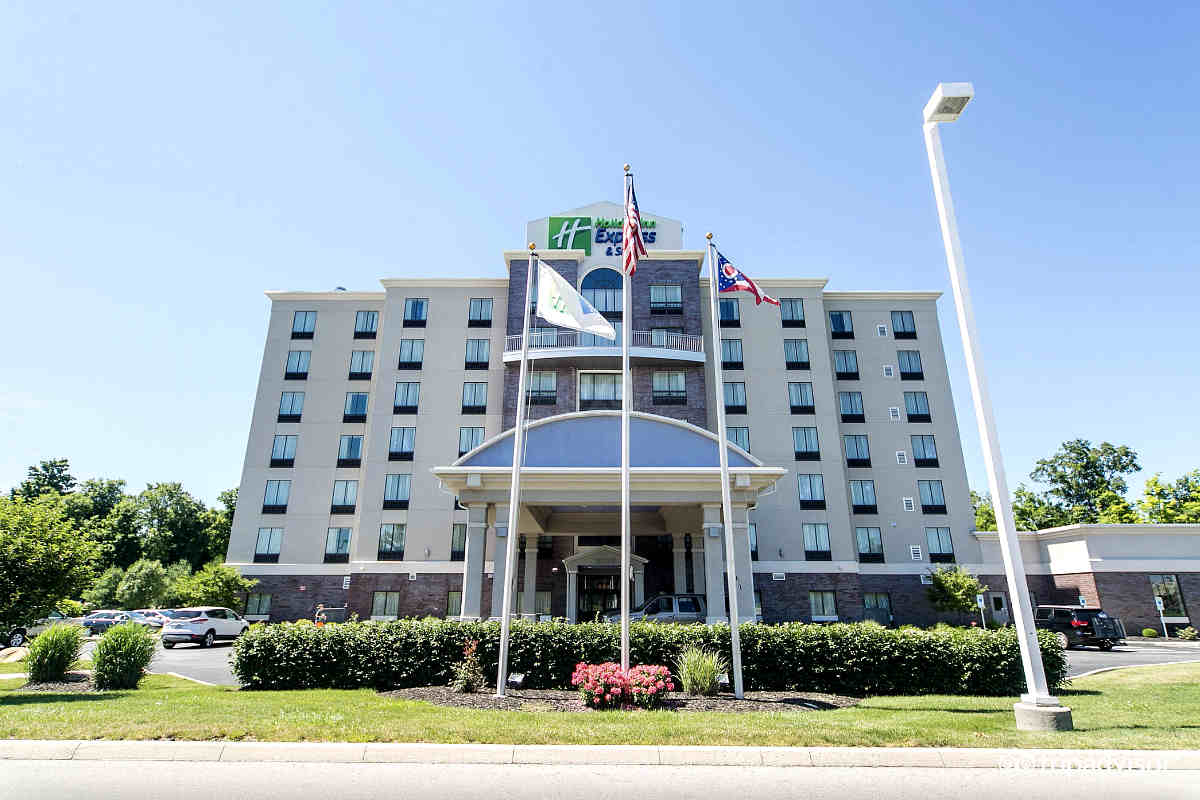 Holiday Inn Express Columbus ©TripAdvisor
Holiday Inn Columbus Spa Tub ©TripAdvisor
Holiday Inn Express & Suites Columbus-Polaris Pkwy

- The King Bed Standard Room with Jetted Tub at this Holiday Inn has therapy jets that provide soothing pressure for your aching muscles. Modern rooms offer 42-inch HDTV with HBO, mini fridge, and microwave. Hayden Falls Park with its popular waterfall, is just a short distance from the hotel. What Other Guests Liked: Free breakfast and parking; indoor heated pool. Worth Knowing: No onsite restaurant. 2022 ERV Rating*: 80% - Very Good. Whirlpool Tub Size: 2 Persons. Whirlpool Suite Price f

rom

$203/night. (8670 Orion Pl, Columbus OH 877-859-5095) √ COVID Safety Plan: Yes 
---
More Jetted Tubs In & Near Columbus OH
Holiday inn columbia osu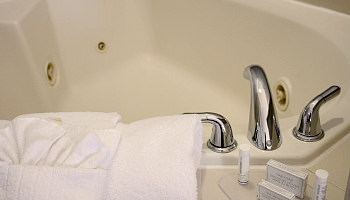 Book a Holiday Inn Spa Tub Suite
Holiday Inn Express & Suites Columbia University Area OSU

- Free extended hot breakfast, microwave and refrigerator in rooms, plus pool and easy access to the nearby airport make this upscale Holiday Inn a winner for couples. And best of all, some King rooms feature a jetted tub.What Other Guests Liked: Beautiful lobby with fireplace, large breakfast area, close to restaurants and shops. Worth Knowing: lack of towels reported by some guests at the pool and in-room. 2022 ERV Rating*: 84% - Good. Whirlpool Tub Size: 2 Persons. Whirlpool Suite Prices f

rom

$145/night. (3045 Olentangy River Rd, Columbus OH 614-447-1212) √ COVID Safety Plan: Yes
bw port columbus
Best Western Columbus OH Hot Tub Suite
Best Western Port Columbus

- The usual perks you expect from BW: free breakfast, airport shuttle, free Wi-Fi and parking as well as an indoor pool. Ask for the King room with Spa bath to add a bit of romance to your stay. What Other Guests Liked: Quite close to the airport, restaurants and tourist attractions, microwave and refrigerator in each room. Worth Knowing: Elevator seems to break down frequently. 2022 ERV Rating*: 70% - Good. Whirlpool Tub Size: 2 Persons. Whirlpool Suite Prices from $92/night. (1450 Airpointe Dr, Columbus OH 614-337-8400) √ COVID Safety Plan: Yes
fairfield inn & Suites columbus east
Fairfield Inn & Suites Columbus East

- A nice quality Marriott hotel where your stay includes complimentary hot breakfast. Recently renovated rooms are spacious and the Whirlpool suite is tasteful and inviting, with a large 2-person jetted tub. Located in Reynoldsburg OH, about 20 minutes from downtown Columbus. What Other Guests Liked: Convenient access to nearby restaurants, shopping and attractions. Indoor pool and fresh-baked cookies in the lobby. Worth Knowing: Ageing property with some noise issues. Whirlpool Tub Size: 2 Persons. Whirlpool Suite Price: From $166/night. 2022 ERV Rating*: 62% - Fair. (2826 Taylor Rd, Reynoldsburg OH 844-631-0595) √ COVID Safety Plan: Yes
---
more on ERV:
---
bw suites columbus
Whirlpool Tub, Best Western Suites Columbus
Best Western Suites Columbus

- A favourite for many travellers, you get spacious clean rooms with the usual inclusions: Parking, wifi, fitness room, pool, and hot breakfast. Romantic Whirlpool tubs are found in some non-smoking King Room suites. Check out a couple of nearby history museums during your stay. You're just 6 miles from downtown Columbus too! What Other Guests Liked: Friendly staff; clean comfortable rooms in a quiet part of town. Worth Knowing: The entrance to the hotel is at a busy intersection where it can be difficult to make a left turn. 2022 ERV Rating*: 84% - Very Good. Whirlpool Tub Size: 2 Persons. Whirlpool Suite Prices from $143/night. (1133 Evans Way Ct, Columbus OH 866-237-6365) √ COVID Safety Plan: Yes
drury Inn & Suites
Book a Drury Inn Hot Tub in Columbus
Drury Inn & Suites Columbus Grove City

- Dinnertime snacks and popcorn are included when you stay at the family-owned Drury hotel chain.  But they also offer free parking, breakfast and Wi-Fi.  The King Deluxe Suites with a JACUZZI® Tub include a bubbly oversized tub in the bathroom. What Other Guests Liked: Hotel is located about 15 min drive from Downtown Columbus. Microwave, refrigerator and coffee maker in-room. There is a pool and fitness room. Worth Knowing: Only one washing machine and one dryer in the guest laundry room. 2022 ERV Rating*: 92% - Excellent. JACUZZI® Tub Size: 2 Persons. Whirlpool Suite Prices from $158/night. (4109 Pkwy Centre Dr, Grove City OH 888-324-1835) √ COVID Safety Plan: Yes
ramada by wyndham columbus polaris
Ramada by Wyndham Columbus Polaris

- Directly off 270, this Ramada by Wyndham location makes it easy to access various parts of Columbus. The oversized King Bed Hot Tub Suite has a private jetted tub, mini-fridge, flat screen cable TV and free Wi-Fi. What Other Guests Liked: Free breakfast and WiFi, outdoor pool and fitness centre. Worth Knowing: May need to ask for more towels. 2022 ERV Rating*: 54% - Poor. Whirlpool Tub Size: 2 Persons. Whirlpool Suite Price: From $189/night (6767 Schrock Hill Ct, Columbus OH. 800-946-5338) √ COVID Safety Plan: Yes 
Baymont by wyndham columbus/rickenbacker
Baymont by Wyndham Columbus/Rickenbacker

- The Whirlpool suites (look for Deluxe Studio Suite, Pool View or Superior Studio Suite Pool View) have microwaves and mini-fridges along with separate sitting areas. Like many of the hotels on our list, breakfast is included, as is Wi-Fi, parking and use of the pool. What Other Guests Liked: Nearby attractions include the Columbus Museum of Art, horse racing, and the Motorcycle Hall of Fame. Worth Knowing:

smoke & 

marijuana smells reported by some guests. 2022 ERV Rating*: 56% - Poor. Whirlpool Tub Size: 2 Persons. Whirlpool Suite Price: From $185/night. (2323 Rickenbacker Parkway West, Columbus OH 800-337-0300) √ COVID Safety Plan: Yes
*ERV Rating: our unique, non-scientific ratings for romantic accommodation include:
Amenities: including Whirlpool bath or 

JACUZZI

®

Tub

,

scenic view, fireplace, lounge, etc
Location: proximity of hotel to restaurants, pubs, downtown, etc
Clientele: demographic the hotel attracts (couples, families, business travelers, etc)
Popularity: based on social media & crowd-sourced reviews 
Value: product offered compared to room rate 
Please Note: percentage ratings are not absolute but for comparative use only  
top hotels, getaways & packages on ERV
---