Honeymoons Under $2000
A Honeymoon for Less than $2000? Here's 10 Romantic Destinations...
FTC: This page uses affiliate links. More. 

---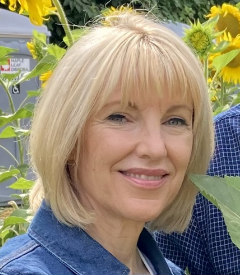 By: Maureen Mattson, ERV Asst Editor - Updated: Sep 12, 2021   

More and more, newlyweds are looking for a cheap honeymoon vacation that doesn't break their budget. But you and your fiancé don't have to haul the trailer to the lake just to have an inexpensive honeymoon!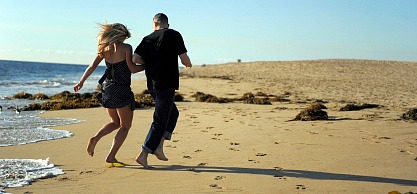 Listed below are 10 ideas for honeymoons under $2000 - that is, $1000 per person, or $2000 total for a couple. And by that price we mean flights, hotel, transportation and meals. (Please Note: meals, taxes, tips, entertainment etc are variables that can break any trip budget, so this page is meant as a general guide only. Prices subject to change.)

1. South Florida: probably the no. 1 spot for cheap romantic vacations in the US. For attractions and shopping, Orlando is fun. If you'd rather just relax on the beach on your honeymoon, Miami & Key West are for you. Check out the deals on Florida Vacation Packages in Miami, Orlando, Key West & the Gulf Coast. 
2. 7-Night Caribbean Cruises: a romantic cruise in the Caribbean can be a great choice for couples looking to spend less than $2000 on a honeymoon. Stay on your budget and have a relaxing, carefree vacation. Here's an example: 7 Night Western Caribbean Cruise from $199 per person. 
3. South Carolina: consider a honeymoon getaway in Myrtle Beach or Hilton Head, SC. Lots of oceanfront resorts offer package discounts, and you can get low-fare flights to Charlotte and Charleston on several carriers. May & June are ideal months for a warm beach weather honeymoon in South Carolina.

---
Don't Have $2000 for your Honeymoon?
Check Out These Package Deals Under $499
---
4. Caribbean All-Inclusive: gorgeous beaches, fantastic sunsets, and all-inclusive luxury resorts. Several travel websites can get you a 3-night honeymoon package for 2 in the Caribbean for less than $1500 - check out Kayak.com and their Cheap Caribbean Hot Deals.
5. Southern California: one of the cheapest places for a honeymoon in the western USA. Nice beaches, great restaurants, and some romantic seaside inns and hotels. For a relaxing, warm and inexpensive honeymoon year-round, it's hard to beat. See our section on California honeymoon and romantic getaways here.
6. Las Vegas: you can have a fun honeymoon and spend much less than $2000 per couple here. Las Vegas is affordable because:
There's a huge selection of luxury resort hotels and competition keeps prices low
You can stay on the Strip and enjoy your vacation without having to pay extra for transportation
Vegas has plenty of free things to see & do, like the Bellagio Dancing Waters or strolling the Golden Canals of the Venetian.
7. Puerto Rico: this Eastern Caribbean island can be an inexpensive honeymoon spot, and direct flights from several airports keep airfares reasonable. At certain times of the year, you can find Air & 4-Night Honeymoon Deals for as cheap as $699. 

8. New York City: Can you stay at the most popular USA spot for honeymoons for less than $2000? Yes, if you plan it out well: Stay away from high season, sight see by foot and subway, and eat at small, interesting delis and cafes.  
9: Boston: flights on JetBlue to their Boston hub can be really cheap on Mondays and Tuesdays. Add 4 or 5 nights in a romantic Boston Hotel, maybe even a rental car, and you've got a great New England honeymoon in the $2000-range. See more about romantic Boston getaways here.
10: Quebec City: if you're trying to plan a winter honeymoon under $2000, and would like a unique destination, try this splash of French flavour. It's easily one of the most romantic spots in Canada, and a stay at a romantic small hotel in Quebec City is unforgettable.
---
more Romantic honeymoon hotels:
New York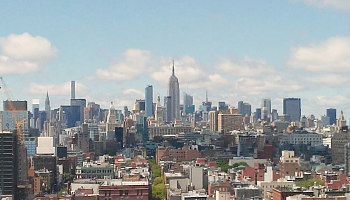 Chicago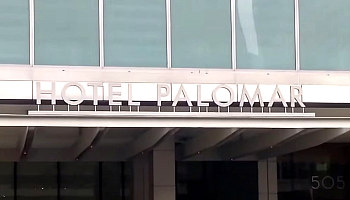 Los Angeles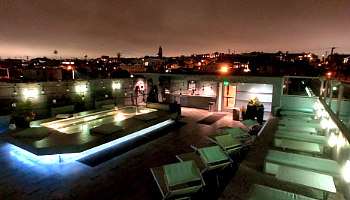 Washington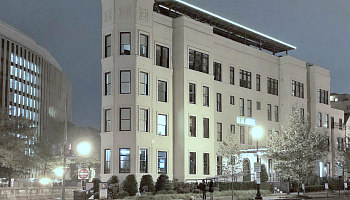 Dallas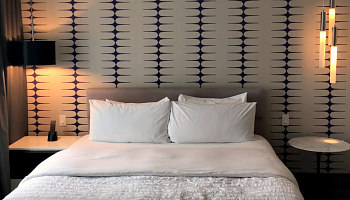 Atlanta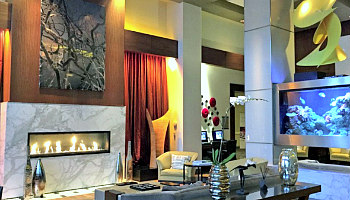 Houston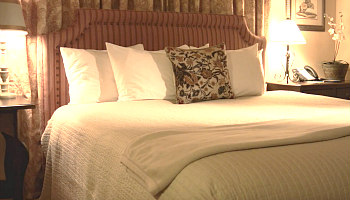 Boston
San Francisco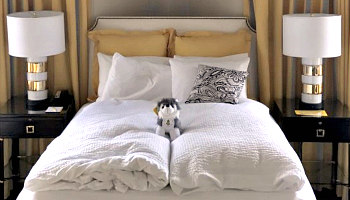 top hotels, getaways & packages on ERV
---