Indiana Whirlpool Suites
Indiana Hot Tub Suites - Honeymoon Hotel Rooms, Inns & Cabins
FTC: This page uses affiliate links. More. 

---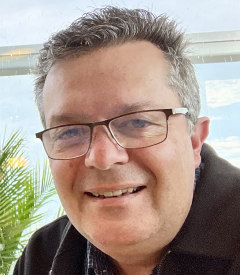 By: Greg Mattson, ERV Editor - Updated: Dec 2, 2023  

For your next Hoosier state holiday, why not stay in a hotel or cabin with a JACUZZI® brand tub, or book a night in a jetted tub suite. We hope this directory of hotel in-room hot tubs in places like Indianapolis, Bloomington, Ft. Wayne and South Bend adds a little romance to your weekend getaway or vacation in Indiana.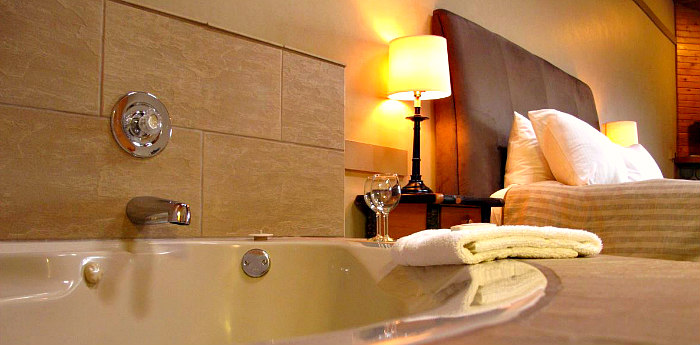 Check Out Our Guide to Romantic Hotels With In-Room Spa Tub Suites in Indiana
Why This Guide to Indiana Hot Tub Suites is Different: We don't rely on software to locate hotel hot tub rooms. Instead, we hand-pick these suites and tubs based on our own exhaustive research, so you can be sure that the hotel rooms we list here have a private jetted tub right inside the room.
Disclaimer: JACUZZI® is a registered trademark owned by Jacuzzi Inc. The use of the JACUZZI® trademark on this website is for informational purposes only. There is no relationship, connection or affiliation between this website and Jacuzzi Inc. or its related companies. Rates shown are approximate only and subject to change. Hotel rooms, jetted tubs and amenities can change, and may not be exactly as shown, so please contact the hotel or inn before making travel plans.
---
Indianapolis, Indiana Hot Tub Suites
fairfield Inn & Suites Indianapolis East
Fairfield Inn & Suites Indianapolis East
Whirlpool Tub - Fairfield Inn, Indianapolis
Fairfield Inn & Suites Indianapolis East

- King Rooms w/ Spa Bath here include not only a jetted tub big enough for 2 people, but also satellite flat screen TV's with premium movies, and luxury bedding.

2023 ERV Rating*: 78% - Good. Whirlpool Tub Size: 2 Persons. Rates from $239/night. (7110 E. 21st St, Indianapolis IN  317-322-0101)

hampton Inn & Suites Indianapolis fishers
The Hampton Inn Indianapolis Fishers Has Spa Tub Suites
Hampton Inn & Suites Indianapolis Fishers

- 30 minutes from downtown Indianapolis, this Hampton Inn is outfitted with King Whirlpool rooms which have a spacious 2-person jetted tub. Pool, Wi-Fi and breakfast all included. 2023 ERV Rating*: 80% - Very Good. Spa Tub Size: 2 Persons. Rates from $119. (11575 Commercial Dr, Fishers IN 317-913-0300)
Hilton garden inn indianapolis carmel
Book a Hilton Hot Tub Suite Near Indianapolis
Jetted Spa Tub - Hilton Garden Inn
Hilton Garden Inn Indianapolis Carmel

- How about a nice Hilton hotel with a saltwater pool, outdoor fire pit, onsite dining, and King Rooms with a Whirlpool Tub? You'll be just 15 miles north of downtown Indianapolis, with lots of local restaurants just a short distance away. 2023 ERV Rating*: 84% - Very Good. Spa Tub Size: 1-2 persons. (13090 Pennsylvania St, Carmel IN 317-581-9400)
fairfield Inn & suites indianapolis noblesville
Reserve Your Fairfield Inn Spa Tub Suite
In-Room Jetted Tub Near Indianapolis
Fairfield Inn & Suites Indianapolis Noblesville

- Just walking into the upscale lobby of this Marriott hotel northeast of downtown Indianapolis sets the tone for your comfy stay in one of their large King Whirlpool rooms. Free parking and hot breakfast included in your room rate. 2023 ERV Rating*: 70% - Good. Whirlpool Tub Size: 2 Persons. (17960 Foundation Dr, Noblesville IN 317-776-9900) 
sybaris suites
Majestic Suite Plunge Pool ©TripAdvisor
Majestic Suite Whirlpool Tub ©TripAdvisor
Sybaris Indianapolis Whirlpool & Pool Suites - Custom made for couples getaways in Indiana. Check out rooms like their Majestic Suite which contains a romantic private plunge pool, King bed, in-room Whirlpool tub for 2, fireplace and much more.

 

(Please note: membership required, starting at $30 annually).

 

2022 ERV Rating* for Evansville, IN Whirlpool Suites: 92%

 - Excellent. 

(5466 W. 86 St, Indianapolis IN) 
---
Northern Indiana Spa Tub Suites
south bend airport: Quality Inn
Quality Inn & Suites South Bend Airport
Quality Inn & Suites South Bend Airport

- Located just south of the airport, with free hot breakfast, pool and Wi-Fi. Room-wise, have a look at their King Bed with 2-Person Hot Tub. 2023 ERV Rating* for South Bend, IN Suites with a Whirlpool Tub: 74% - Good. Rates from $142/night. (4124 Lincoln Way West, South Bend IN 574-288-3800)
elkhart: comfort suites south
Whirlpool Suite - Comfort Suites in Elkhart, IN
Comfort Suites South Elkhart - The perfect home base for exploring Indiana Amish Country. Spacious suites include sofa bed, microwave and refrigerator. Breakfast is hot and free, and you'll also find an indoor heated pool, fitness room and guest laundry. Select suites feature 2-person Whirlpool tubs. 2023 ERV Rating*: 78% - Good. Rates from $120/night. (27838 County Road 24 (& SR 19), Elkhart IN 574-293-9390)
Fort Wayne, IN: Hampton Inn
Hampton Inn Fort Wayne Has Jetted Tub Suites from $175/night
Hampton Inn Fort Wayne-Southwest - This sparkling clean Hampton Inn gets rave reviews from couples for the delicious hot buffet breakfast, friendly staff, and comfortable Hampton beds with a large 

Whirlpool 

tub close by. 2023 ERV Rating* for Fort Wayne, IN Whirlpool Tub Suites: 84% - Very Good. Rates from $175/night. (8219 W. Jefferson Blvd, Ft. Wayne IN 260-459-1999)
indiana Amish Country spa tubs: van buren hotel
Whirlpool Suite - Van Buren Hotel at Shipshewana
Van Buren Hotel at Shipshewana - Any romantic vacation in Indiana Amish Country is even better when an in-room Whirlpool awaits at the end of the day. The Van Buren Hotel has that all looked after, with suites that include a king bed, kitchenette, Wi-Fi and 2-person jetted tubs. 2023 ERV Rating*: 88% - Very Good. Rates from $149/night. (1175 Van Buren St, Shipshewana IN  855-768-7780)
indiana dunes: Country Inn & Suites
Country Inn & Suites
Portage Indiana Jetted Tub Suite
Country Inn & Suites by Radisson, Portage IN

 - Stay close to NW Indiana wineries and the Dunes National Lake Shore at this inexpensive Country Inn & Suites. Their Sunroom Suites come outfitted with both in-room 

Whirlpool 

tub and fireplace, and you'll also like their complimentary hot breakfast and Wi-Fi. 

2023 ERV Rating* for Whirlpool Suites near Indiana Dunes State Park: 82% - Very Good. Rates from $135/night. (1630 Olmsted Dr, Portage IN 219-764-0021)
See More on ERV:
---
Southern Indiana Spa Tub Suites
french Lick: Comfort Suites
Book a Whirlpool Suite at the Comfort Suites in French Lick, IN
Comfort Suites French Lick - Travelers needing a hotel hot tub suite close to Hoosier National Forest and French Lick Scenic Railway will love this Comfort Suites. Spotless King Bed Rooms here have 2-person hot tubs, and you'll enjoy the indoor pool and fitness center as well. 2023 ERV Rating* for French Lick, IN Spa Tub Suites: 84% - Very Good. Rates from $109/night. (9530 W SR 56, French Lick IN 812-936-5300)
Edinburgh/Columbus IN: hilton garden inn
Hilton Garden Inn Columbus/Edinburgh IN
Book a Hot Tub Suite in Columbus/Edinburgh
evansville, in: howrad johnson
Howard Johnson Evansville East - Good choice for budget-minded travelers. Check into one of their King Bed Suites with hot tub here in this Evansville hotel located near the downtown riverfront. 202# ERV Rating* for Evansville, IN Whirlpool Suites: 70% - Good. Rates from $147/night. (1101 North Green River Rd, Evansville IN 812-476-9626)
bloomington: Holiday Inn Express
Holiday Inn Express, Bloomington IN
Holiday Inn Express & Suites Bloomington - After an active day exploring all the shopping and wine tasting in this part of Southern Indiana, come home to a comfortable in-room hot tub at this Holiday Inn Express. And, as an added bonus: complimentary cocktail hour and light dinners on week nights! 2023 ERV Rating* for Bloomington, IN Hot Tub Suites: 84% - Very Good. Rates from $145/night. (117 South Franklin Rd, Bloomington IN 812-334-880)
---
Eastern Indiana Hot Tub Suites
muncie: best western
2-Persin In-Room Whirlpool Tub, Best Western Muncie IN
Best Western Muncie

- Budget-minded hot tub lovers have a good reason to check out this Best Western the next time they arrive in Muncie. The King Whirlpool Suite is spacious, and contains a huge in-room jetted tub with stepped entry and headrests. Restaurants and Muncie Mall are both nearby. 2023 ERV Rating: 60% - Fair. Rates from $123/night. (3011 West Bethel Ave, Muncie IN 765-282-0600)
---
Hotel Hot Tub Suites in Western Indiana
Lafayette, IN: Comfort inn
Comfort Inn Lafayette In-Room Spa Tub
Comfort Inn Lafayette I-65

 - So the room you're after here is their King 1 Bedroom Suite, which is large, nicely updated, and has both a separate living area and a very generous-sized spa tub for 2. Breakfast and indoor pool included in your rate. 2023 ERV Rating*: 70% - Good. (4701 Meijer Ct, Lafayette IN 765-447-3434)
Terre Haute: quality inn
Quality Inn Terre Haute University Area - for budget-conscious couples traveling in Western Indiana, this Quality Inn offers 1-King Bed Suites with a 2-person hot tub in the room. 2022 ERV Rating* for Lafayette, IN Jetted Tub Suites: 52% - Fair. Rates from $148/night. (555 South Third St, Terre Haute IN  812-235-3333) √ COVID Safety Plan: Yes
*ERV Rating: our unique, non-scientific ratings for romantic accommodation include:
Amenities: including Whirlpool bath or 

JACUZZI

®

Tub

,

scenic view, fireplace, lounge, etc
Location: proximity of hotel to restaurants, pubs, downtown, etc
Clientele: demographic the hotel attracts (couples, families, business travelers, etc)
Popularity: based on social media & crowd-sourced reviews 
Value: product offered compared to room rate 
Please Note: percentage ratings are not absolute but for comparative use only  
top hotels, getaways & packages on ERV
---