Spokane, WA
Romantic Spokane Washington By the 3's
FTC: This page uses affiliate links. More. 

---
By: DaleAnn Shellborn, ERV Contributing Writer - Updated: Oct 20, 2022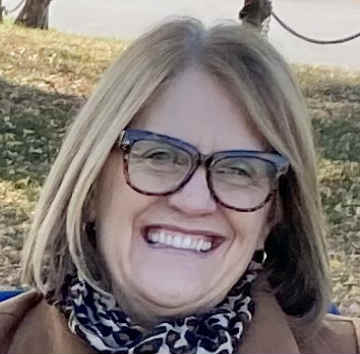 I have to admit my impression of romance in Spokane was a bit out of date, based as it was on the 1985 movie Vision Quest in which Madonna debuted the song Crazy for You. Spokane, like the young man in that coming-of-age film, has grown up a lot. This is one beautiful city, surrounded by the natural beauty of Washington State but preserving a stately downtown area with nary a big-box store in sight.
Scenic Look at Downtown Spokane in Autumn
If you're on your own vision quest to find the scenes where the movie was shot, however, you won't be disappointed. Landmarks like the Onion Bar & Grill and the Monroe Street bridge are still in excellent form. The once-grand Ridpath Hotel, however, is boarded up and vacant. In fact on my recent trip the beautifully-ornamented downtown towers were marred only by too many empty spaces and for-lease signs, a scene all too common in many cities across the U.S. these days.
The good news is the streets surrounding the Spokane River and the 100-acre Riverfront Park are vibrant. A high-end mall called River Park Square is surrounded by shops, restaurants, bars and hotels. The downtown is eminently walkable, with enclosed and elevated walkways linking the major buildings and making exploring the city comfortable in all weather.

---
3 Romantic Places to Stay in spokane
1. Oxford suites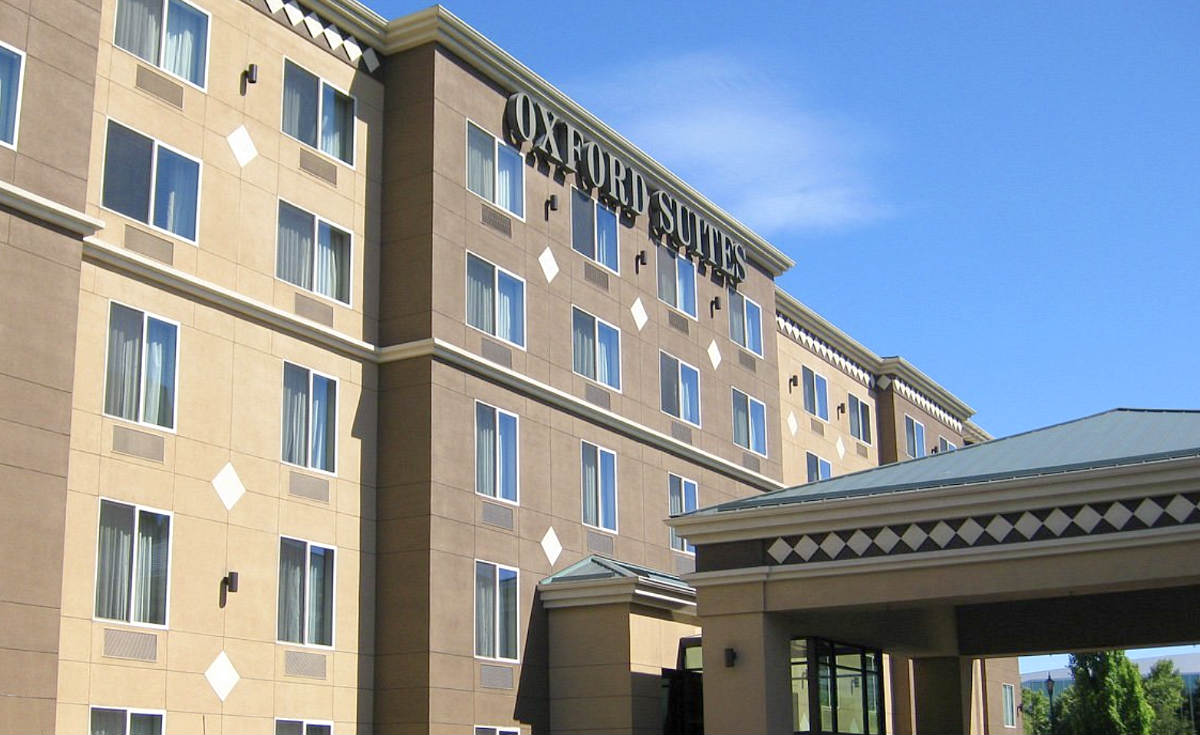 Oxford Suites, Spokane WA
Room at Oxford Suites, Spokane
Oxford Suites

- top-rated in Spokane, and situated quite nicely close to Riverfront Park on the Spokane River. Their beautiful Riverview Executive King Suite would be the room of choice for a honeymoon or anniversary getaway in Spokane. A large pool, hot tub, sauna and steam rooms are all at your disposal as you enjoy all the Spokane Riverfront has to offer. 2022 ERV Rating for Romantic Spokane Riverfront Hotels: 92% - Excellent. (115 W. North River Dr, Spokane WA 509-353-9000)
2. Davenport Hotel
Historic Hotel Davenport Spokane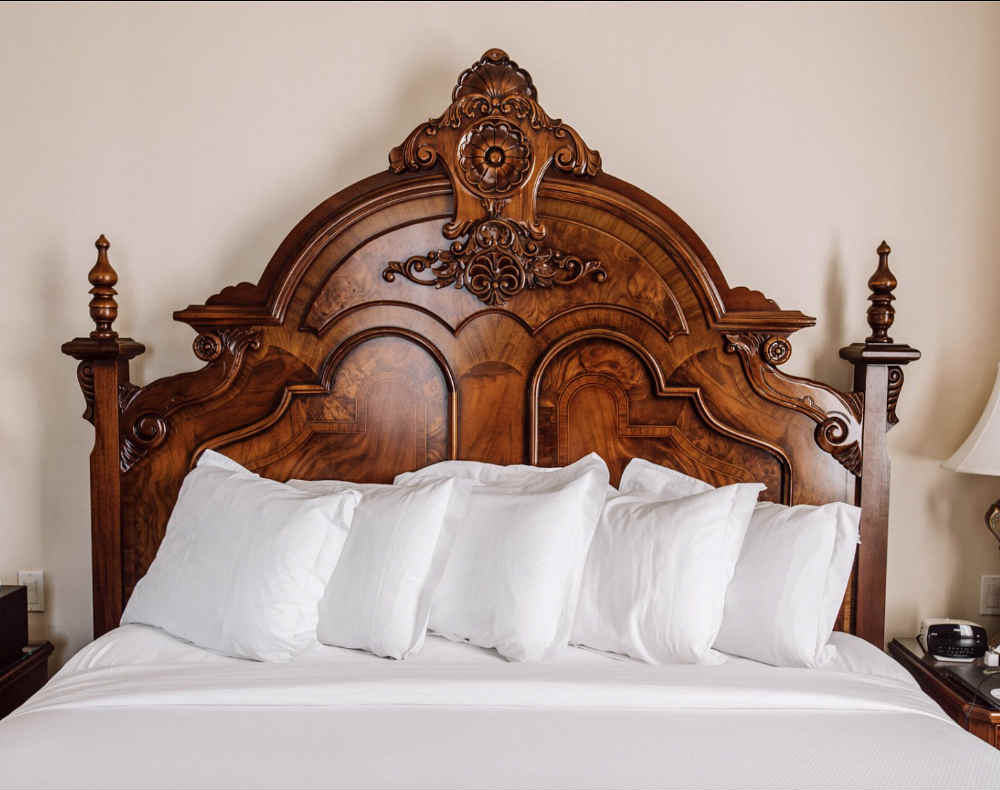 King Bed Suite, Hotel Davenport
The Historic Davenport Hotel - Yes, you'll find all the major chains offering lodging in downtown Spokane. But there's really only one place to stay: the Davenport. Built in 1914 at the height of the resource boom, this grand hotel takes up an entire city block. It's been completely refurbished numerous times and offers prices that are amazingly reasonable for a AAA 4-Diamond hotel. Everyone from the valet parking attendants to the girl in the candy shop have been trained to offer the finest service. 2022 ERV Rating* for Romantic Spokane Hotels: 90%

 - Excellent.

(10 South Post St, 

Spokane WA  800-899-1482)
3. davenport tower
King Bed Room at the Davenport Tower Hotel in Spokane, WA
The Davenport Tower

- Affordable sister hotel kitty-corner to the Davenport above, with comfortable King Suites equipped with fireplaces and decorated in African safari themes. There's an on-site restaurant, indoor pool & hot tub, and you can walk to downtown restaurants and cafes. 2022 ERV Rating*: 86% - Very Good. (111 S. Post St, Spokane WA 509-789-6965)  
3 Romantic Things to Do in Spokane WA
Ride a 100-year-old Carousel - Back in 1909, a craftsman from Germany created a carousel ride as a wedding gift for his daughter. How romantic is that? Today the carousel is lovingly restored and in operation in Riverfront Park in Spokane. If you don't know what it means to "grab the brass ring," you'll find out when you hop aboard one of the elaborately carved horses on the Looff Carousel. (Riverfront Park, Spokane)
See Magnificent & Romantic Spokane Falls - Spokane was once a gathering place for native Americans because of the beauty and power of a series of waterfalls on the Spokane River. Now the city offers an exciting way to view the cascade - from a cable car suspended at dizzying heights. If you prefer a more grounded type of sightseeing, a stroll along the trails and footbridges of Riverfront Park will also give you great views of both the upper and lower falls. (620 W. Spokane Falls Blvd, Spokane WA)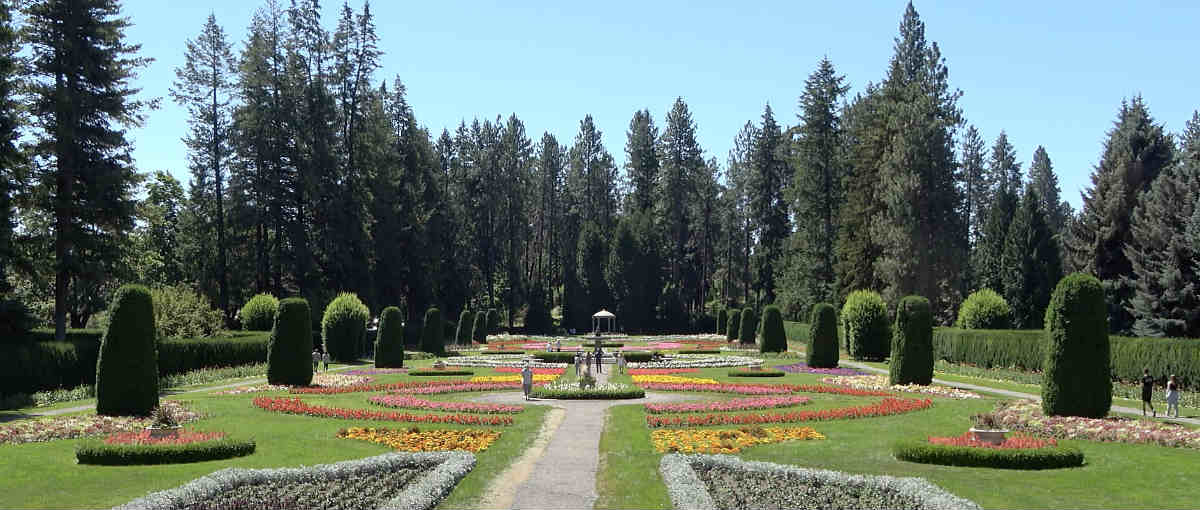 Beautiful Manito Park, Spokane WA
Manito Park - beautiful gardens with free entry and free parking nearby. Don't miss the Conservatory and Duncan Gardens, and there's a small spot to grab and ice cream as well as you make your way around the grounds. Best times of year to enjoy the colors would be in May (lilacs in full bloom), as well as mid to late October for the Autumn foliage. (1702 S. Grand Blvd, Spokane, WA)
---
---
3 Romantic Spokane Restaurants
Clinkerdagger's - a steak and seafood house overlooking Spokane Falls that's consistently voted most romantic Spokane most restaurant. This place has been around for 40 years and has been the site of many special-occasion dinners. The menu has an intriguing list of "small plates," which can be combined into a meal that best suits each diner. (621 West Mallon Ave, Spokane, WA 509-328-5965)
More on ERV:
Twigs - nestled into River Park Square, Twigs bills itself as a bistro and martini bar. The location is Spokane's answer to a sidewalk cafe, as it overlooks the main entrance to the downtown shopping gallery. Besides somehow coming up with 36 different martinis, Twigs has really good food. We shared an excellent Greek platter and enjoyed the richly dark surroundings, including a bar made of the longest slab of granite I've ever seen. (14728 East Indiana Ave, Spokane Valley WA  509-290-5636)
The Onion Bar & Grill - featured in the 1985 movie Vision Quest and located in a lovingly restored 1907 hotel on Main Street. There is also a spin-off location on North Division Street in Spokane. The fare is standard burgers and fries, but the location is excellent, as is the service. Their panko-topped mac and cheese is the creamiest I've ever tried. (302 West Riverside, Spokane WA  509-747-3852)
3 Romantic Spokane Day Trips
1. A weekend in Spokane gets even more heavenly when topped off with a romantic cruise on nearby Lake Coeur d'Alene. Head west to the state line and cross into the Idaho Panhandle. Less than a half hour away from Spokane is the small city of Coeur d'Alene, which sits beside a lovely lake of the same name. Scenic cruises and dinner cruises depart year-round from the docks near the gorgeous Coeur d'Alene Resort.
2. The Spokane Visitors Bureau says there are now 20 wineries in and around the city. One of the longest-established is Arbor Crest Wine Cellars, which was named one of "50 great producers every wine lover should know" by Wine Spectator magazine. Besides operating a downtown tasting room, the winery invites visitors to its headquarters at Cliff House, 4705 North Fruit Hill Road.
3. Northeast of Spokane is a 12-square-mile fertile bluff where dozens of small farms nestle in rolling hills. A group of 30 farmers and other vendors have organized into a marketing group called Green Bluff Growers, aimed at promoting agricultural tourism. They welcome visitors year-round for various events as well as sales of just-picked fruits and vegetables. Turn off Highway 2 at Day Mount Spokane Road.
3 of the Best Places to Get Married in Spokane
Some very romantic Spokane weddings have taken place in these historic properties:
1. The Victorian-style Roberts Mansion and the Tudor-influenced Glover Mansion. Both have sweeping staircases for indoor weddings and beautiful gardens for an outdoor affair.
2. Spokane's parks board allows weddings at several sites, including a floating stage on the Spokane River in Riverfront Park.
3. The Spokane Convention Center has a roof deck patio that also provides for a beautiful riverside ceremony.
Distances From Spokane WA To:
Coeur d'alene WA: 18 miles
Seattle, WA: 280 miles
Banff, AB & Canadian Rockies: 360 miles
Portland, OR: 352 miles
Calgary, Alberta: 425 miles
For more info on Spokane, see visitspokane.com.
*ERV Rating: our unique, non-scientific ratings for romantic accommodation include:
Amenities: including Whirlpool bath or 

JACUZZI

®

Tub

,

scenic view, fireplace, lounge, etc
Location: proximity of hotel to restaurants, pubs, downtown, etc
Clientele: demographic the hotel attracts (couples, families, business travelers, etc)
Popularity: based on social media & crowd-sourced reviews 
Value: product offered compared to room rate 
Please Note: percentage ratings are not absolute but for comparative use only  
top hotels, getaways & packages on ERV
---