Seattle
Seattle Hot Tub Suites & Hotel Rooms with Romantic Whirlpool Tubs 
FTC: This page uses affiliate links. More. 

---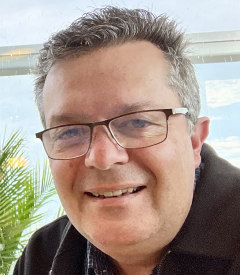 By: Greg Mattson, ERV Editor - Updated: May 9, 2022

Got a special Seattle getaway that needs a hotel suite with a JACUZZI® tub? Enjoy this guide to romantic spa tub and Whirlpool suites in the greater Seattle area. 
2-Person In-Room Hot Tub Suite at the Silver Cloud Inn, Seattle Lake Union
What's Different About This Guide to Seattle Hot Tub Suites? You can trust the listings on Excellent Romantic Vacations to guide you only to hotel rooms in the Seattle area with an in-room JACUZZI® Tub or Whirlpool tub. Have a fun getaway!
Disclaimer: JACUZZI® is a registered trademark owned by Jacuzzi Inc. The use of the JACUZZI® trademark on this website is for informational purposes only. There is no relationship, connection or affiliation between this website and Jacuzzi Inc. or its related companies. Rates shown are approximate only and subject to change. Hotel rooms, jetted tubs and amenities can change, and may not be exactly as shown, so please contact the hotel or inn before making travel plans.
---
Downtown Seattle Hot Tub Suites
Silver cloud inn seattle lake union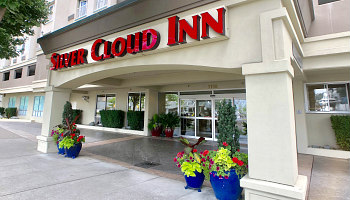 Silver Cloud Inn Seattle Lake Union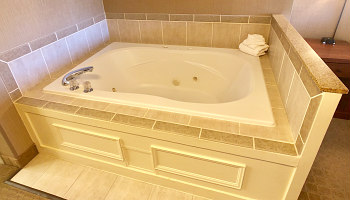 King Room JACUZZI® Tub - Silver Cloud Inn
Silver Cloud Inn Seattle Lake Union - perched next to the shore of Lake Union, this Silver Cloud hotel offers up amenities like free parking, free hot breakfast, free shuttle to nearby attractions, and King JACUZZI® Tub Suites with a big and beautiful in-room hot tub next to a king bed. What Other Guests Liked: Quiet, Close to Downtown…Restaurants, Kayak Rentals Across the Street…Views of Lake Union. Worth Knowing: Covered secure parking for $25/night. No pool 2022 ERV Rating* for Seattle, WA Hotel Suites with a JACUZZI® Tub: 92% - Excellent. Whirlpool Tub Size: 2 Persons. Whirlpool Suite Price: From $179/night. (1150 Fairview Ave N, Seattle WA  206-447-9500) √ COVID Safety Plan: Yes
arctic club seattle doubletree by hilton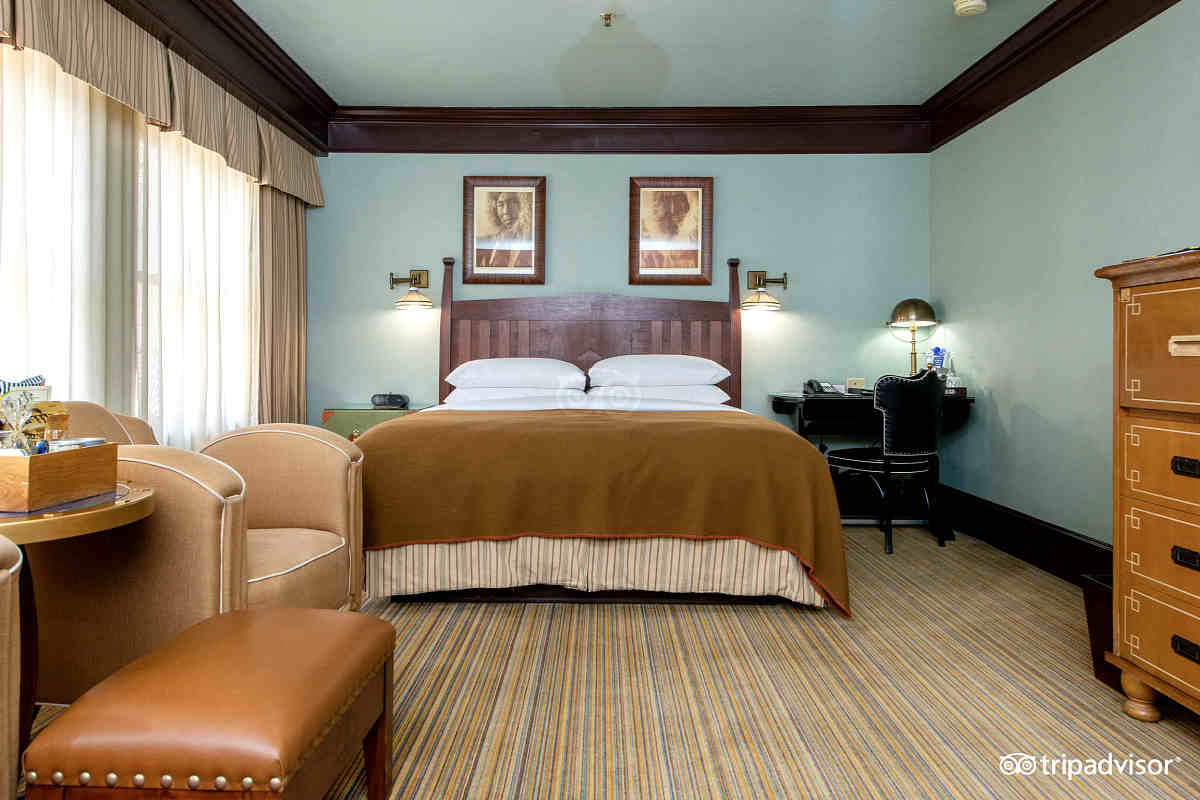 King Room - Arctic Club Seattle ©TripAdvisor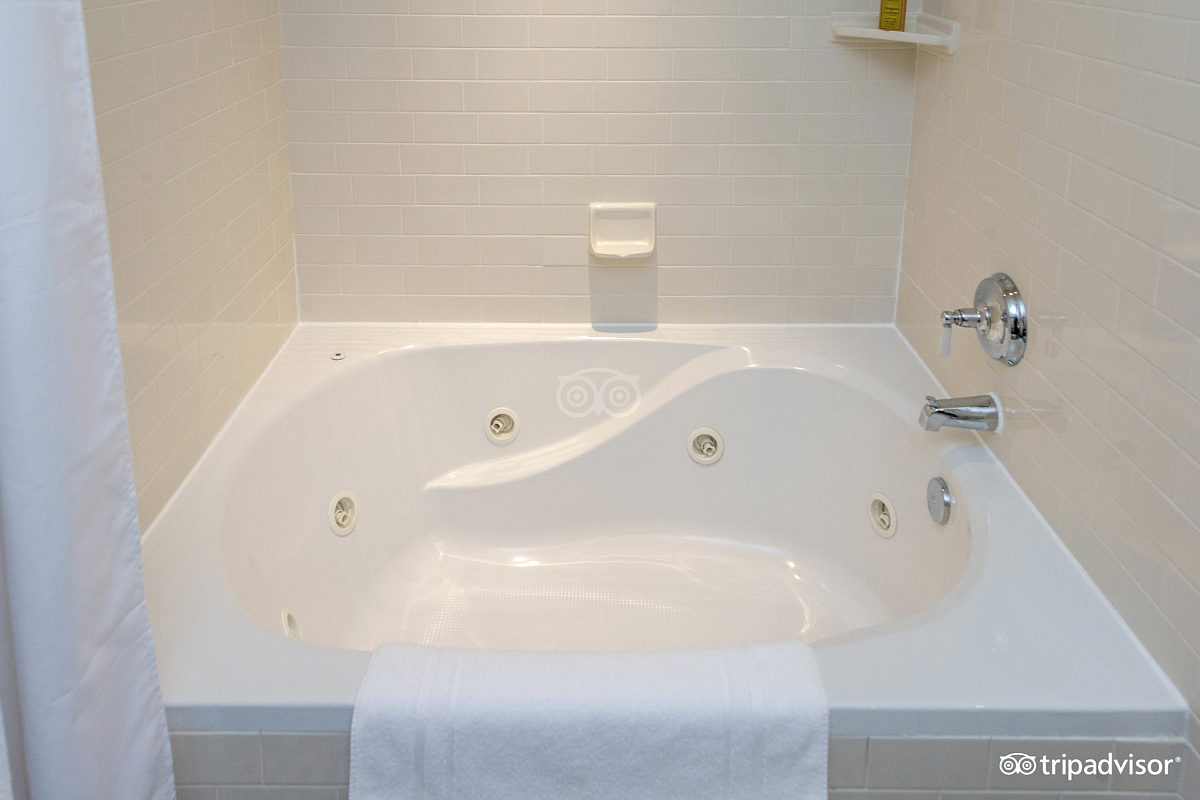 Arctic Club Hilton Whirlpool Tub ©TripAdvisor
The Arctic Club Seattle Doubletree Hilton Hotel - Wow, what a superb Seattle honeymoon in store here: scenic views, cocktails at the Polar Bar, and lovely King Rooms with a Whirlpool Tub. What Other Guests Liked: A beautifully restored building from 1917. Close to the waterfront and Pike Place Market. Worth Knowing: Parking fee is $53/night. 2022 ERV Rating* for Seattle Spa Tub Suites: 86% - Very Good. Whirlpool Tub Size: 2 Persons. Whirlpool Suite Prices: from $321/night. (700 3rd Ave, Seattle, WA  206-340-0340) √ COVID Safety Plan: Yes
---
Tacoma, WA
Beautiful JACUZZI® Tub With Ocean View - Silver Cloud Inn Tacoma Waterfront
Silver Cloud Inn Tacoma Waterfront - you can't beat a romantic hotel suite with a JACUZZI® Tub offering views of the ocean, and that's exactly what you'll get when you book the Waterview or Deluxe View King Rooms with Spa Bath at this Silver Cloud Inn. What Other Guests Liked: Romantic Walks Along the Pier Nearby…Hot Breakfast in a Nice Lounge Area…Great Little Fish n' Chip Stand Next Door. Worth Knowing: Parking spots are quite small. 2022 ERV Rating* for Tacoma, WA Hotel Rooms with a JACUZZI® Tub: 90% - Excellent. Whirlpool Tub Size: Whirlpool Suite Price: from $/night  (2317 Ruston Way, Tacoma WA  253-272-1300) √ COVID Safety Plan: Yes
Hotel Hot Tub Suites in Federal Way, WA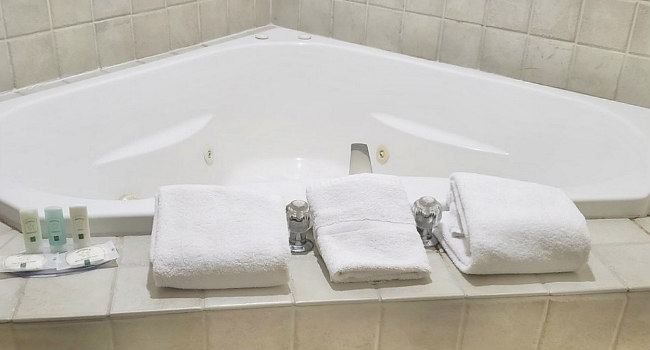 Whirlpool Tub at the Quality Inn & Suites Federal Way, WA
Quality Inn & Suites Federal Way - booking a jetted tub room on a budget? This Quality Inn in Federal Way has some of the cheapest hotel rooms with King Bed and 2-person Whirlpool tubs in the metro Seattle area. What Other Guests Liked: Nice indoor pool, free breakfast, parking and WiFi. In-room microwave and mini-fridge. Worth Knowing: No EV charger. 2022 ERV Rating* for Federal Way WA Hot Tub Suites: 82% - Very Good. Whirlpool Tub Size: 2 Persons. Whirlpool Suite Price: from $124/night (1400 S 348 St, Federal Way, WA  253-835-4141) √ COVID Safety Plan: Yes
Bellevue, WA
Courtyard by Marriott Seattle Bellevue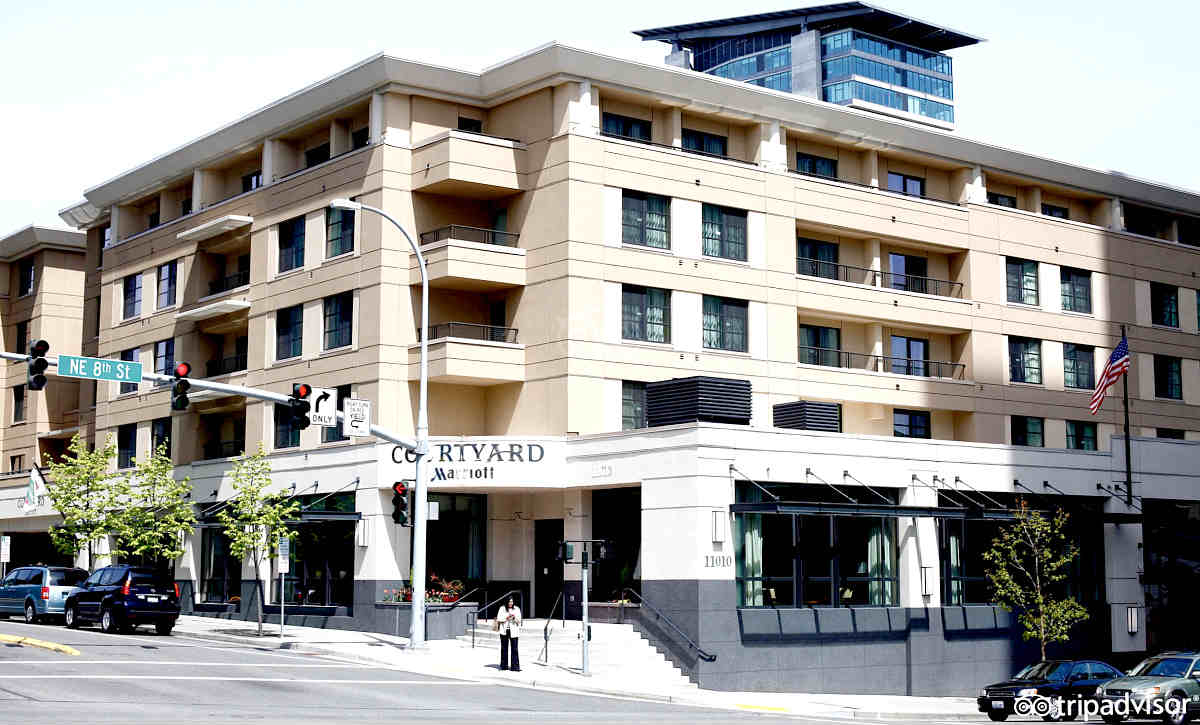 Courtyard Hotel, Seattle Bellevue ©TripAdvisor
Whirlpool Suite - Courtyard Seattle ©TripAdvisor
Courtyard Seattle/Bellevue Downtown

- make reservations for a King Guestroom with Whirlpool tub, and you're all set for a romantic getaway in attractive Bellevue. What Other Guests Liked: Onsite Starbucks and restaurant. Indoor pool and fitness center. Worth Knowing: $20/night parking fee. 2022 ERV Rating* for Bellevue WA Whirlpool Suites: 92% - Excellent. Whirlpool Tub Size: 2 Persons. Whirlpool Suite Price: from $273/night. (11010 NE 8th Street  Bellevue  WA  425-454-5888) √ COVID Safety Plan: Yes
Everett, WA Hotel Hot Tub Suites
Attractive and Affordable Whirlpool Suite - Hilton Garden Inn, Everett, WA
Hilton Garden Inn Seattle/North Everett

- Boeings and Bubbles! If you're looking for a hot tub suite near the Boeing Tour Center, this Hilton is an obvious choice. Enjoy drinks and meals at the on-site Garden Grill & Bar, Mountain & aircraft views, and of course, their comfortable Whirlpool Spa Suites. What Other Guests Liked: Free parking and WiFi. Worth Knowing: Expect some noise and light coming from the nearby airport. 2022 ERV Rating* for Mukilteo WA Whirlpool Suites: 84% - Excellent. Whirlpool Tub Size: N/A Whirlpool Suite Price: from $141/night. (8401 Paine Field Blvd, Mukilteo WA  425-423-9000) √ COVID Safety Plan: Yes
Best Western Plus Navigator Inn & Suites

- don't just expect an average jetted tub suite in this North Seattle hotel. They're described as including a Japanese Bubble Tub for 2! The suite also includes a full kitchen. What Other Guests Liked: Indoor pool, complimentary hot breakfast, nearby shopping areas. Worth Knowing: Parking is somewhat limited and spots are small. 2022 ERV Rating* for Everett WA Jetted Tub Suites: 93% - Excellent. Whirlpool Tub Size: 2 Persons. Whirlpool Tub Price: From $181/night. (10210 Evergreen Way, Everett, WA  425-347-2555) √ COVID Safety Plan: Yes
*ERV Rating: our unique, non-scientific ratings for romantic accommodation include:
Amenities: including Whirlpool bath or 

JACUZZI

®

Tub

,

scenic view, fireplace, lounge, etc
Location: proximity of hotel to restaurants, pubs, downtown, etc
Clientele: demographic the hotel attracts (couples, families, business travelers, etc)
Popularity: based on social media & crowd-sourced reviews 
Value: product offered compared to room rate 
Please Note: percentage ratings are not absolute but for comparative use only  
top hotels, getaways & packages on ERV
---