Romantic Honeymoon Spots - Resort Reviews, Suites, Packages & more
FTC Disclosure: If you make a purchase through a link on this page, we receive a small commission at no cost to you. We only recommend hotels we have used ourselves or researched thoroughly.
Romantic Vacations Home › Honeymoon Spots
By: Maureen Mattson, ERV Staff Writer - Updated: Jun 9, 2017   

You get just one chance at your honeymoon together, so you want to make it just right. So we've got some great destination ideas, resort options, suites and packages for your honeymoon 
This section of Excellent Romantic Vacations will zero in on romantic honeymoon spots in the U.S. like Alaska and Florida, along with a few more exotic ones in places like Paris, New Zealand, Belgium and Majorca, Spain.  
Romantic Places to Honeymoon in the USA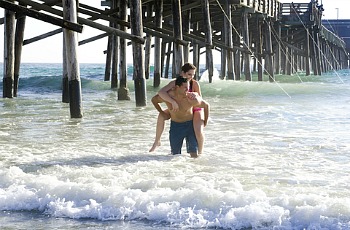 Alaska
California
Florida
Las Vegas
Missouri
Niagara Falls, Canada
Ohio
Texas
---
Exotic & Romantic Honeymoon Spots
More Honeymoon Ideas on ERV
5 Honeymoon Tips from ERV:
1. Don't Cheap Out - you're going to have plenty of other opportunities to impress your new spouse with your money-saving skills while travelling. Your honeymoon is about the 2 of you. Don't wreck it with penny pinching.
2. Keep Planning In its Place - talk about what you want to do before hand, then go on holidays and relax. Don't suffocate your once in a lifetime voyage together with all sorts of micro-managing and itinerary fine tuning. Allowing for some spontaneity will make it all the more memorable.
3. Avoid Getting Hung Up on Review Websites & Social Media Posts - hotel and resort reviews are very useful, but use them right. Ignore the ultra good & extremely bad comments on the edge, and just go with the opinion of the majority. And once you find the right accommodation, book it and forget it!
4. Consider a Few Days Rest After the Wedding Before Starting your Honeymoon - especially if your wedding is going to be a big affair with lots of guests, try not to schedule so that you're leaving on your honeymoon exhausted. Just a few days break between cutting the cake and boarding a flight can make your time away much better and add value to your vacation.
5. Consider Upgrading Yourself - unfortunately, simply being on a honeymoon is no guarantee of special treatment anymore from airlines or hotels. So, rather than bank on the very slim chance for an upgrade of any sort, why not spend a little bit more and do it yourselves. Business class on a flight can be very expensive (unless you have enough frequent flier points), but Premium Economy can be affordable and adds that special little bit of status to an otherwise routine flight. And for your hotel or resort, consider booking something a bit special like a room with your own private plunge pool, or a Jetted Tub Suite.  
Excellent Romantic Vacations - Top Pages
---