Colorado Whirlpool Suites
Colorado Hot Tub Suites - Hotels & Cabins with In-Room Jetted Tubs in the Rockies
FTC: This page uses affiliate links. More. 

---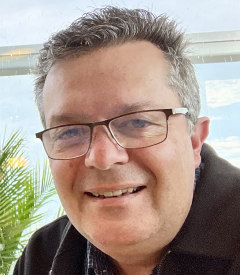 By: Greg Mattson, ERV Editor - Updated: Sep 23, 2023  

Romantic travelers in Colorado appreciate a nice hotel room with a JACUZZI® Tub. And not just hotel rooms, but vacation rentals, honeymoon cabins and romantic B&B's with Whirlpool tubs. We've located lots of them here for you, in all the best spots in Colorado, including cities, ski resorts and scenic areas.
Book a Wonderful Jetted Tub Suite Getaway in Colorado
What Makes Our Guide to Colorado Hot Tub Suites Unique? Because we do many of our own hotel stays and always our own research on these spa tub suites, you can be sure that these listings are for jetted tubs that are private and in-room, not just a hot tub out by the pool. Enjoy your bubbly Colorado getaway!
Disclaimer: JACUZZI® is a registered trademark owned by Jacuzzi Inc. The use of the JACUZZI® trademark on this website is for informational purposes only. There is no relationship, connection or affiliation between this website and Jacuzzi Inc. or its related companies. Rates shown are approximate only and subject to change. Hotel rooms, jetted tubs and amenities can change, and may not be exactly as shown, so please contact the hotel or inn before making travel plans.
---
ERV Video: Colorado Top 5 Whirlpool Suites
Shown in the video above, our top 5 picks for Colorado Spa Tub Suites:
Northern & Central Colorado Hotels with In-Room Hot Tub
Denver Area Whirlpool Suites: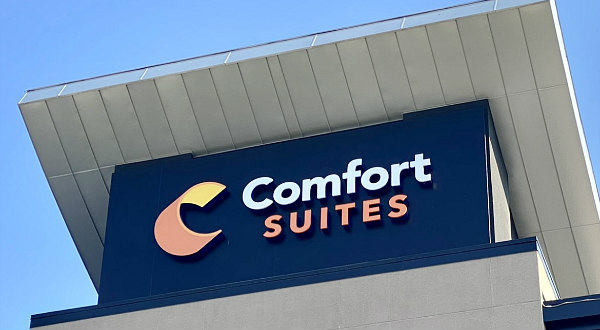 Comfort Suites Hotel
Book a Comfort Suites Hot Tub Getaway
Comfort Suites Near Denver Downtown - This Choice Hotels property near downtown includes free breakfast and indoor pool, and their King Suite with Whirlpool Tub is a budget-friendly way to enjoy a great hot tub getaway in Denver. 2021 ERV Rating*: 70% - Good. (620 Federal Blvd, Denver CO 720-531-3500) √ COVID Safety Plan: Yes
Quality Inn & Suites Denver International Airport Gateway Park -  One of the few hotels offering hot tub suites (look for the King 1 Bedroom Suite) in the Aurora CO / DEN Airport area. Quality Inns are suited to travellers on a budget, and the best feature of this hotel is the location (close to the airport ). 2021 ERV Rating* for Aurora CO Hotels with Jetted Tubs: 52%

 - Fair.

 (

3300 N. Ouray St, Aurora, CO  303-340-3800) 

√ COVID Safety Plan: Yes
near denver & boulder: broomfield,CO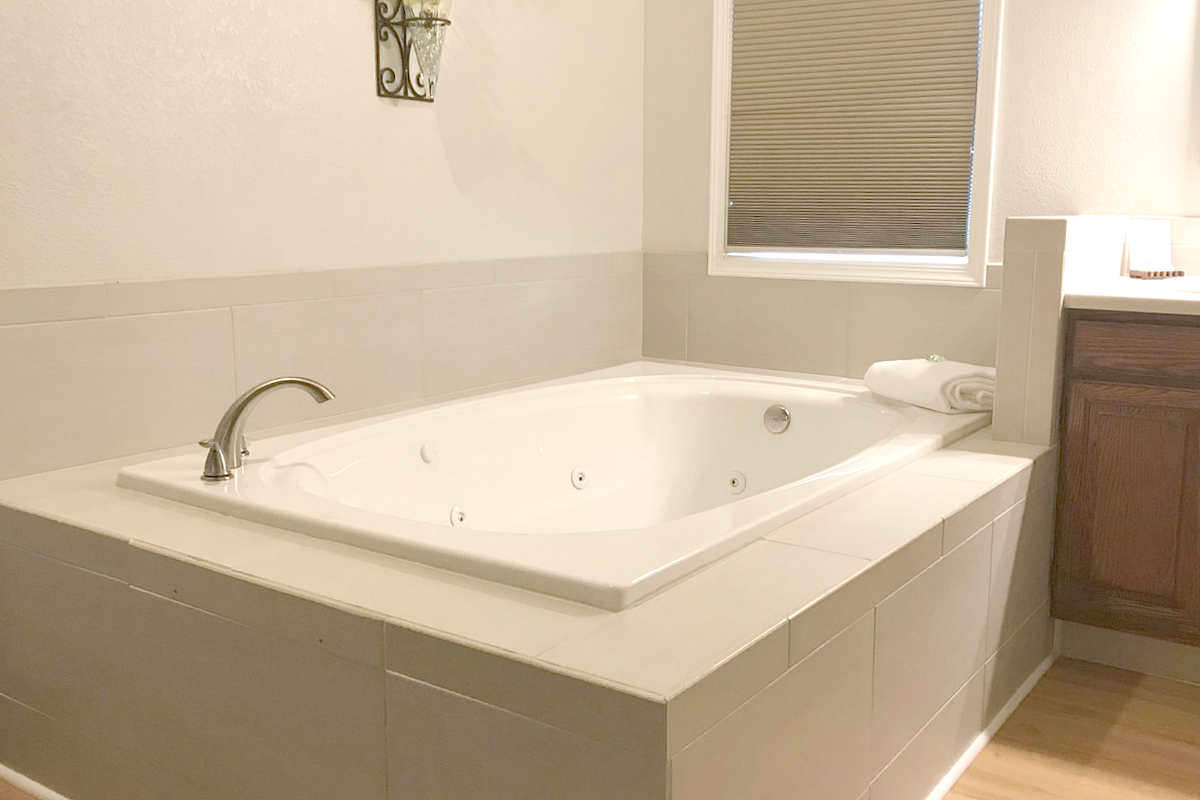 Jetted Spa Tub Suite: Hilltop Inn, Broomfield CO
The Hilltop Inn - Our best pick for a Jetted tub suite close to both Denver and Boulder, CO is about 25 minutes from either city in this totally charming B&B. It's worth the drive, because in addition to Deluxe and Honeymoon Jetted Tub Suites, the Hilltop has a British Pub and Tea Room for a truly memorable weekend escape. 2021 ERV Rating* for Romantic Inns with Spa Tubs Near Denver & Boulder CO: 86% - Very Good. (9009 Metro Airport Ave, Broomfield, CO  303-469-3900)
estes park, CO
Honeymoon Cottage with Hot Tub - StoneBrook Resort, Estes Park
Stonebrook Resort on Fall River - The clientele here is overwhelmingly couples, and no wonder: many of these Rocky Mountain honeymoon cottages are fully decked out with fireplaces, kitchenette, and in-room jetted tubs. 2023 ERV Rating* for Romantic Estes Park Cabins with Hot Tubs: 96% - Excellent. (1710 Fall River Rd, Estes Park, CO  800-225-9313)
manitou springs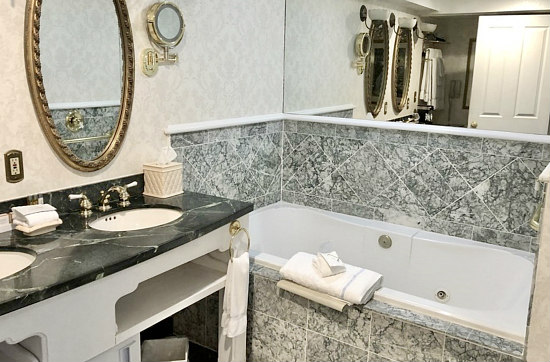 Jetted Spa Tub - Cliff House at Pikes Peak, Manitou Springs, CO
The Cliff House at Pikes Peak - This award-winning small hotel is one of Colorado's most romantic places to stay. Reasons why: themed suites with heated towel racks, heated toilet seats (!), gas fireplaces, and bubbly 2-person spa tubs. 2021 ERV Rating* for Manitou Springs Hotels with Hot Tubs: 92% - Excellent. (306 Canon Ave, Manitou Springs, CO  877-505-4062) √ COVID Safety Plan: Yes
fort collins, co
Beautiful Spa Tub Suite - Best Western in Fort Collins, CO
Best Western Kiva Inn

- King Bed Suite with JACUZZI® Tub is the one you're after here at this affordable Best Western close to the Old Town shopping district. Complimentary continental breakfast plus indoor pool and steam room are some of the amenities on offer here. 2023 ERV Rating* for Fort Collins, Colorado Hot Tub Suites: 74% - Good. (1638 East Mulberry St, Fort Collins, CO  970-484-2444)  
---
More getaways in & Near Colorado on erv:
Southern & Western Colorado Spa Tub Suites
pueblo, co: quality inn
Budget-Friendly Spa Tub Suite - Quality Inn West Pueblo CO
Quality Inn & Suites West Pueblo

 - Part of the Choice Hotels budget chain, this Quality Inn would suit couples on a romantic vacation in Southern Colorado who need an inexpensive room with a Whirlpool tub. Rates can start as low as $106/night for these suites. 2021 ERV Rating* for Pueblo CO Whirlpool Suites: 70% - Good. (77 South Radnor Dr, Pueblo West CO  719-547-9400)
durango, co
Holiday Inn & Suites Durango Downtown

- This Best Western hotel has a location close to historic Downtown Durango in SW Colorado, and selected rooms have bathrooms outfitted with a spacious jetted tub in the corner next to the King bed. 2023 ERV Rating* for Durango CO Hotels with Hot Tub: 76% - Good. (21636 Hwy 160 West, Durango CO  970-385-6400) 
grand junction, CO
DoubleTree by Hilton Grand Junction

 - Book a King Junior Suite at this DoubleTree Hilton, and you'll get not only a spotless room, good Wi-Fi and bathroom with spa bath tub, but warm cookies at check-in! 2023 ERV Rating* for Grand Junction CO Hotels with In-Room Jetted Tub: 80% - Very Good. (743 Horizon Dr, Grand Junction, CO  970-241-8888) 
hot tub suites near colorado ski resorts 
telluride, co: Inn at Lost Creek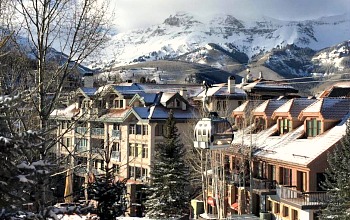 Inn at Lost Creek, Telluride CO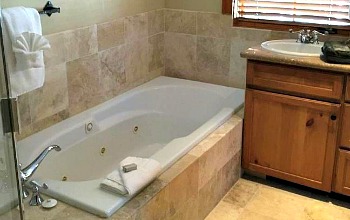 Spa Tub Suite, Inn at Lost Creek - Telluride CO
The Inn at Lost Creek

- Suites and condos with jetted tubs are a nice addition to all the other perks in this ski in/ski out property near Telluride. Balconies with views of the San Juan Mountain, fireplaces, kitchenettes and washing machine/dryers are included in the suite, and a hot breakfast, Wi-Fi and airport shuttle are complimentary. The location is ideal for walking to shops, restaurants and the gondola. The onsite restaurant and rooftop hot tub are romantic too. What Other Guests Liked: Access to the spa at the Peaks Resort. Ski/golf valet. Worth Knowing: $20/night valet-only parking fee. 2023 ERV Rating*: 96% - Excellent. Whirlpool Tub Size: 1 Person. Whirlpool Suite Prices: From $540/night. (119 Lost Creek Lane, Mountain Village CO 970-728-5678)
vail,co: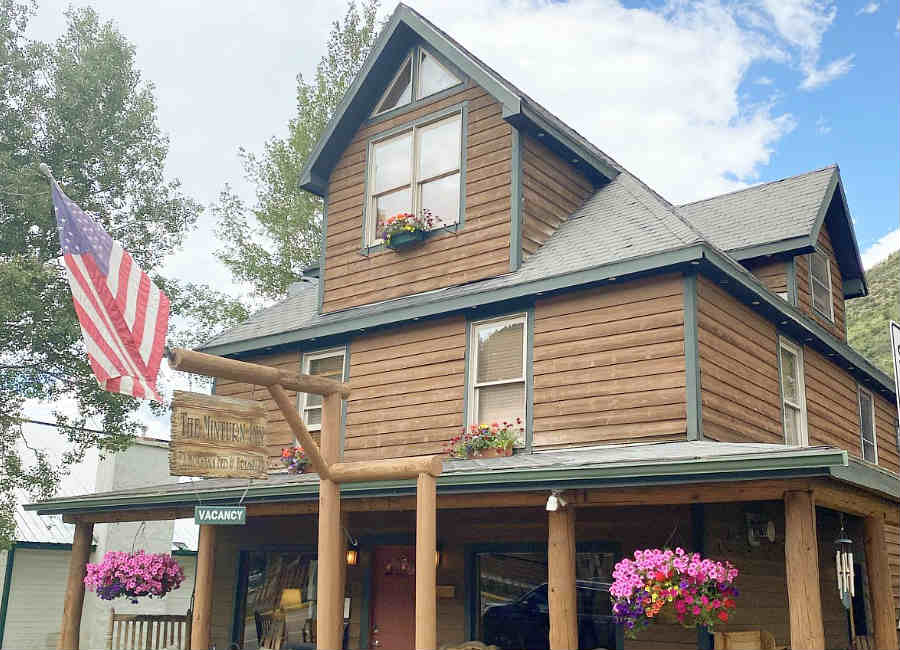 Minturn Inn, Near Vail CO
Jetted Tub Suite - Minturn Inn
The Minturn Inn: Colorado Hot Tub Suites near Vail

 - Not actually in Vail, but just a 10 minute drive away in the charming small town of Minturn, CO (in the Vail Valley between Vail and Beaver Creek). Their River Lodge units are perched on the edge of Eagle River, and besides the sounds of the rushing river, you're going to love the rock fireplaces and private 2-person jetted tubs. 2023 ERV Rating* for Hot Tub Suites near Vail CO: 96% - Excellent. (442 Main St, Minturn, CO  800-646-8876) 
silverthorne, co:
Whirlpool Tub & Fireplace - Quality Inn, Silverthorne CO
Quality Inn & Suites Silverthorne

- We find that locating cheaper jetted tub suite accommodation close to Colorado's ski resorts can be a real challenge, which is why this Quality Inn worth your consideration. You get all the features you often find with Choice Hotels, including comfortable King beds, indoor pool & hot tub, and complimentary breakfast. But this Silverthorne inn has the extra special attraction of spacious suites equipped with fireplaces, and either 2-person or 4-person Whirlpool tubs! 2023 ERV Rating*: 70% - Good. (530 Silverthorne Lane, Silverthorne CO 970-513-1222)
steamboat, co
Quality Inn & Suites Steamboat Springs

- Imagine a spa tub suite in Colorado Ski Country for less than $200 in winter ski season! That's what you can find here at this Choice Hotel and their King Whirlpool Suites which are less than a 5 minute drive to ski lifts. 2023 ERV Rating*: 74% - Good. (1055 Walton Creek Rd, Steamboat Springs CO 970-879-6669)
breckenridge
Jetted Spa Tub - Marriott Mountain Valley Lodge, Breckenridge CO
Marriott's Mountain Valley Lodge at Breckenridge - Experience the fresh air and mountain scenery from the private balcony, and just around the corner in the bathroom is a 

Whirlpool 

tub, available in both the studio and 1 bedroom villas. 2023 ERV Rating* for Breckenridge Hot Tub Suites: 82%

- 

Very Good. 

(655 Columbine Rd, Breckenridge, CO  970-453-8500) 

  
aspen/snowmass: little nell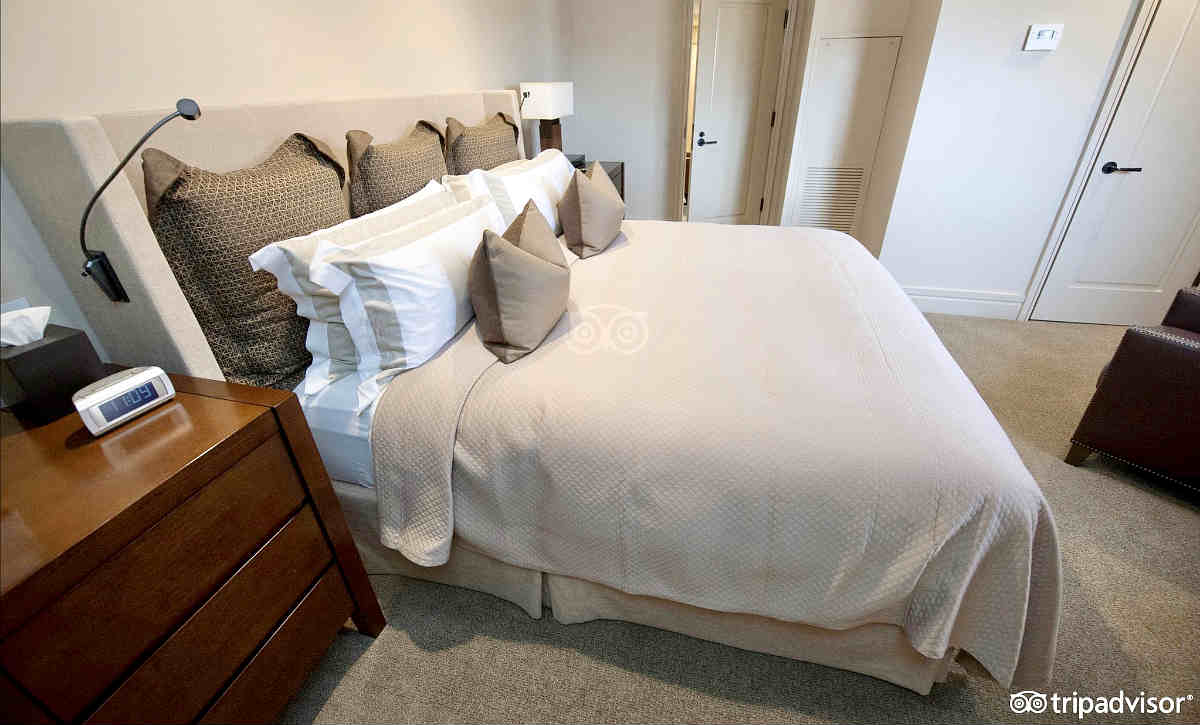 Little Nell One Bedroom Suite ©TripAdvisor
Jetted Spa Tub - Little Nell ©TripAdvisor
The Little Nell

- You'll want to check out the suites with JACCUZZ® tub at this chic resort at the base of Aspen Mountain. Cozy fireplaces, marble bathrooms and all the modern luxuries await your romantic stay. Fitness centre, pool, and spa treatments will keep you comfortable after a day on the slopes. Dining is not a problem with the onsite restaurant, tavern and 3 bars nearby. Room service is also available, and there is a fully-stocked refreshment bar in your room. What Other Guests Liked: It's a 2-minute walk to the Aspen Art Museum. Worth Knowing: Resort fee added to cover shuttle bus, ski concierge, loaner bikes etc. 2023 ERV Rating*: 94% - Excellent. Whirlpool Tub Size: 1 Person. Whirlpool Suite Prices: From $969/night. (675 E Durant Ave, Aspen CO 970-920-4600)
the innsbruck
The Innsbruck

 - Not only one of the most romantic lodges in Aspen, The Innsbruck is one of the highest rated downtown Aspen hotels with jetted tubs, outdoor pool & hot tub, and free parking. 2023 ERV Rating* for Aspen CO Hotel Rooms with Spa Tubs: 96% - Excellent. (233 W. Main St, Aspen, CO  866-925-2980) 
Colorado Honeymoon Log Cabin with Hot Tubs Inside & Out
Colorado Honeymoon Cabin with Hot Tub near Breckenridge CO - This gorgeous 3 bedroom log cabin rental near Breckenridge CO has a lovely great room, wood stove, radiant floor heating, and features both a jetted tub in the master bath as well as a private hot tub outside on the deck for some stargazing late at night. 

Very few log cabin rentals in Colorado include both a hot tub on an outside deck

and

a jetted tub inside, making this romantic Colorado rental ideal for a summer or winter honeymoon!
*ERV Rating: our unique, non-scientific ratings for romantic accommodation include:
Amenities: including Whirlpool bath or 

JACUZZI

®

Tub

,

scenic view, fireplace, lounge, etc
Location: proximity of hotel to restaurants, pubs, downtown, etc
Clientele: demographic the hotel attracts (couples, families, business travelers, etc)
Popularity: based on social media & crowd-sourced reviews 
Value: product offered compared to room rate 
Please Note: percentage ratings are not absolute but for comparative use only  
top hotels, getaways & packages on ERV
---