Delaware Hot Tub Suites
delightful delaware hotel suites with in-room spa tubs from $109
---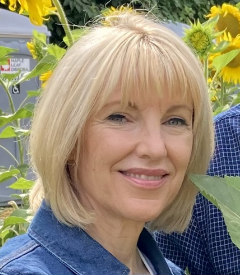 By: Maureen Mattson, ERV Asst Editor - Updated: Jun 24, 2023
FTC: This page uses affiliate links. More. 

Little Delaware has only 3 counties, but certainly some of the most beautiful coastal areas in the Eastern U.S. Enjoy those iconic beaches and historic sights, and then soak your cares away in a romantic hotel near you with in-room jetted tub.
King Bed and 2-Person Jetted Spa Tub at the Holiday Inn Express in Wilmington, Delaware
You'll find some of the best on this page which includes hotels, motels and inns with beautiful spa tub suites, to suit every budget. Enjoy!
Disclaimer: JACUZZI® is a registered trademark owned by Jacuzzi Inc. The use of the JACUZZI® trademark on this website is for informational purposes only. There is no relationship, connection or affiliation between this website and Jacuzzi Inc. or its related companies. Rates shown are approximate only and subject to change. Hotel rooms, jetted tubs and amenities can change, and may not be exactly as shown, so please contact the hotel or inn before making travel plans.
wilmington/newark de
Video: Holiday Inn Express & Suites Wilmington
Holiday Inn Express & Suites Wilmington-Newark - We had a very nice stay recently in one of these hot tub suites, which all have coffee makers, mini-fridges and microwaves for your convenience, and a free hot buffet breakfast daily. Wi-Fi and parking are complimentary, and you can make use of the indoor pool and gym. Great location within minutes of a mall, and easy access to the interstate. The Whirlpool Suite (see our video above) adds an extra seating area and is spacious and comfortable. What We Liked: Great brew pub only 2 min walk from the front door. Nice late noon checkout. Recently renovated. Worth Knowing: We found the pool a bit on the small side. ERV 2023 Rating*: 92% - Excellent. Whirlpool Tub Size: 2 Persons. Whirlpool Suite Price: From $294/night. (1201 Christiana Rd, Newark DE 302-737-2700)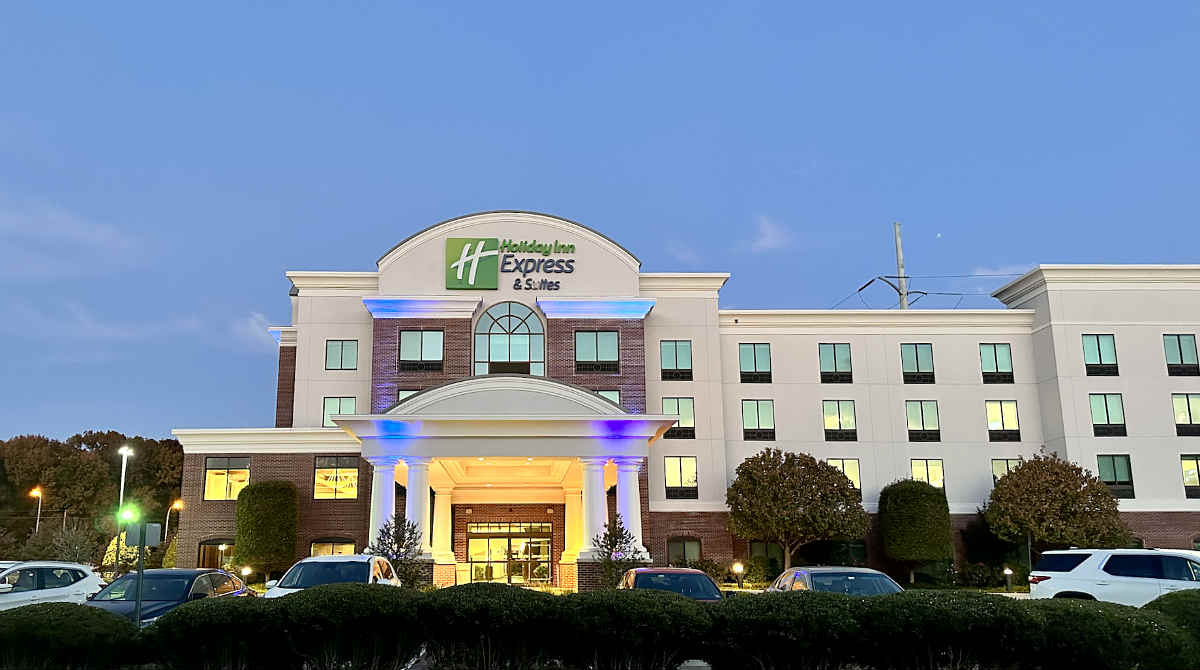 Holiday Inn Wilmington DE
Whirlpool Suite
2-Person Jetted Tub
Four Points Sheraton newark/wilmington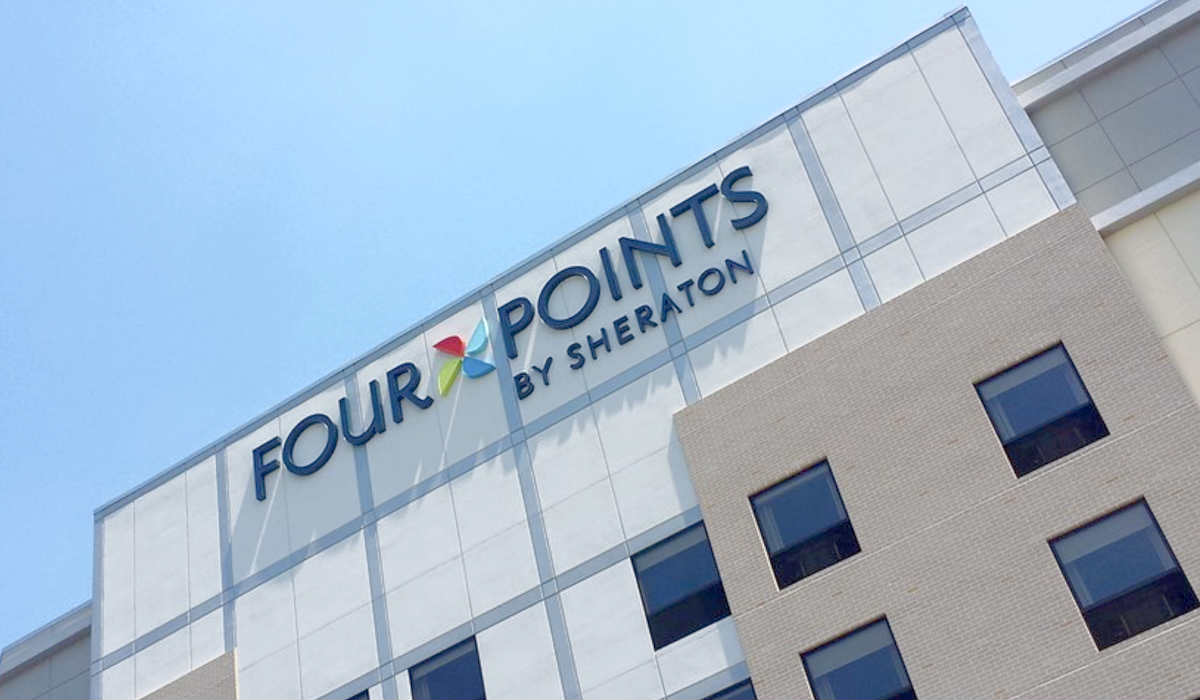 Four Points Sheraton Hot Tub Suite in Wilmington-Newark, Delaware
Four Points by Sheraton Newark Christiana Wilmington - The King Bed Whirlpool Suite has a romantic hyrdrotherapy tub and pull-out sofa, along with coffee maker, microwave and mini-fridge. TVs have 42-inch screens, and Wi-Fi is complimentary. Parking is on the house, and there's an onsite restaurant, craft beer bar, and lobby lounge with fireplace. What Other Guests Liked: fitness room, and guest laundry available. Worth Knowing: No pool. Some repairs and updating needed. 2023 ERV Rating*: 74% - Good. Whirlpool Tub Size: 2 Persons. Whirlpool Suite Price: From $171/night. (56 S Old Baltimore Pike, Newark DE 302-266-6600)
rehoboth beach de whirlpool suites
bellmoor inn & Spa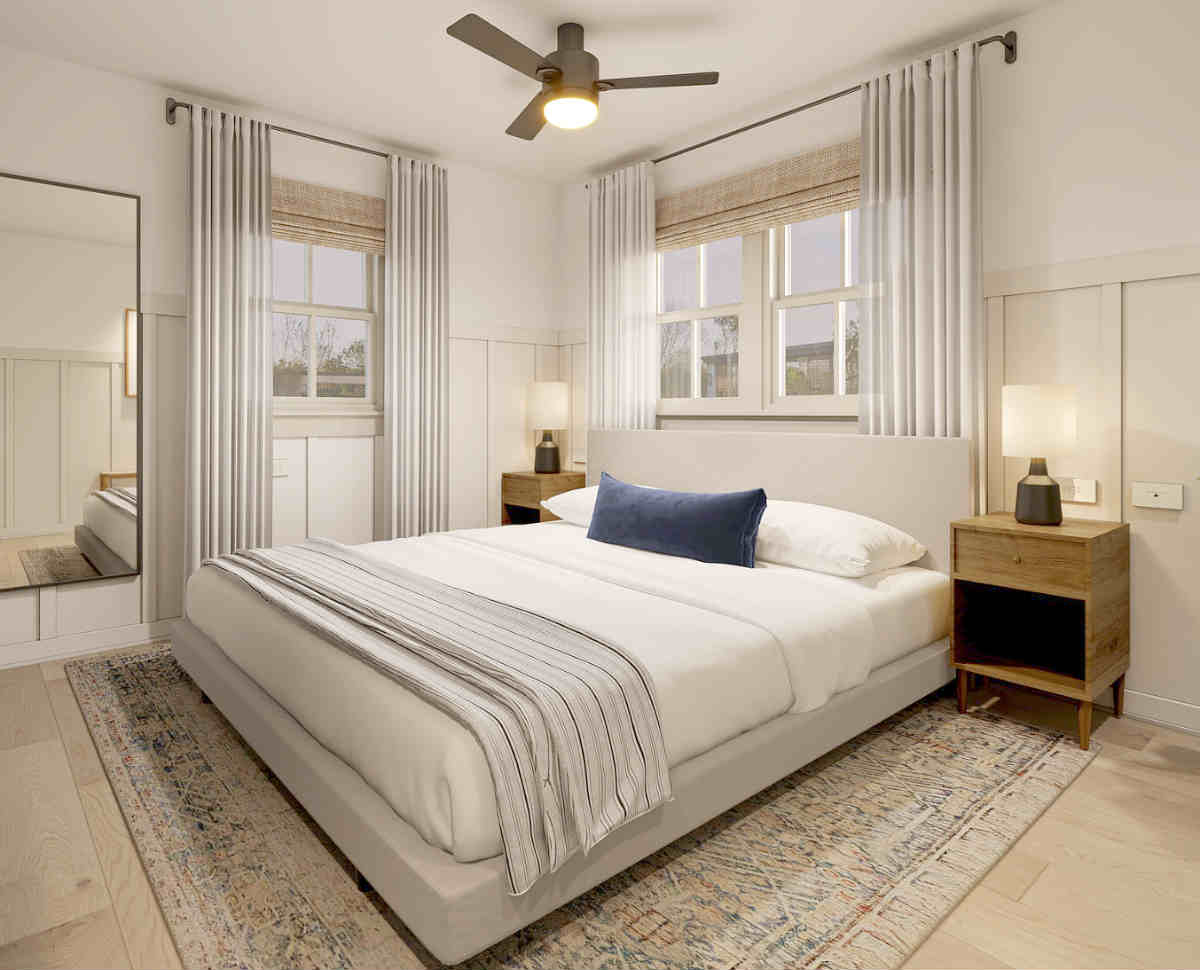 King Suite, Bellmooor Inn & Spa
Bellmoor Inn Whirlpool Suite ©TripAdvisor
The Bellmoor Inn - This newly renovated seaside resort features Deluxe Junior Suites with balconies and two-person UltraThermo-Masseur hydrotherapy tubs. Made-to-order breakfasts and afternoon refreshments are complimentary, and there are 2 outdoor pools. After a few hours at the beach, indulge in a rejuvenating body treatment at the onsite spa, and then walk just 2 blocks to the many shops and dining options nearby. What Other Guests Liked: Feels like a small European hotel. Short walk (or free golf cart ride) to the beach and boardwalk. Worth Knowing: $12/day parking fee, and 15% resort fee are added. 2023 ERV Rating*: 96% - Excellent. Whirlpool Tub Size: 2 Persons. Whirlpool Suite Price: From $186/night. (6 Christian St, Rehoboth Beach DE 302-219-5756)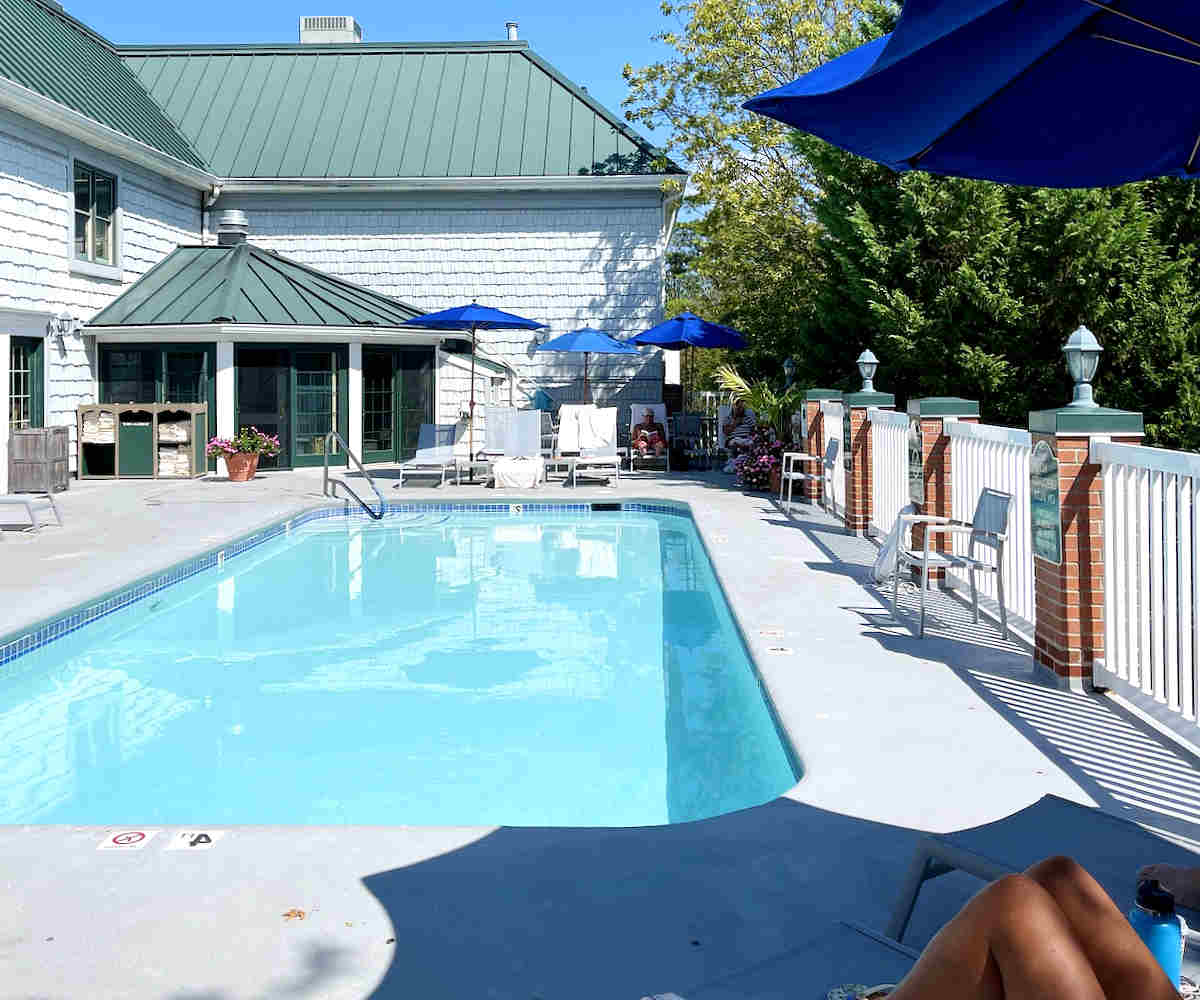 Pool at the Bellmoor Inn & Spa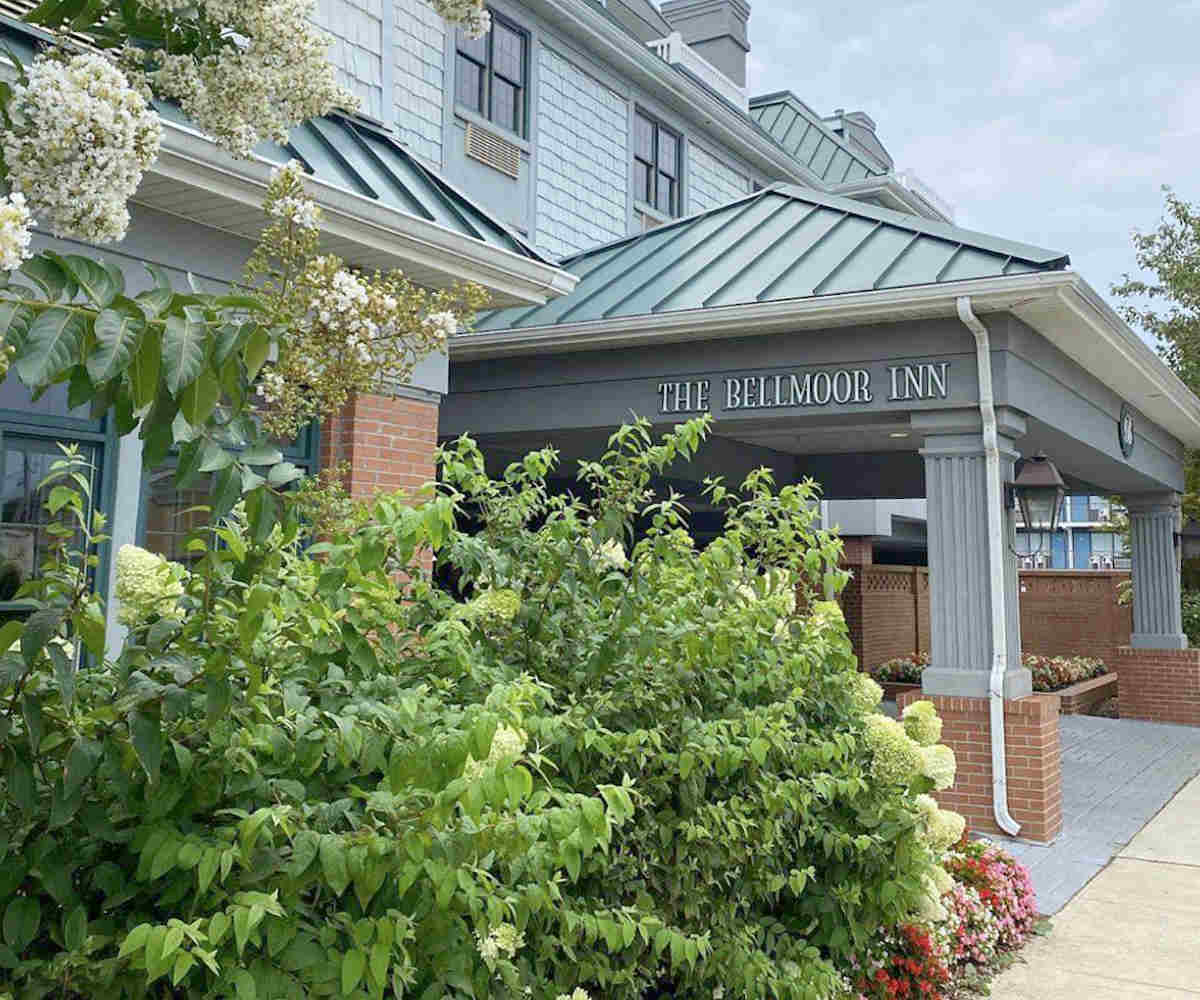 Bellmoor Inn & Spa, Rehoboth Beach DE
avenue inn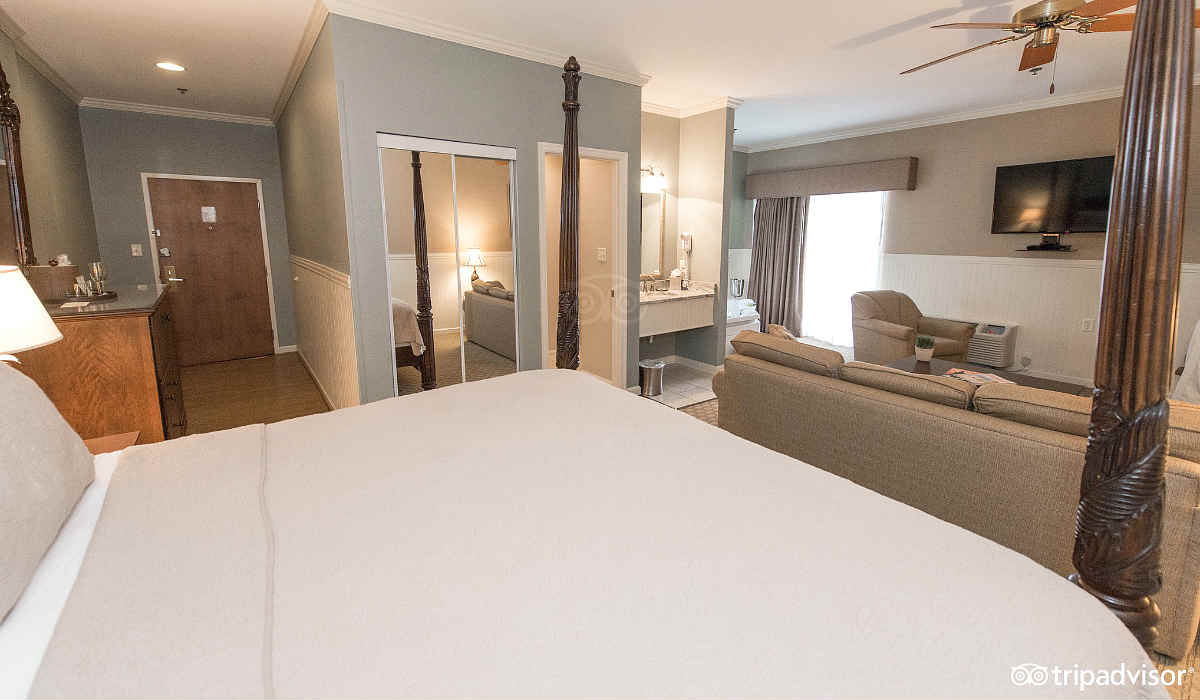 Avenue Inn King Suite ©TripAdvisor
Avenue Inn 2-Person Spa Tub ©TripAdvisor
Avenue Inn - This top-rated hotel features 2-person Whirlpool tubs in the Perfect Wave suites. The convenient location is just a block from the beach and close to all the things you want to see and do on your romantic getaway in Rehoboth Beach and Delaware. Complimentary breakfast and evening hospitality hour are great bonuses, and don't forget to make reservations at their Blue Hen restaurant. Newly renovated lobby plus fitness room and indoor pool are also available for guest use. What Other Guests Liked: Milk and Cookies at bedtime. Quiet hours observed from 10pm to 8am. Worth Knowing: Early morning trash pickup can be noisy in some areas. Parking area fills up quickly in high season. 2023 ERV Rating*: 94% - Excellent. Whirlpool Tub Size: 2 Persons. Whirlpool Suite Price: From $179/night. (33 Wilmington Ave, Rehoboth Beach DE 844-725-9570)
Boardwalk Plaza Hotel: Oceanfront Spa Tub suites
Oceanfront Boardwalk Plaza Hotel ©TripAdvisor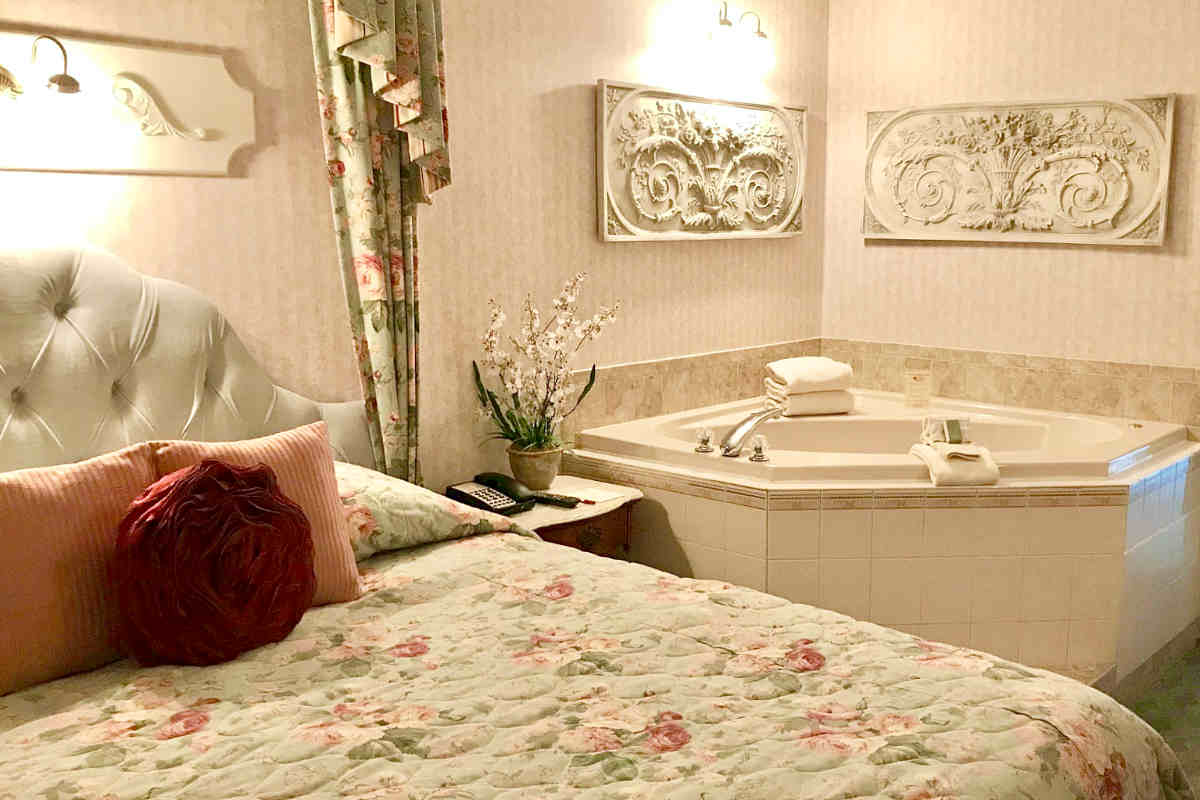 Whirlpool Tub Suite - Boardwalk Plaza Hotel
Boardwalk Plaza Hotel - A cheerful beach house-style inn on the boardwalk in Rehoboth Beach that is perfect for a romantic escape! Rooms feature bright Victorian-reproduction furniture, free Wi-Fi, and coffee makers. Upgrade for refrigerators, microwaves, balconies, ocean views and Whirlpool tubs. The Ocean View Deluxe Suite has a sitting room with ocean view balcony and a huge jetted tub. Choose a room on the adults- only level to take advantage of turndown service and use of the private rooftop sundeck and spa. The indoor-outdoor pool includes cocktail service. What Other Guests Liked: Cozy robes, ocean-front restaurant (serving afternoon tea) and casual pub. Worth Knowing: "Loud talking" parrots in the lobby (ha ha), and the pool is only 3 feet deep. 2023 ERV Rating*: 92% - Excellent. Whirlpool Tub Size: 2 Persons. Whirlpool Suite Price: From $191/night. (2 Olive Avenue Oceanfront on the Boardwalk, Rehoboth Beach DE 302-227-7169)
hampton Inn Rehoboth Beach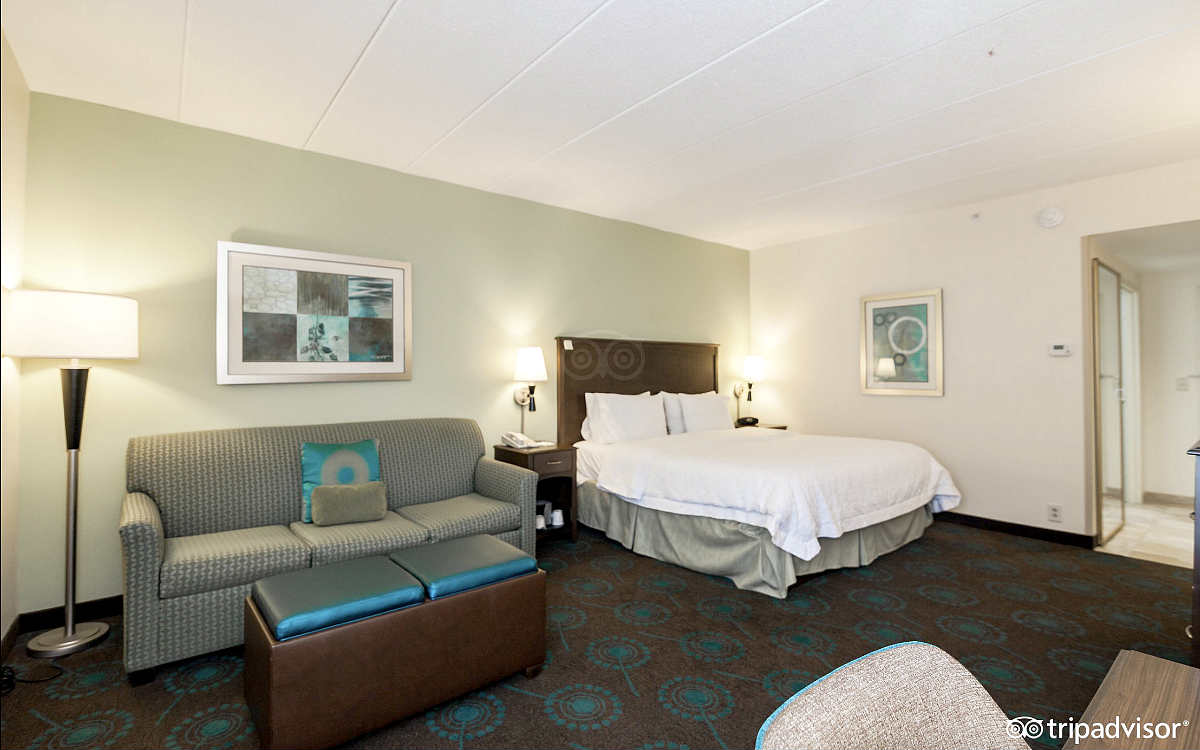 Hampton Inn Rehoboth Beach ©TripAdvisor
Hampton Inn Whirlpool Tub ©TripAdvisor
Hampton Inn Rehoboth Beach - Comprised of 85 comfortable rooms with coffee makers, refrigerator and microwaves. Free parking and WI-Fi are offered, as well as TV with complimentary movie channels. Daily breakfast is on the house, and there is an indoor heated pool and gym for your enjoyment. It's all just 4 miles from the Rehoboth Beach boardwalk. What Other Guests Liked: Within walking distance of an outlet mall and restaurants. Cool aquarium in the lobby! Worth Knowing: Could use some updates. Beach is a 5-20 minute drive depending on traffic. 2023 ERV Rating*: 80% - Very Good. Whirlpool Tub Size: 1 Person. Whirlpool Suite Price: From $109/night. (18826 Coastal Highway, Rehoboth Beach DE 302-645-8003)
anchorage motel: From $75/Night
The Anchorage Motel in Rehoboth Beach Has Spa Tub Suites for Under $80/Night ©TripAdvisor
Anchorage Motel - This is a budget-friendly motel located on the main highway between Rehoboth and Lewes Beaches, and convenient to restaurants and shopping. King rooms feature jetted tubs and free Wi-Fi. Parking is free. Close to Grove Park and Stockley Street Park. What Other Guests Liked: Friendly staff and clean, comfortable rooms. Worth Knowing: No pool, fitness room or breakfast. Car traffic to the beach can get heavy. 2023 ERV Rating*: 70% - Good. Whirlpool Tub Size: 1 Person. Whirlpool Suite Price: From $75/night. (18809 Coastal Hwy, Rehoboth Beach DE 302-645-8320)
more jetted tub fun near delaware:
---
dewey beach de jacuzzi® tub suites
gold leaf Hotel
Dewey Beach DE Budget Friendly Suite with JACUZZI® Tub - Gold Leaf Hotel ©TripAdvisor
Gold Leaf Hotel

- Located just 500 feet from the beach, this casual hotel is also just 1 mile from Delaware Seashore State Park, and 3 miles from the Tanger Outlets. Rooms offer free Wi-Fi, mini fridges, coffee makers and microwaves. Some have French balconies and ocean views, but it's the King Bedroom with JACUZZI® Tub you'll want to book here. Other amenities include free parking and breakfast, beach chairs, sun terrace and rooftop pool. What Other Guests Liked: Sunset Park is easy to get to from here and there's a Bar and Grill right across the street. Worth Knowing: Parking spots are small, and hard to find in peak season. 2023 ERV Rating*: 62% - Fair. JACUZZI® Tub Size: 2 Persons. JACUZZI® Tub Suite Price: From $119/night. (1400 Coastal Hwy, Dewey Beach  DE 302-226-1100

)
---
dover de
state street inn
State Street Inn

- This elegant B&B in an historic Tudor-style home is in the heart of Dover's Victorian historic district. The Red Room/Brandywine Room features a walk-in closet and jetted tub/shower combination. Free off-street parking is provided and you can walk to restaurants, historic sites and museums. What Other Guests Liked: Robes, front porch and parlour with cozy fireplace. Worth Knowing: Quiet hours from 10pm to 7am - inn requests guests not use jetted tub during these times. No elevator. 2023 ERV Rating*: 96% - Excellent. Whirlpool Tub Size: 1 Person. Whirlpool Suite Price: From $130/night. (228 N State St, Dover DE 302-734-2294) 
mainstay suites dover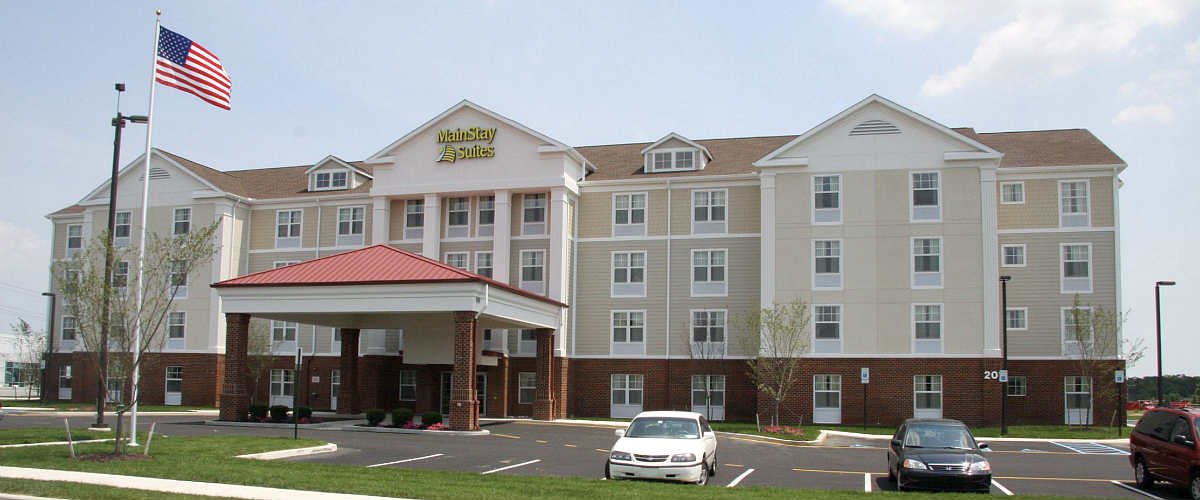 MainStay Suites Has Spa Tub Suites in Dover, DE
Mainstay Suites Dover

- This accommodation puts you close to local attractions such as beaches, outlet shopping and museums. Enjoy a free breakfast, parking and Wi-Fi, as well as indoor pool, fitness centre and suites with kitchens and jetted tubs. What Other Guests Liked: Guest laundry, spacious rooms, friendly staff. Worth Knowing: Rooms are a bit dark, and there's not enough shelving in the bathrooms. 2023 ERV Rating*: 78% - Good. Whirlpool Tub Size: N/A. Whirlpool Suite Price: From $169/night. (201 Stover Blvd Hwy 113 & Puncheon Run, Dover DE 302-678-8383)
sleep inn & suites
Sleep Inn & Suites

- Located just off Route 13 and Highway 1, this comfortable hotel is a 15-minute drive from Little Creek Wildlife Area and 45 minutes from the Cape Gazette beaches. Amenities include free hot breakfast, Wi-Fi, parking, outdoor pool, and fitness centre. All rooms come equipped with coffee makers, and some include microwaves, refrigerators and pull-out sofas. The Whirlpool Suite features a large jetted tub and there is a convenient guest laundry with coin-operated machines. What Other Guests Liked: Noon checkout. Worth Knowing: Parking is limited. ERV 2023 Rating*: 74% - Good. Whirlpool Tub Size: 2 Persons. Whirlpool Suite Price: From $140/night. (1784 N Dupont Hwy, Dover DE 302-265-0304)
seaford de
comfort suites seaford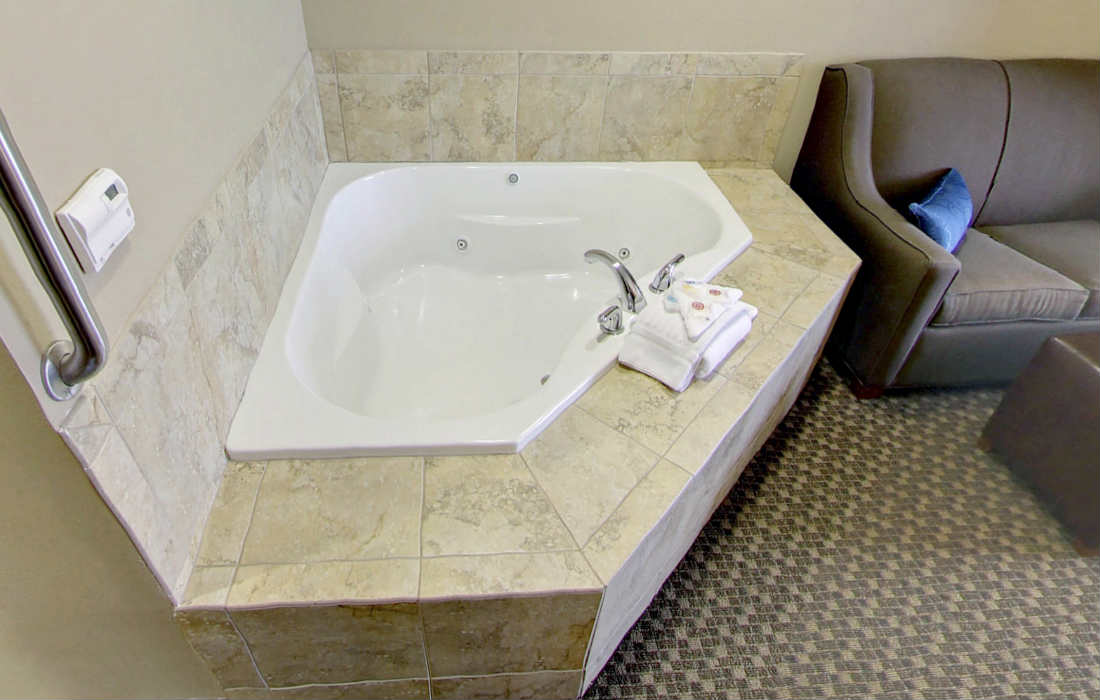 In-Room Jetted Tub at the Comfort Suites Seaford DE
Comfort Suites Seaford

- Located in a commercial area, this informal hotel's suites offer free Wi-Fi, microwaves and mini fridges. Complimentary amenities include a hot breakfast, use of the indoor pool and exercise room, plus weekday newspaper. The Whirlpool Suite is spacious, and features a large corner jetted tub. What Other Guests Liked: Friendly staff, close to restaurants, stores and area attractions. Guest laundry facilities. Worth Knowing: Somewhat dated, cigarette smells reported in the hallways. 2023 ERV Rating*: 72% - Good. Whirlpool Tub Size: 2 Persons. Whirlpool Suite Price: From $138/night. (23420 Sussex Hwy, Seaford DE 302-262-8085)
*ERV Rating: our unique, non-scientific ratings for romantic accommodation include:
Amenities: including Whirlpool bath or 

JACUZZI

®

Tub

,

scenic view, fireplace, lounge, etc
Location: proximity of hotel to restaurants, pubs, downtown, etc
Clientele: demographic the hotel attracts (couples, families, business travelers, etc)
Popularity: based on social media & crowd-sourced reviews 
Value: product offered compared to room rate 
Please Note: percentage ratings are not absolute but for comparative use only  
top hotels, getaways & packages on ERV
---