Napa CA
Napa Valley Hot Tub Suites - Private Jetted Tubs in California wine country
FTC: This page uses affiliate links. More. 

---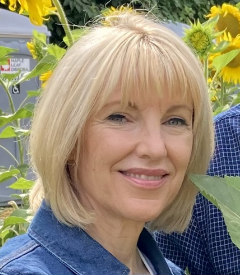 By: Maureen Mattson, ERV Asst Editor - Updated: Jul 8, 2022
Here's our comprehensive guide to Whirlpool suites in Napa Valley, the heart of California's Wine Country. Known for it's open spaces, charming inns and shops as well as it's sunshine, this is a perfect area for a romantic escape. And we found lots of great inns with jetted and JACUZZI® Tubs, so let's get started... 
Disclaimer: JACUZZI® is a registered trademark owned by Jacuzzi Inc. The use of the JACUZZI® trademark on this website is for informational purposes only. There is no relationship, connection or affiliation between this website and Jacuzzi Inc. or its related companies. Rates shown are approximate only and subject to change. Hotel rooms, jetted tubs and amenities can change, and may not be exactly as shown, so please contact the hotel or inn before making travel plans.
---
Napa, Ca Suites with JACuzzi® tubs
candlelight inn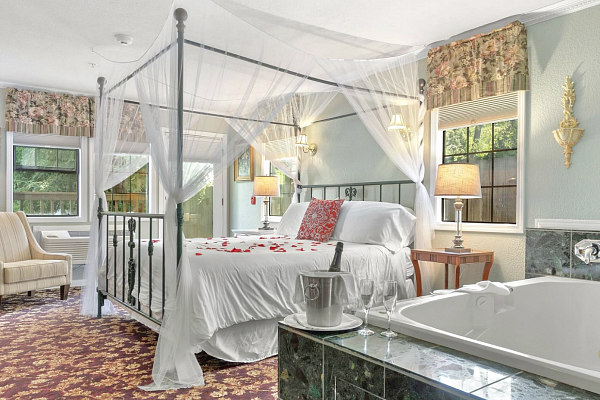 JACUZZI® Tub - Candlelight Inn, Napa CA
1801 first luxury inn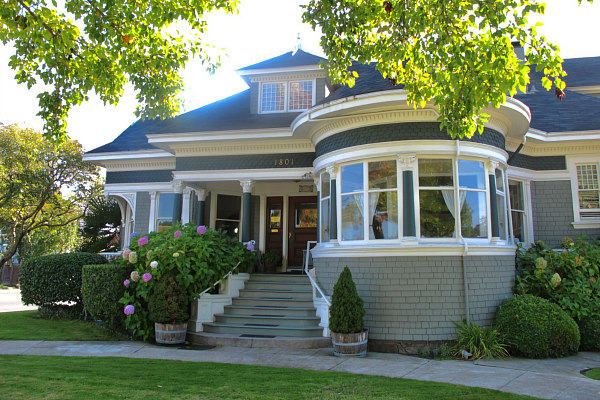 1801 First Luxury Inn
Hotel Napa Valley
Hotel Napa Valley Spa Tub Suites - This historic landmark building is located within walking distance of tasting rooms and restaurants. Wi-Fi, breakfast and parking are complimentary. Check out the Queen or King Room with Spa Bath, and have breakfast served in the privacy of your room for an additional $25. 2021 ERV Rating*: 90% - Excellent. (1556 Polk St, Napa CA 707-257-0476) √ COVID Safety Plan: Yes
river terrace inn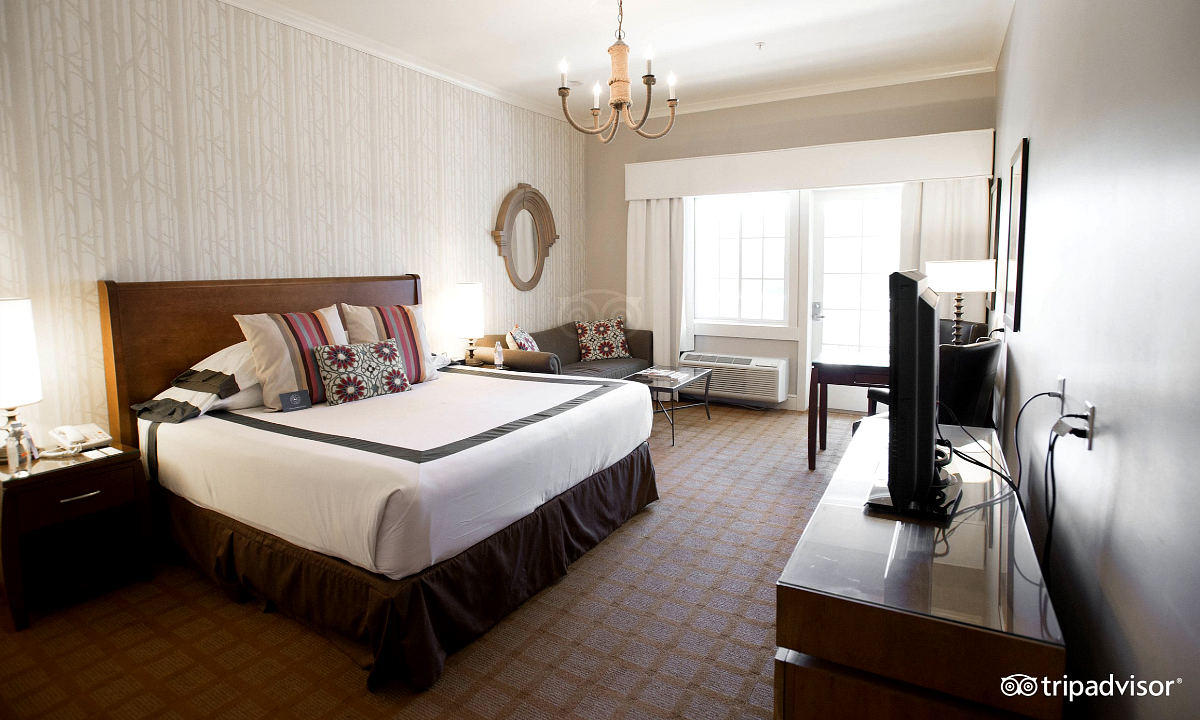 River Terrace Inn ©TripAdvisor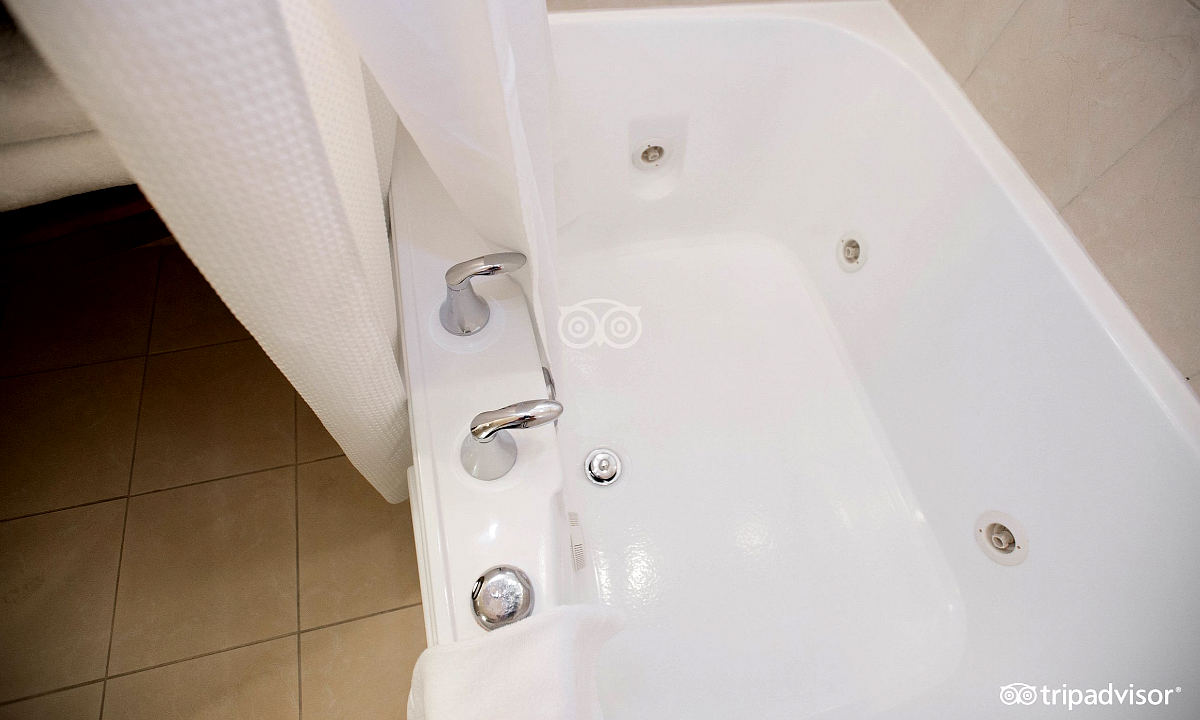 River View King w/Jetted Tub ©TripAdvisor
River Terrace Inn - A riverfront setting in downtown Napa! Take a bike ride or stroll the Nature preserve, or Oxbow Public Market nearby. There's an on-site restaurant and outdoor fire pits. You'll want to book the River View King with Jetted Tub for a relaxing and romantic stay. 2021 ERV Rating*: 84% - Very Good. (1600 Soscol Ave, Napa CA 707-289-8662) √ COVID Safety Plan: Yes
cabernet house
Cabernet House

- Stays at the Cabernet House include breakfast, free coffee, afternoon wine reception and evening chocolates. As for jetted tubs, The Starry Nights suite has a private outdoor spa tub, and the Bella Tuscany Cottage has one inside. 2021 ERV Rating*: 90% - Very Good. (1301 Jefferson St, Napa CA 707-257-0112) √ COVID Safety Plan: Yes
hilton garden inn napa
Hilton Garden Inn Napa ©TripAdvisor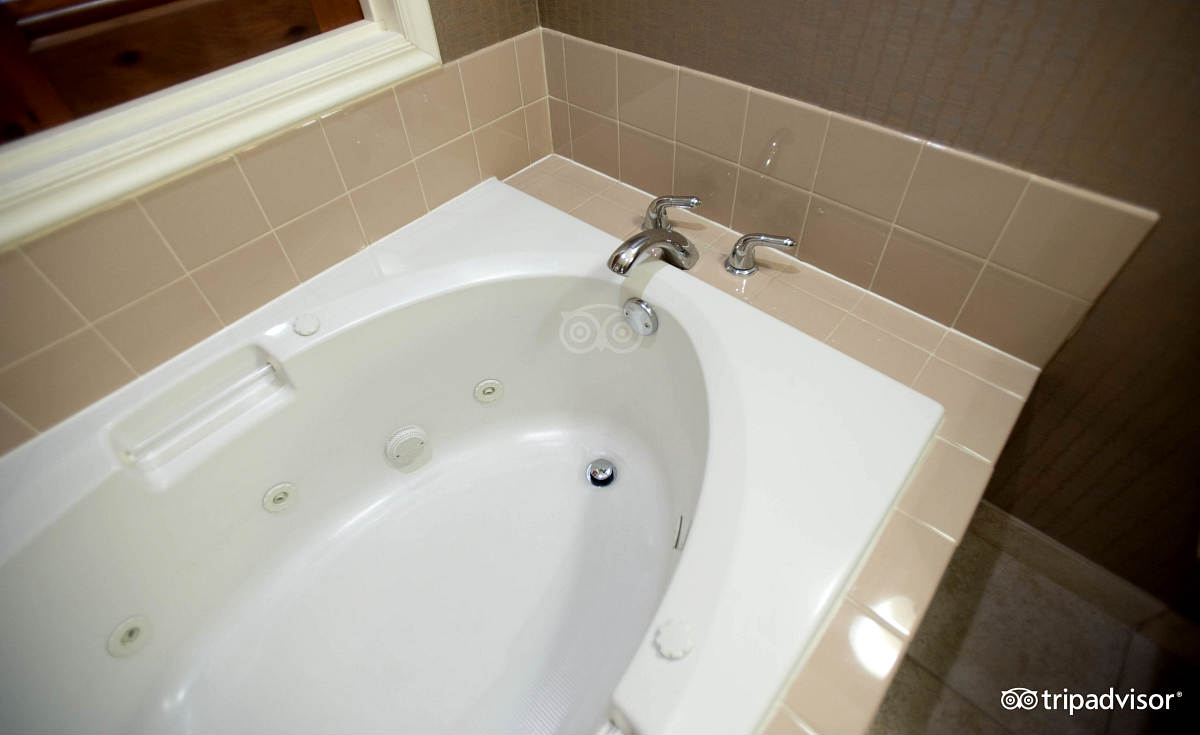 Hilton Napa Spa Tub Suite ©TripAdvisor
Hilton Garden Inn Napa - Several tours start within a mile of this Hilton Garden Inn, and frequent free tastings happen at the wine bar. Complimentary Wi-Fi, pool and fitness room are included. All rooms have microwaves, mini-fridges and coffee machines. Book the King Bed with Whirlpool room or suite for a bubbly & romantic stay. 2021 ERV Rating*: 86% - Very Good. (3585 Solano Avenue, Napa CA 707-252-0444) √ COVID Safety Plan: Yes
blackbird inn
Blackbird Inn - This historic downtown Napa B&B has plenty to offer: breakfast buffet, afternoon wine, tea and snacks, freshly-baked cookies, wireless internet, plus books and games. The spacious front porch and huge stone fireplace make great spots for relaxation. Rooms #4, 5, and 8 feature spa tubs. 2021 ERV Rating*: 84% - Very Good. (1755 1st St, Napa CA 707-226-2450) √ COVID Safety Plan: Yes
cedar gables inn
Cedar Gables Inn

- Nestled in the heart of Old Town Napa and just a short stroll from the river, this 1892 inn has 9 beautifully-adorned guest rooms. Choose the Churchill Chamber or Lady Margaret's Suite for romantic 2-person jetted tubs. Breakfast, Wi-Fi and parking are included. 2021 ERV Rating*: 92% - Excellent. (486 Coombs St, Napa CA 707-224-7969) √ COVID Safety Plan: Yes
inn on randolph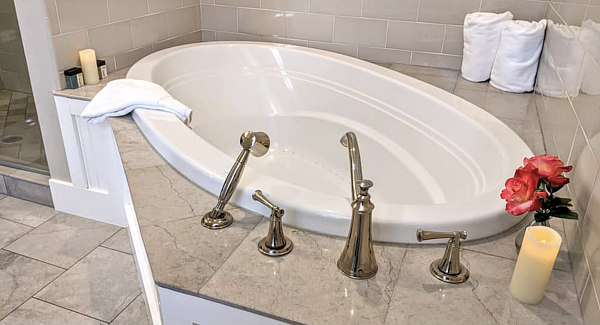 Beautiful Master Bath w/Spa Tub - Inn on Randolph
Inn on Randolph

- With its secluded rooms and cottages, private spa and lush English gardens, the Inn on Randolph has been a beloved fixture in Napa for over 100 years. The Union Room, Jefferson Room and Washington Cottage feature jetted tubs. 2021 ERV Rating*: 96% - Excellent. (411 Randolph St, Napa CA 707-257-2886) √ COVID Safety Plan: Yes
hennessey House B&B Whirlpool suites
Hennessey House Bed and Breakfast

- Story-book B&B with beautiful gardens, patio and 10 unique guest rooms. Wi-Fi, breakfast and parking as well as evening wine and cheese reception and relaxing sauna are included. Four of the rooms feature two-person Whirlpool baths. 2021 ERV Rating*: 94% - Very Good. (1727 Main St, Napa, CA 707-226-3774)
the napa inn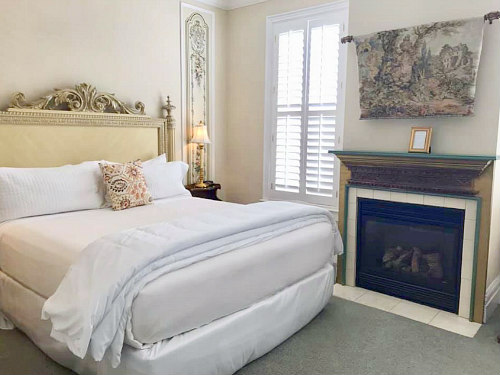 Romantic Napa Inn, Napa CA
Napa Inn - Spa Bath Suite
The Napa Inn - Gorgeous Napa honeymoon B&B just steps from downtown. The 14 guest rooms include fireplaces, with selected suites outfitted with 2-person jetted spa baths. Gourmet candlelight breakfast and evening wine and refreshments are complimentary. 2021 ERV Rating*: 88% - Very Good. (1137 Warren St, Napa CA 707-815-7241) √ COVID Safety Plan: 

Yes

 
stahlecker house
Stahlecker House

- Secluded retreat with the Napa Creek running alongside the lovely back patio and grounds. The Cabernet Suite and Merlot room boast large jetted tubs, electric fireplaces and private patios. 2021 ERV Rating*: 84% - Very Good. (1042 Easum Drive Napa, CA 707-257-1588) 
hawthorn suites napa valley
Hawthorn Suites by Wyndham Napa Valley

- Boutique-style hotel accommodations along the banks of the Napa River. Free Wi-Fi, breakfast, and parking, indoor pool and fitness centre, plus amenities like mini-fridge, microwave and wet bar. Book the King Bed Hot Tub Suite for extra comfort and relaxation. 2021 ERV Rating*: 68% - Fair. (314 Soscol Ave, Napa CA 707-226-1878) √ COVID Safety Plan: Yes
---
Calistoga, CA Hotel Jetted Tub Suites
the inn on pine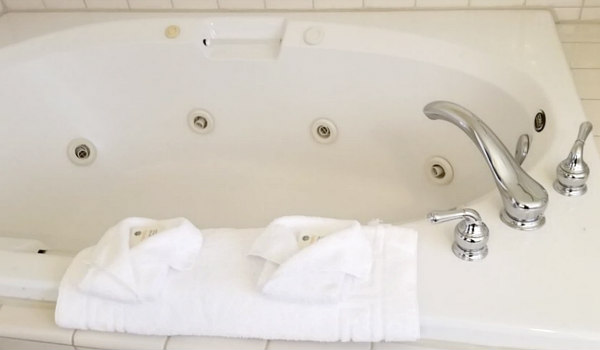 Jetted Tub Suite - Inn on Pine, Calistoga
The Inn on Pine - Walking distance to downtown Napa, with outdoor pool, mountain views, complimentary breakfast and afternoon refreshments served in the outdoor fireside courtyard. Look for two-person Whirlpool Tubs in the various King, Queen, and Double Rooms, as well as the Two Room Suite. 2021 ERV Rating*: 90% - Excellent. (1202 Pine St, Calistoga CA 707-229-1579) √ COVID Safety Plan: 

Yes

 
the bergson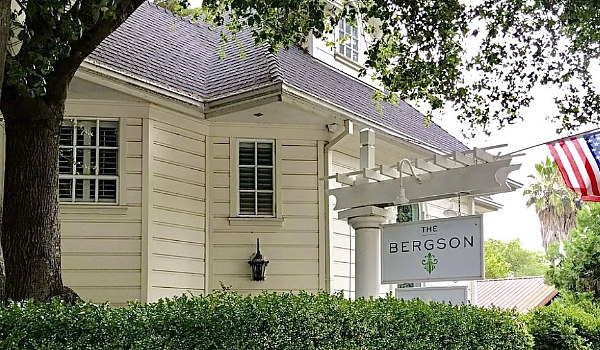 The Bergson - Hot Tub Suite Hotel
The Bergson - Walk to downtown shops and tasting rooms from this charming 22-suite boutique hotel. Breakfast is served in the garden courtyard. Perfect for a romantic escape, they have Queen rooms with patios, Whirlpool tubs, fireplaces, feather beds and plush robes. 2021 ERV Rating*: 86% - Very Good. (1010 Foothill Blvd, Calistoga CA 707-942-5755) √ COVID Safety Plan: Yes
the craftsman inn
The Craftsman Inn - Craftsman architecture style lends its name to this luxury B&B. Convenient to the shops, restaurants and mud baths of Calistoga, take advantage of options like Whirlpool Tubs, champagne breakfast, massages and private curtained porches. The Diamond Room, Helena Room, or Spring Room are the ones if you're looking for a jetted tub. 2021 ERV Rating*: 94% - Very Good. (1213 Foothill Blvd, Calistoga CA 707-341-3035) √ COVID Safety Plan: Yes
calistoga wine way inn
Calistoga Wine Way Inn - Just a short walk from dining, wine tasting rooms and shopping in Calistoga, the Wine Way Inn is full of charm and convenience. A multi-level redwood deck at the back of the house, along with the garden provide wonderful areas for relaxation. Complimentary evening wine and gourmet daily breakfast are great too. Silverado and Lokoya Rooms feature jetted air massage clawfoot tubs. 2021 ERV Rating*: 94% - Very Good. (1019 Foothill Blvd, Calistoga CA 707-942-0680) √ COVID Safety Plan: Yes
roman spa hot springs resort
golden haven hot springs
Golden Haven Hot Springs Spa

- Hot springs mineral water and rejuvenating spa treatments (think massage and mud baths!) are one of the best ways to relax and reconnect. Stay the night in the popular King with Spa Tub Rooms. In addition to the 2-person tub, you'll have 14-foot vaulted ceilings, an electric fireplace and walk-in shower. 2021 ERV Rating*: 78% - Good. (1713 Lake St, Calistoga CA 707-942-8000)
carlin country cottages
Carlin Country Cottages - Four blocks from downtown Calistoga and with 50 wineries within a 10 mile radius, these cottages are as convenient as they are romantic! Great hiking trails nearby, pool, hot tub and barbecues onsite. The Cottage with Jetted Tub features a large 2-person jetted tub plus mini fridge and microwaves. 2021 ERV Rating*: 68% - Fair. (1623 Lake St, Calistoga CA 707-942-9102)
More California Hot Tub Getaways:
---
St. Helena, CA In-Room jacuzzi® Tubs
inn st. helena
Inn St Helena, a Boutique Inn with JACUZZI® Tubs
Inn St. Helena - An 8-room boutique inn consisting of 2 small buildings, plus a private Loft Studio with kitchen. Breakfast and evening wine and snacks and Wi-Fi are included. Walk to restaurants, wineries and boutique shops. Mollie Day, Ambrose Bierce, and Lilly Langtry suites feature JACUZZI

® 

Tubs. 2021 ERV Rating*: 90% - Very Good. (1515 Main St, St. Helena CA 707-963-3003) √ COVID Safety Plan: Yes
Yountville, ca Hotel Whirlpool suites
lavender french country inn
Lavender - Hot Tub Suites in Yountville CA
Lavender, A Four Sisters Inn - A lovely heritage home that blends old and new, Lavender Inn is comprised of four buildings and an enclosed veranda where complimentary breakfast is served daily. Selected suites have outdoor but very private two-person jetted tubs. The Deluxe King With Indoor Jetted Tub and Sitting Room is also a very romantic option. 2021 ERV Rating*: 90% - Excellent. (2020 Webber Ave, Yountville CA 707-944-1388) √ COVID Safety Plan: Yes
hotel yountville
Hotel Yountville

- Experience a little bit of Tuscany and Provence right in the Napa Valley at this romantic destination resort and spa. Heritage Oak Restaurant, poolside terrace, and a full-service spa cover all your relaxation needs. The One Bedroom Suite, Yountville Suite and Premium Suite all feature jetted tubs. 2021 ERV Rating*: 92% - Excellent. (6462 Washington Street, Yountville CA 707-967-7900) 
petit logis inn
Petit Logis Inn - A small cozy and charming inn with five guest rooms featuring fireplaces, refrigerators and double JACUZZI

® 

Tubs. Wi-Fi and parking are included. Decor varies, with romantic touches like a 4-poster bed, bay window and wall mural.  Rooms are air conditioned and sound-proofed, and privacy is maintained through high hedges and beautiful landscaping. 2021 ERV Rating*: 88% - Very Good. (6527 Yount St, Yountville CA 707-944-2332)
vintage house
Vintage House

- Guest rooms, lofts and bungalows with fireplaces on a lush landscape setting. Complimentary breakfast and afternoon wine tasting, zen pool with cabanas, a spa and fitness centre, plus a market and dining are all part of "the Estate" at Vintage House. Oversized soaking tub with jets or Rainfall Shower found at at Bungalow, Loft Suite, Deluxe King, Premium Double Queen and Premium King accommodations. 2021 ERV Rating*: 82% - Very Good. (6541 Washington Street, Yountville CA 707-335-7321)
maison fleurie
Maison Fleurie

- A Four Sisters Inn - Originally built in 1873, and reminiscent of Southern France, the "flowering house" sits on lavish gardens and includes a pool and 13 charming guest rooms. Breakfast, home-baked cookies, afternoon wine and snacks, internet, parking and use of bicycles and pool are included. Bakery Building Guest rooms and Carriage House King or King with Fireplace suites feature jetted spa tubs. 2021 ERV Rating*: 84% - Very Good. (6529 Yount St, Yountville CA 707-944-2056) √ COVID Safety Plan: Yes
*ERV Rating: our unique, non-scientific ratings for romantic accommodation include:
Amenities: including Whirlpool bath or 

JACUZZI

®

Tub

,

scenic view, fireplace, lounge, etc
Location: proximity of hotel to restaurants, pubs, downtown, etc
Clientele: demographic the hotel attracts (couples, families, business travelers, etc)
Popularity: based on social media & crowd-sourced reviews 
Value: product offered compared to room rate 
Please Note: percentage ratings are not absolute but for comparative use only  
top hotels, getaways & packages on ERV
---