Tennessee Whirlpool Suites
Tennessee Hot Tub Suites & Whirlpool Hotel Rooms
FTC: This page uses affiliate links. More. 

---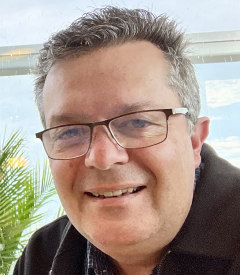 By: Greg Mattson, ERV Editor - Updated: Aug 13, 2023
Ask most travelers on a romantic Tennessee getaway about the no.1 hotel amenity they prefer, and the majority will tell you right away that a hotel with a Whirlpool tub in the room is what they want the most. 
A Whirlpool Suite Can Turn Any Getaway in Tennessee into Something Special!
And that's where we come in, with our latest guide to Tennessee hot tub suites and jetted spa tubs in hotels, inns and resorts across this scenic Southern state. Here's to your best hot tub weekend in TN!  

Disclaimer: JACUZZI® is a registered trademark owned by Jacuzzi Inc. The use of the JACUZZI® trademark on this website is for informational purposes only. There is no relationship, connection or affiliation between this website and Jacuzzi Inc. or its related companies. Rates shown are approximate only and subject to change. Hotel rooms, jetted tubs and amenities can change, and may not be exactly as shown, so please contact the hotel or inn before making travel plans.
---
Memphis, Tennessee Hot Tub Suites
Book a Courtyard Memphis Spa Tub Suite
Courtyard Memphis East/Bill Morris Pkwy - great way to enjoy a hot tub hotel room getaway in Memphis at an budget-friendly price. This Marriott also has an outdoor pool and their Bistro Restaurant on-site with beer, wine and Starbucks coffee. 2020 ERV Rating* for Whirlpool Suites in Memphis, Tennessee: 80% - Very Good. (3076 Kirby Pkwy, Memphis TN 901-365-6400) √ COVID Safety Plan: Yes
Try a Hampton Inn Jetted Tub Suite
Hampton Inn & Suites Millington - only 18 miles north of Memphis, this Hampton Inn gets high marks for their friendly staff, new 50-inch flat screen TV's, and comfortable, bubbly in-room Whirlpool tubs. 2020 ERV Rating* for Hot Tub Suite Hotels near Memphis: 90% - Excellent. (8838 U.S Hwy 51 N, Millington TN 901-872-4435) √ COVID Safety Plan: Yes
Also on ERV:
---
Nashville, TN Hotel Hot Tub Suites
Whirlpool Suite - Hilton Garden Inn Nashville
Hilton Garden Inn Nashville/Franklin Cool Springs - romantic accents at this Hilton-chain hotel include their licensed Pavilion Lounge, a garden patio fire pit, and their King Rooms with Jetted Tub. 2020 ERV Rating* for Nashville, TN Whirlpool Suites: 82% - Very Good. (9150 Carothers Pkwy, Franklin TN 615-656-2700) √ COVID Safety Plan: Yes
Holiday Inn Express & Suites Nashville Opryland - this Holiday Inn gets top marks for friendly staff, clean comfortable rooms, and their romantic and inexpensive King Hot Tub Suites. 2020 ERV Rating* for Whirlpool Suites Near Opryland: 82% - Very Good. (2461 McGavock Pike, Nashville TN 615-829-7777) √ COVID Safety Plan: Yes
budget rooms w/spa tubs:
Comfort Suites Nashville Hot Tub Suite
Comfort Suites Airport Nashville - ideal for an inexpensive night or two in Nashville, with King Suites & Whirlpool tubs, plus the usual Choice Hotel freebies like free breakfast and Wi-Fi. 2021 ERV Rating*: 74% - Good. (2521 Elm Hill Pike, Nashville TN 629-204-6147) √ COVID Safety Plan: Yes
---
More Romantic Accommodation In & Near Tennessee:
---
Eastern Tennessee Spa Tub Suites
Chattanooga, TN
Chattanooga Whirlpool Suite - Hilton Garden Inn
Hilton Garden Inn Chattanooga/Hamilton Place - just a mile from Hamilton Place Mall, this Hilton Garden Inn has free self-parking, Wi-Fi, indoor pool, and gorgeous suites with King beds and corner Whirlpool tubs. 2020 ERV Rating* for Chattanooga TN Whirlpool Suites: 88% - Very Good. (2343 Shallowford Village Dr, Chattanooga TN 423-308-4400) √ COVID Safety Plan: Yes
Downtown Chattanooga TN Whirlpool Suite
Courtyard Chattanooga Downtown - Hotel has King Rooms with Whirlpool tubs, there's an outside lounge area with fire pit, and you can walk to dining, brewpubs and just about everything in downtown Chattanooga. 2020 ERV Rating* for Chattanooga Hot Tub Suites: 78% - Good. (200 Chestnut St, Chattanooga TN 423-755-0971) √ COVID Safety Plan: Yes
Knoxville,TN Jetted Tub Suites
Knoxville TN Spa Tub Suite - Best Western Strawberry Inn
Best Western Plus Strawberry Inn & Suites

- indoor heated pool, a hot breakfast each morning, plus attractive in-room hot tubs make this Best Western a favourite for couples weekend getaways in Eastern Tennessee. 2023 ERV Rating* for Knoxville TN Hotel Spa Tub Suites: 70% - Good. (7260 Saddlerack St, Knoxville TN 865-544-7737)
---
Great Smoky Mountains Hot Tub Hotel Rooms
Hampton Hotels Have Whirlpool Suites Close to Tennessee's Great Smoky Mountains
Pigeon Forge
Hampton Inn Pigeon Forge - this Hampton hotel offers up some of the most attractive corner Whirlpool Suites with fireplace in downtown Gatlinburg. 2020 ERV Rating* for Pigeon Forge Hot Tub Suites: 90% - Excellent. (2497 Teaster Lane, Pigeon Forge TN 865-365-1588) √ COVID Safety Plan: Yes
Best Western Plaza Inn

- 3 pools, Whirlpool

 S

uites, great location (near Dollywood and Dixie Stampede), and complimentary and delicious hot breakfasts every morning.

2020 ERV Rating* for Whirlpool Suites in Pigeon Forge TN: 86%

 - Very Good. 

(3755 Parkway, Pigeon Forge TN 865-453-5338) √ COVID Safety Plan: Yes
Springhill Suites Pigeon Forge - an all-suites Marriott chain hotel featuring King Studio Suites with Whirlpool tubs (great room design with living area and mini-kitchen just around the corner from the tub and the bed), and close to microbreweries, steak houses and Starbucks. 2020 ERV Rating* for Pigeon Forge Hotels with Jetted Tub Suites: 88% - Very Good. (120 Christmas Tree Ln, Pigeon Forge TN 865-453-4514) √ COVID Safety Plan: Yes
Gatlinburg, TN
Hilton Garden Inn Gatlinburg TN Whirpool Suites - newlyweds and anniversary trippers will appreciate the 1-bedroom suites with King Beds and Whirlpool tubs at this attractive Hilton Inn which is very close to Great Smoky Mountains National Park (only 2 minutes walk). 2020 ERV Rating* for Gatlinburg TN Whirlpool Suites: 88% - Very Good. (635 River Rd, Gatlinburg TN  865-436-0048) √ COVID Safety Plan: Yes
Sevierville, TN Whirlpool Suites
Whirlpool Tub for 2 - Hampton Inn, Sevierville TN
Hampton Inn Sevierville - 3 things you'll love about this Hot Tub Hotel in Eastern Tennessee are the King Suites with a Whirlpool Tub in the corner, the great night's sleep you get in a Hampton Bed, and the complimentary hot breakfast in the morning. 2020 ERV Rating* for Sevierville TN Whirlpool Suites: 86% - Very Good. (681 Winfield Dunn Parkway, Sevierville TN 865-429-2005) √ COVID Safety Plan: Yes
*ERV Rating: our unique, non-scientific ratings for romantic accommodation include:
Amenities: including Whirlpool bath or 

JACUZZI

®

Tub

,

scenic view, fireplace, lounge, etc
Location: proximity of hotel to restaurants, pubs, downtown, etc
Clientele: demographic the hotel attracts (couples, families, business travelers, etc)
Popularity: based on social media & crowd-sourced reviews 
Value: product offered compared to room rate 
Please Note: percentage ratings are not absolute but for comparative use only  
top hotels, getaways & packages on ERV
---