Illinois Whirlpool Suites
Illinois Hot Tub Suites - Hotels, Honeymoon Cabins & more
FTC: This page uses affiliate links. More. 

---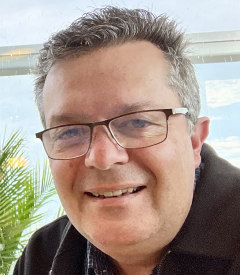 By: Greg Mattson, ERV Editor - Updated: Jan 6, 2023  

For your next romantic vacation or getaway in Illinois, we present this guide to the best Illinois hotel hot tub suites. These romantic places to stay include hotels in Chicago, plus vacation rental cabins and luxury honeymoon suites in Northern, Central and Southern Illinois.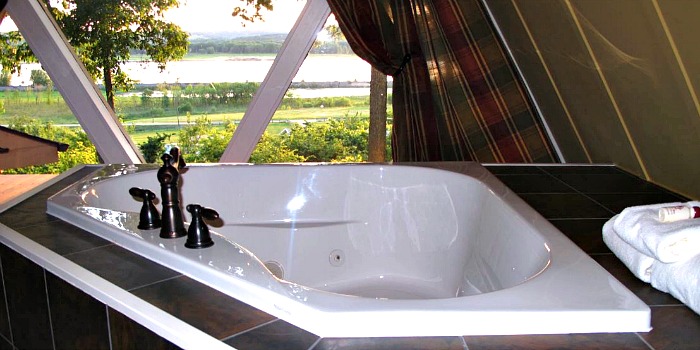 Romantic Heart-Shaped Whirlpool Tub with Water View at the Goldmoor Inn, Galena, IL
About these Illinois Hot Tub Suites: This is not a computer-generated list of accommodation. Instead, we research these hotels thoroughly (some we check out by actually staying in them!) to provide you with a comprehensive list of suites only with a JACUZZI® tub or jetted spa tub right in the room, or for romantic cabins, on your own private porch. 

Disclaimer: JACUZZI® is a registered trademark owned by Jacuzzi Inc. The use of the JACUZZI® trademark on this website is for informational purposes only. There is no relationship, connection or affiliation between this website and Jacuzzi Inc. or its related companies. Rates shown are approximate only. Hotel rooms, jetted tubs and amenities can change, and may not be exactly as shown, so please contact the hotel or inn before making travel plans.
---
royal sonesta chicago river north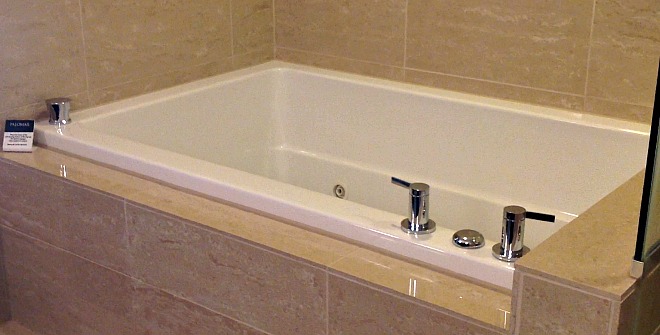 Jetted Soaking Tub for 2 at the Royal Sonesta Hotel in Chicago, Illinois
Royal Sonesta Chicago River North - one of Chicago's premier boutique hotels downtown has Luxury King Suites with Spa Bath. We also loved the rooftop heated pool and patio, and it's great location in downtown Chicago within walking distance to excellent restaurants and shopping. 2021 ERV Rating* for Romantic Chicago Hot Tub Suites: 96%

 - Excellent.

(505 North State Street, Chicago, IL  877-731-0505) √ COVID Safety Plan: Yes
More Chicago Area Hotel Rooms with Whirlpool Suites:
west chicago - comfort inn & suites geneva
Comfort Inn Geneva - West Chicago
Whirlpool Tub for 2 in West Chicago
Comfort Inn & Suites Geneva West Chicago - check out this highly-rated Comfort Inn on the west side of Chicago. Selected King Suites have a 2-person Whirlpool Tub, and the location is ideal for restaurants and outlet shopping. 2021 ERV Rating* for Inexpensive Chicago Area Whirlpool Suites: 88% - Very Good. (1555 E. Fabyan Pkwy, Geneva IL 630-208-8811) √ COVID Safety Plan: Yes
Chicago Hotel Hot Tub Suites

 - our latest guide to romantic hotels in Chicago with in-room jetted spa tubs for your getaway or honeymoon enjoyment. 
st. charles, IL
Courtyard Chicago St. Charles - you'll appreciate the clean, refreshed rooms at this Marriott hotel, about 40 miles west of downtown Chicago. Book a King Guestroom with Hot Tub tub here for an inexpensive getaway. 2021 ERV Rating* for Romantic Chicago Hotel Hot Tub Suites:

 

78%

 - Good. 

(700 Courtyard Dr, St. Charles IL  630-377-6370) √ COVID Safety Plan: 

Yes
joliet, il
Best Western Inn & Suites Joliet - an inexpensive option in Joliet for suites with romantic heart-shaped whirlpool tubs right in the privacy of your room. Located just a few minutes drive from many dining choices and area attractions. 2021 ERV Rating* for Suburban Chicago Jetted Tub Suites: 68%

 - Fair. 

(4380 Enterprise Drive, Joliet, IL 815-730-7500) √ COVID Safety Plan: 

Yes
See Also:
---
Jetted Tub Hotel Suites Near Illinois: 
---
Whirlpool Suites in Central Illinois
decatur, IL
Country Inn Suites by Raddison Decatur - romantic rooms at this Holiday Inn include a jetted tub for two and complimentary hot breakfast. Hotel is just a short drive to downtown Decatur, IL and many area attractions. 2021 ERV Rating* for Decatur IL Jetted Tub Suites: 80%

 - Very Good.

 (5170 Hickory Point Frontage Rd, Decatur IL 217-872-2402) √ COVID Safety Plan: 

Yes
springfield, IL: inn at 1835
Inn at 1835

- This elegant boutique hotel consists of 13 suites, 9 of which feature romantic whirlpool tubs. The main historic building dates back to 1909, and has been beautifully restored with features like private verandas, canopy, 4-poster or brass beds, fireplaces, and marble. Breakfast is included, and there is a complimentary wine and cheese evening reception. It's conveniently located in Downton Springfield, near the State Capitol, Lincoln Home National Historic Site, and several good restaurants. What Other Guests Liked: Free onsite parking, gym and courtyard garden. Nightly cookies! Worth Knowing: No children under 13 years of age. 2023 ERV Rating*: 92% - Excellent. Whirlpool Tub Size: 2 Persons. Whirlpool Suite Prices: From $135/night. (835 S 2nd St, Springfield IL 217-523-4466)
northfield inn & suites
Whirlpool Suite in Springfield, IL at the Springfield Inn
Northfield Inn & Suites - choose one of the Northfield's suites with in-room hot tub just for one night or as part of their romance package for the perfect quiet romantic getaway in Illinois. 2021 ERV Rating* for Springfield Illinois Spa Tub Suites: 88%

 - Very Good.

 (3280 Northfield Drive, Springfield, IL 217- 523-7900) √ COVID Safety Plan: 

Yes
peoria, IL
Country Inn & Suites Peoria North IL

 - this affordable Peoria inn is a fine place for a weekend getaway, and the spacious rooms have HDTV's as well as a 2-person Whirlpool tub. 2021 ERV Rating* for Peoria IL Whirlpool Tub Suites: 86% - Very Good. (5309 W. Landens Way, Peoria IL 309-589-0044) √ COVID Safety Plan: Yes
bloomington IL
DoubleTree By Hilton Bloomington - choose one of their King Bed Room/Suites with a Whirlpool tub, and don't miss your chocolate chip cookie at check-in! There's an on-site TGI Fridays as well. 2021 ERV Rating for Hot Tub Hotel Rooms in Bloomington IL: 84% - Very Good. (10 Brickyard Dr, Bloomington IL 309-664-6446) √ COVID Safety Plan: 

Yes
Country Inn & Suites Bloomington Normal West - dependable and affordable Country Inns offer clean and comfortable guest suites with Whirlpool tubs, and this one in Bloomington is no exception. There's free Wi-Fi and breakfast as well as an indoor pool. 2021 ERV Rating* for Bloomington IL Whirlpool Suites: 78% - Good. (923 Maple Hill Rd, Bloomington IL 309-828-7177) √ COVID Safety Plan: 

Yes

 
---
Romantic Illinois Cabins with Hot Tub
Southern Illinois Log Cabin with Private Hot Tub - this romantic honeymoon cabin near the Shawnee Hills Wine Trail has a large, comfortable and private hot tub out on a private deck. Full kitchen, flat-screen TV, and you get to enjoy the best of both worlds: privacy and seclusion, yet close to shopping, lots of wine tasting, and grocery stores. (Gurley Loop, Lick Creek IL)   
---
Northern Illinois Hotel Hot Tub Rooms
galena, il: goldmoor inn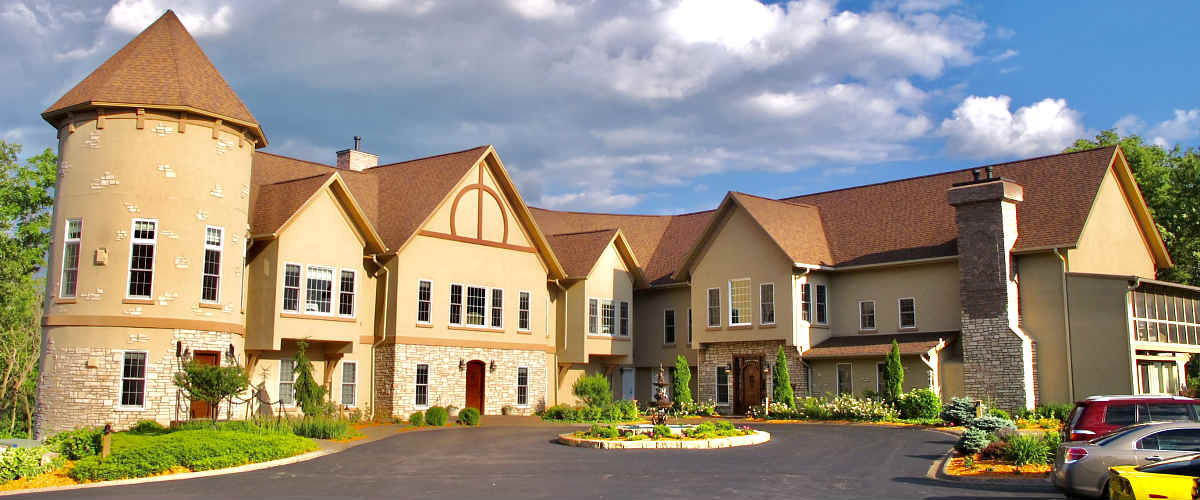 Romantic Goldmoor Inn, Galena, Illinois
Suite with In-Room Whirlpool Tub for 2 at the Goldmoor Inn, Galena, IL
Goldmoor Inn - luxury country inn just a few miles south of Galena enjoys a perfect location near the banks of the Mississippi river. Cottage, log cabin and main lodge units all feature in-room, 2-person Whirlpool tubs. Perfect choice for a honeymoon in Northern Illinois. 2021 ERV Rating* for Galen, Illinois Whirlpool Suites: 92% - Excellent. (9001 N. Sand Hill Road, Galena IL 800-255-3925) √ COVID Safety Plan: 

Yes
irish cottage inn & suites
Irish Cottage Hot Tub Suite Hotel in Galena, IL
Irish Cottage Boutique Hotel

- This unique Irish-themed boutique hotel is conveniently located just a few minutes drive from downtown Galena.  Each room reflects a different county in Ireland and includes original art, mini fridge, microwave and coffee maker. Rooms with Whirlpool tubs take the romance up a notch, and include 40-inch flat screen TVs. Wi-Fi, parking and breakfast are on the house, and guests may also use the indoor pool, fitness room, and day spa. A charming old-school Irish pub offers live music and dance performances, and Irish afternoon tea is served in the library daily. What Other Guests Liked: Shuttle service to Main Street Galena, close to several attractions. Worth Knowing: Resort Fee of $20/night is added. 2023 ERV Rating*: 90% - Excellent. Whirlpool Tub Size: 2 Persons. Whirlpool Suite Price: From $209/night. (9853 W US Highway 20, Galena IL 815-776-0707)
country inn & suites galena
Country Inn & Suites Galena

 - hot tub suites with fireplace are available in this Galena hotel in Northwest Illinois. Complimentary breakfast is included, as well as a games room and indoor water park for weekend getaway fun. 2021 ERV Rating* for Galena, IL Hot Tub Suites: 86% - Very Good. (11334 Oldburg Lane, Galena, IL 815- 777-2400) √ COVID Safety Plan: Yes
rockford IL: Radisson hotel spa tub suites
Radisson Hotel Rockford

 – imagine your weekend or anniversary getaway in these Northern Illinois jetted tub suites. The Radisson's bi-level suites also include luxury bedding for an unforgettable nights experience! 2021 ERV Rating* for Rockford, IL Jetted Tub Suites: 82% - Very Good. (200 South Bell School Rd, Rockford, IL 815-226-2100) √ COVID Safety Plan: Yes
Hot Tub Suites in Illinois Amish Country
comfort suites mattoon il
Comfort Suites Hotel Mattoon - just 15 miles from Illinois Amish Country, these hotel rooms with hot tubs include free internet, continental breakfast, and a location close to golf and restaurants. 2021 ERV Rating* for Illinois Amish Country Hot Tub Suites: 80%

 - Very Good.

(1408 E. Broadway, Mattoon, IL 217- 235-6745) √ COVID Safety Plan: Yes
*ERV Rating: our unique, non-scientific ratings for romantic accommodation include:
Amenities: including Whirlpool bath or 

JACUZZI

®

Tub

,

scenic view, fireplace, lounge, etc
Location: proximity of hotel to restaurants, pubs, downtown, etc
Clientele: demographic the hotel attracts (couples, families, business travelers, etc)
Popularity: based on social media & crowd-sourced reviews 
Value: product offered compared to room rate 
Please Note: percentage ratings are not absolute but for comparative use only  
√ COVID Safety Plan: identifies hotels and inns that clearly indicate they are taking measures to prevent the spread of COVID-19.
top hotels, getaways & packages on ERV
---