Michigan Whirlpool Suites
Romantic Michigan Hot Tub Suites & Hotel In-Room Jetted Tubs 
FTC: This page uses affiliate links. More. 

---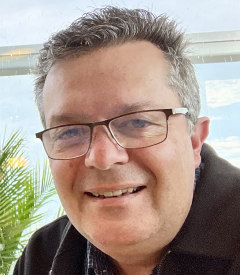 By: Greg Mattson, ERV Editor - Updated: Jul 24, 2023   

After a day of travel in Michigan, checking into a hotel room with a JACUZZI® Tub is the perfect ending. So here's a review of romantic Michigan hotels and inns with hot tub suites and heart-shaped tubs in all four corners of the state, including Detroit, Grand Rapids, and vacation spots near the Lake Michigan and Huron shore.
Our Guide to Hot Tub Suites in Michigan Hotels Includes Detroit, Ann Arbor and Mackinac Island, MI
Why This Guide to Michigan Hot Tub Suites is Different: We list only hotel rooms and B&B's with jetted spa tubs right in the room for the ultimate in romance and privacy. Have a great getaway! 
Disclaimer: JACUZZI® is a registered trademark owned by Jacuzzi Inc. The use of the JACUZZI® trademark on this website is for informational purposes only. There is no relationship, connection or affiliation between this website and Jacuzzi Inc. or its related companies. Rates shown are approximate only and subject to change. Hotel rooms, jetted tubs and amenities can change, and may not be exactly as shown, so please contact the hotel or inn before making travel plans.
---
Video: our top 5 michigan spa tub suites
See Our Video Above for These Top 5 Whirlpool Suites in Michigan:
Detroit, Michigan Hot Tub Suites
---
Trumbull & Porter Hotel, Detroit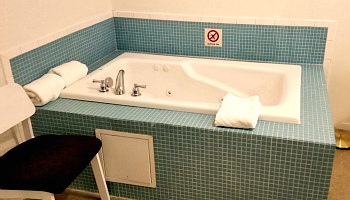 Whirlpool Tub at the Trumbull & Porter
Boutique Hotel:
Trumbull & Porter Hotel Detroit - close to downtown Detroit, this recently refreshed inn has lots of special touches, and King Suites w/ Whirlpool tubs for a romantic weekend in the Motor City. 2021 ERV Rating* for Detroit Spa Tub Suites: 80% - Very Good. Rates from $239/night. (1331 Trumbull St, Detroit MI 313-496-1400) √ COVID Safety Plan: Yes
Luxury Downtown:
Affordable:
Holiday Inn Express Detroit-Warren

- compared to standard Holiday Inns, Holiday Inn Express hotels usually offer cheaper rates. But you won't experience any less comfort in this spa tub suite at the Holiday Inn just north of downtown Detroit in Warren, MI. 2021 ERV Rating*: 70% - Good. (11500 Eleven Mile Rd, Warren MI 877-508-1786) √ COVID Safety Plan: 

Yes
Comfort Inn & Suites Allen Park Dearborn 

- 

this inexpensive hotel in suburban Detroit, Michigan has in-room hot tubs (look for the King Bed 1 Bdrm Suite), fireplace and complimentary buffet breakfast each morning.

2021 ERV Rating* for Detroit, MI Hot Tub Suites: 90% - 

Excellent.

 (3600 Enterprise Dr, Allen Park, MI  313-323-3500) √ COVID Safety Plan: Yes
---
More Spa Tub Suites in Central Michigan
Flint, MI:
Hampton Inn and Suites Flint/Grand Blanc - romantic getaways in Central Michigan can benefit from an overnight in one this Flint hotel's King Rooms with Whirlpool

 

tub for two. Advantages of a stay at this Hampton include free hot breakfast, a location very close to Flint Airport, and special AAA discount rates. 2021 ERV Rating* for Flint, Michigan Whirlpool Suites: 92%

 - Excellent.

(6060 Rashelle Drive, Flint, MI  810-234-8400) √ COVID Safety Plan: Yes
Saginaw, MI:
Holiday Inn & Suites Express Saginaw - check out one of the Holiday Inn's King Large Whirlpool Suites for a relaxing and romantic weekend in Saginaw. Close to the Fashion Square Mall and Saginaw Bay. 2021 ERV Rating* for Saginaw, MI Whirlpool Suites: 86% - Very Good. (2501 Tittabawassee Road, Saginaw, MI  877-508-1786) √ COVID Safety Plan: Yes
Grand Rapids, MI Inn with JACUZZI
® 

Tubs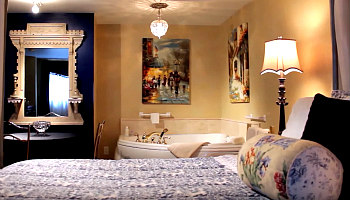 Prairieside Suites - JACUZZI® Tub
Prairieside Suites Luxury Bed and Breakfast - You'll love these romantic suites near Grand Rapids, Michigan, which feature Tuscan villa and Georgian-style accommodation with JACUZZI

® 

tubs for two. You'll also enjoy deluxe linens, heated pool and garden area. 2021 ERV Rating* for Romantic Michigan Suites with JACUZZI® Tubs: 92%

 - Excellent.

 (3180 Washington Ave Southwest, Grandville, MI) √ COVID Safety Plan: 

Yes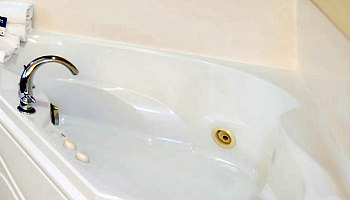 Grand Rapids, Michigan Spa Tub Suite
Country Inn & Suites Grand Rapids East - reliably clean and comfortable, Country Inn & Suites offer very good value for couples on a budget, and this Grand Rapids hotel has King Whirlpool Suites for a memorable romantic travel getaway. 2021 ERV Rating* for Grand Rapids MI Spa Tub Suites: 70%

 - Good.

 

(3251 Deposit Dr, Grand Rapids MI  616-942-7000) √ COVID Safety Plan: 

Yes
More Hotel Hot Tubs in Grand Rapids & Western Michigan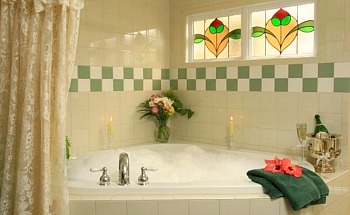 Kingsley House B&B Jetted Tub Suite
Heart-Shaped Jetted Tub - Inn at the Park
Near Saugatuck MI:

Kingsley House - couples looking for accommodations near Lake Michigan can check in at the award-winning Kingsley House. The Cider Nook and Braeburn Junior Suites are honeymoon ready with heart-shaped jetted tubs. 2021 ERV Rating* for Saugatuck MI Spa

 

Tub Suites: 96% - Excellent. (near Saugatuck, MI at 626 West Main St, Fennville, MI 888-543-4384) √ COVID Safety Plan: 

Yes
South Haven:
Inn at the Park B&B - selected King Suites at this romantic South Haven, MI B&B are highly recommended for honeymoons or anniversary getaways. There's canopy beds, fireplaces, flat screen TVs and large in-suite hot 

tub for two

. 2021 ERV Rating* for South Haven MI Hot Tub Suites: 88% - Very Good (233 Dyckman Ave, South Haven MI 269-639-1776) √ COVID Safety Plan: Yes
Kalamazoo:

Radisson Plaza Hotel Kalamazoo Center - this romantic hotel in Kalamazoo, Western Michigan has Whirlpool

 tub

 suites, and the clean guest rooms feature upgraded beds and linen, with rates that include free breakfast and happy hour. 2021 ERV Rating* for Kalamazoo MI Whirlpool Tub Suites: 84%

 - Very Good. 

(100 W. Michigan Ave, Kalamazoo MI  269-343-3333) √ COVID Safety Plan: Yes
michigan lakefront hot tub suites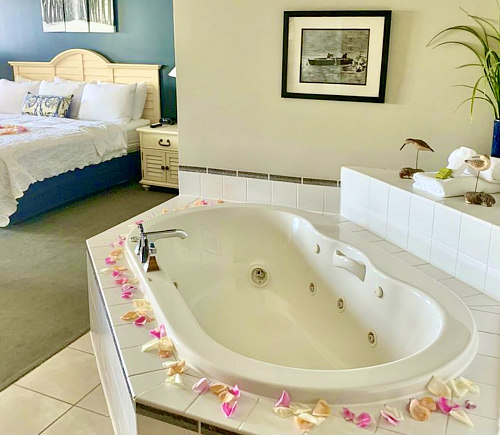 Lakefront Whirlpool Suite at the Bay Pointe Inn
Bay Pointe Inn - luxury lakefront lodge with newly-update Lakeside Deluxe & Ultimate suites outfitted with fireplaces and Whirlpool tubs, located on the shores of Lake Gun in Western Michigan. 2021 ERV Rating* for Luxury Michigan Wilderness Lodges: 84% - Very Good. (11456 Marsh Rd, Shelbyville MI  269-672-8111) √ COVID Safety Plan: Yes
---
Northern Michigan  Suites: Mackinac Island, Mackinaw City, Traverse City
Mackinac Island:
Lilac Tree Suites & Spa - if it's a getaway or anniversary you're celebrating, you won't go wrong with this romantic all-suites hotel located in the heart of Michigan's No.1 destination for romance! Rooms are honeymoon ready with jetted tub

 

suites, plus there's private balconies that have views of Main Street. Nearby you'll find shopping, dining, carriage tours and much more. 2021 ERV Rating* for Hotels with In-Room Spa Tub in Mackinac Island:

 

94%

 - Excellent. 

(7372 Main Street, Mackinac Island, MI  866-847-6575) √ COVID Safety Plan: Yes
Mackinaw City:

Best Western Dockside Waterfront Inn - romantic Mackinaw City waterfront hotel with heart-shaped Whirlpool Tub suites available, plus complimentary hot breakfast, indoor pool and exercise room. 2021 ERV Rating* for Heart-Shaped Tub Suites in Mackinaw City:

 

70% - Good. (505 South Huron Ave, Mackinaw City MI  231-436-5001) √ COVID Safety Plan: Yes
Baymont Inn & Suites - you'll find these jetted tub suites in Mackinaw City, MI nice & comfortable with indoor pool and free hot breakfast. These rooms are also close to shopping and places to eat in near the downtown. 2021 ERV Rating* for Jetted Tub Suites in Mackinaw City MI: 90% - Excellent. (109 S. Nicolet St, Mackinaw City MO  231-436-7737) √ COVID Safety Plan: Yes
Marquette, MI: Country Inn & Suites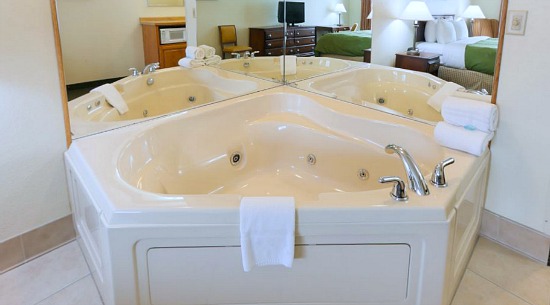 Whirlpool Tub at the Country Inn & Suites, Marquette, MI
Country Inn & Suites Marquette, Michigan - this is the perfect idea for those wanting a romantic hotel room with Whirlpool tub near Pictured Rocks National Lakeshore in Northwest Michigan. This Country Inn has an indoor pool, free hot breakfast as well as coffee and cookies all day long, and romantic King Whirlpool

 Tub 

Suites with a spacious living area to relax. 2021 ERV Rating* for Marquette, MI Whirlpool Tub Suites: 90%

 - Excellent.

(2472 US Highway 41 West, Marquette, MI  800-830-5222) √ COVID Safety Plan: Yes
More Romantic Spa Tub Suites & Weekend Getaways Near Michigan:
Southern Michigan Spa Tub Hotel Rooms
Ann Arbor:
Holiday Inn Hotel & Suites Ann Arbor Univ. Michigan Area is a fine choice for hotel rooms with hot tub in Ann Arbor, MI. They have a full King Hot Tub suite with wet bar, separate living area, second TV, free internet. 2021 ERV Rating* for Ann Arbor MI Hot Tub Suites: 88%

 - Very Good. 

(3155 Boardwalk Dr, Ann Arbor MI 734-213-1900) √ COVID Safety Plan: Yes
Lansing, MI:
*ERV Rating: our unique, non-scientific ratings for romantic accommodation include:
Amenities: including Whirlpool bath or 

JACUZZI

®

Tub

,

scenic view, fireplace, lounge, etc
Location: proximity of hotel to restaurants, pubs, downtown, etc
Clientele: demographic the hotel attracts (couples, families, business travelers, etc)
Popularity: based on social media & crowd-sourced reviews 
Value: product offered compared to room rate 
Please Note: percentage ratings are not absolute but for comparative use only  
top hotels, getaways & packages on ERV
---