Miami
miami hot tub suites - Downtown & south beach hotels with in-room spa tubs
FTC: This page uses affiliate links. More. 

---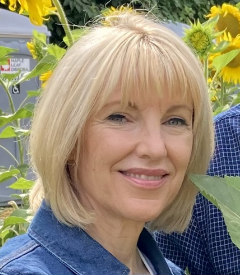 By: Maureen Mattson, ERV Staff Writer - Updated Jul 21, 2022
What better way to enjoy the sun & sand of a Miami-area vacation than a romantic hotel with your own private in-room Whirlpool tub? 

Below you'll find our carefully selected listings of hotels with jetted tubs right there in the room with you, in great spots like downtown Miami and Collins ave in Miami Beach. Prices and availability can fluctuate quickly in this part of the state, so be sure to plan and book well ahead. 

Have an awesome time in South Florida!   
Disclaimer: JACUZZI® is a registered trademark owned by Jacuzzi Inc. The use of the JACUZZI® trademark on this website is for informational purposes only. There is no relationship, connection or affiliation between this website and Jacuzzi Inc. or its related companies. Rates shown are approximate only and subject to change. Hotel rooms, jetted tubs and amenities can change, and may not be exactly as shown, so please contact the hotel or inn before making travel plans.
Miami beach whirlpool suites
hotel victor
King Suite - Hotel Victor ©TripAdvisor
Hotel Victor Miami Spa Tub ©TripAdvisor
Hotel Victor - Adjacent to the Versace Mansion and just steps from beautiful Miami Beach, the Victor was originally opened in 1936. Restored in 2013, it now offers premium amenities that include a spa and poolside deck. King Suites feature infinity edge jetted tubs, ocean or pool views, and private balconies. What Other Guests Liked: Location is in the heart of the Art Deco District, right on Ocean Drive. Pool overlooks the Atlantic Ocean. Worth Knowing: Valet parking is $42/night. 2022 ERV Rating*: 74% - Good. Whirlpool Tub Size: 2 Persons. Whirlpool Suite Price: from $465/night. (1144 Ocean Dr, Miami Beach FL 305-908-1462) √ COVID Safety Plan: Yes 
Fontainebleau Miami beach
Pool at the Fontainebleau, Miami FL
Whirlpool Suite - Fontainebleau, Miami Beach
Fontainebleau Miami - Following a recent $1 billion renovation, this oceanfront hotel in 4 buildings features great restaurants, a huge spa, and extensive pool area. The Sorrento Ocean View Junior Suite includes kitchenette and marble bathroom with Whirlpool tub. The furnished private balcony gives fantastic views of the pool and white sand beach below. What Other Guests Liked: Beautiful grounds, direct beach access, free trolley to Lincoln Rd area stops right outside the hotel. Worth Knowing: Valet parking is $52/night. 2022 ERV Rating*: 80% - Very Good. Whirlpool Tub Size: 1 Person. Whirlpool Suite Prices from $489/night. (4441 Collins Ave, Miami Beach FL 800-548-8886) √ COVID Safety Plan: Yes
marseilles hotel
Marseilles Hotel, Miami South Beach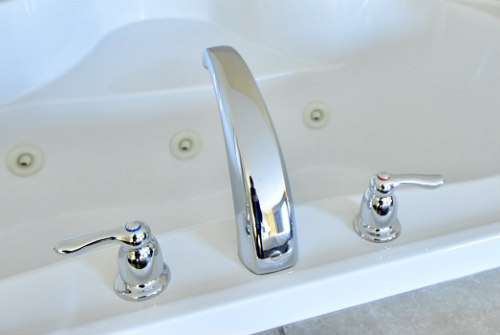 South Beach FL In-Room Spa Tub
Marseilles Hotel

- A tropical oasis for your romantic getaway! Swing in a hammock, swim in the ocean at the hotel's private beach area, or poolside. The hot tub suites have lavish bathrooms and plenty of natural light. What Other Guests Liked: Located in Miami Beach's scenic art deco district, and steps from great shopping and dining. Worth Knowing: $35/day Resort fee and $31/day self-parking fee. 2022 ERV Rating*: 70% - Good. Whirlpool Tub Size: 2 Persons. Whirlpool Suite Price from $305/night. (1741 Collins Ave, Miami Beach FL 305-538-5711) 
---
Miami hot tub suites - downtown
hampton Inn & Suites Miami Brickell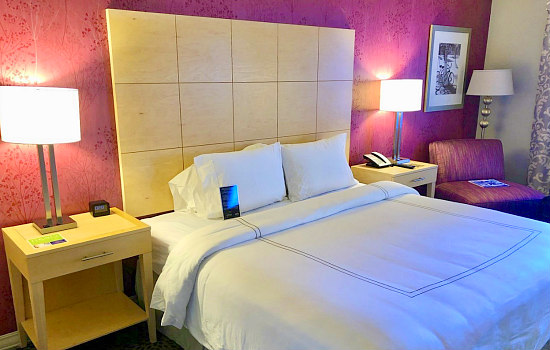 Hampton Inn Miami Brickell Downtown
Hampton Downtown Miami Whirlpool Suite
Hampton Inn & Suites Miami Brickell Downtown

- This top-rated Miami hotel has a parking garage, rooftop pool and fitness centre. Wi-Fi and hot breakfast are included. The King Studio Suite with Whirlpool tops off your romantic stay, and also has a mini fridge and microwave. What Other Guests Liked: An easy walk to entertainment, shops and restaurants, and very close to MetroMover and the free Miami Trolley. Worth Knowing: Parking is approximately $28/night. It's a 30-minute drive to the beach. 2022 ERV Rating*: 94% - Excellent. Whirlpool Tub Size: 2 Persons. Whirlpool Suite Price: from $419/night. (50 SW 12th Street, Miami FL 305-377-9400) √ COVID Safety Plan: Yes
JW Marriott Marquis Miami Whirlpool Suites
JW Marriott Marquis ©TripAdvisor
Miami Marriott Jetted Tub ©TripAdvisor
JW Marriott Marquis Miami

- With 313 guest rooms, including 56 suites, the 41-story Marriott is right in Miami's epicentre, and only a short drive from South Beach. For the romantic in-room Whirlpool tub experience, choose from the Presidential Suite, 1 Bedroom Larger Suite, or Bay Suite. What Other Guests Liked: stainless steel Sky Pool and onsite spa. Recreation area includes golf analyzer, indoor basketball court, and virtual bowling. Worth Knowing: Resort fees apply; Parking fee is $55/night 2022 ERV Rating*: 92% - Excellent. Whirlpool Tub Size: 2 Persons. Whirlpool Suite Prices 

from

$664/night. (255 Biscayne Boulevard Way, Miami FL 305-421-8600) √ COVID Safety Plan: Yes
Hotel Beaux Arts Miami
Hotel Beaux Arts Bay View Suite ©TripAdvisor
Hotel Beaux Arts Spa Tub Suite ©TripAdvisor
Hotel Beaux Arts Miami

- Located on the 38th, 39th and 40th floors of the same glass skyscraper that houses JW Marriott marquis Miami (above), this 44-guest room hotel features an iPad in each room, allowing guests access to over 20 hotel services. The Picasso Suite here has an in-room jetted tub and wonderful views of the Bay. What Other Guests Liked: 

in-room iLLY Espresso machines with complimentary espresso, lavish bedding and top of the line entertainment systems. 

Worth Knowing: 

Parking is $57/night and there is a $25/night Amenity Fee 2022.

 2022 ERV Rating*: 88%

 - Very Good. 

Whirlpool Tub Size: 

1 Person. Whirlpool Suite Price 

from $552/night

. 

(255 Biscayne Boulevard Way, Miami FL 305-421-8700) √ COVID Safety Plan: 

Yes
more florida spa tub suites on ERV:
---
Hot tub HOtel Suites Near Miami Airport
EB Hotel - JACUZZI® Tubs near MIA Airport
EB Hotel Miami Airport

- EB is a brand new 4-star hotel just a few minutes from Miami International Airport. The Master Suite is perfect for a special romantic occasion, and features a living room, dining area, kitchenette, balcony, separate bedroom, and large outdoor terrace. But the marble bathroom is really where it's at: bidet, JACUZZI® tub, shower and dual shower heads! What Other Guests Liked: Spacious outdoor pool, gym, full-service lobby bar, and onsite restaurant. Worth Knowing: Located close to the airport so expect some noise. Rooms are soundproofed, however, so it's minimal. 2022 ERV Rating*: 96% - Excellent. Whirlpool Tub Size: 1 Person. Whirlpool Suite Price from $594/night. (4299 NW 36th St, Miami Springs FL 305-324-6835) √ COVID Safety Plan: Yes
DoubleTree by Hilton Hotel Miami Airport & Convention Center

- With easy highway access, complimentary WiFi and airport transportation, five dining options, a fitness facility and outdoor pool, the Double Tree by Hilton Hotel Miami Airport has you covered. Their Whirlpool Suite has a balcony, cozy robes, and includes use of the Executive Lounge. 

2021 ERV Rating*: 68%

- Fair.

(711 NW 72nd Ave, Miami FL 305-261-3800) √ COVID Safety Plan: 

Yes
---
Key Biscayne Spa Tub suites
Ritz Carlton Key Biscayne ©TripAdvisor
Ritz Carlton Spa Tub Suite ©TripAdvisor
Ritz Carlton Key Biscayne

- Wow! A tropical oasis just a few minute's drive from downtown Miami. The One bedroom Residential Suites in this luxury hotel feature romantic Whirlpool tubs and great views from the balcony. And oh, those white sand beaches… What Other Guests Liked: Located on the coast of a five-mile barrier island. Oceanfront dining, spa and fitness centre. Worth Knowing: Valet parking only, cost is $45/night. Resort fee of $40/night. 2022 ERV Rating*: 80% - Very Good. Whirlpool Tub Size: 1 Person. Whirlpool Suite Prices: from $929/night. (455 Grand Bay Dr, Key Biscayne FL 305-365-4500) √ COVID Safety Plan: Yes
---
Jetted tub suites in Miami-kendall area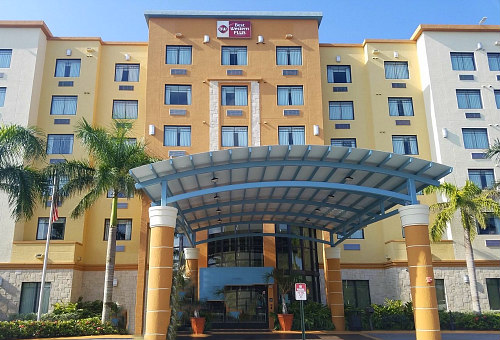 Best Western Plus Miami Executive Airport
Best Western Plus Miami Executive Airport

- The King Bed Jetted Tub Suite is great value, and comes with a microwave and refrigerator as well as a full breakfast. What Other Guests Liked: Easy access to the main highways, beaches and attractions in the Kendall and Miami area. Outdoor pool, fitness centre and onsite restaurant. Free parking. Worth Knowing: Some complaints of noisy or inefficient air conditioners. 2022 ERV Rating*: 90% - Excellent. Whirlpool Tub Size: 1 Person. Whirlpool Suite Price from $122/night. (13700 SW 139th Ct, Kendall FL 305-969-1600) √ COVID Safety Plan: Yes
comfort suites miami-Kendall
Comfort Suites King 1 Bedroom ©TripAdvisor
JACUZZI® Tub, Comfort Suites ©TripAdvisor
Comfort Suites Miami Kendall - Explore the Miami area and make this your home base. King 1 Bedroom Suites include a 2-person JACUZZI® Tub plus microwave, refrigerator and coffee maker. What Other Guests Liked: Hot breakfast, weekday newspaper, high speed Wi-Fi, and parking are complimentary. Use the heated outdoor pool and fitness area or relax on the deck. Worth Knowing: Housekeeping service available on request only. 2022 ERV Rating*: 88% - Very Good. Whirlpool Tub Size: 2 Persons. Whirlpool Suite Price from $161/night. (3901 SW 117th Ave, Miami FL 305-220-3901) √ COVID Safety Plan: Yes
Holiday Inn Express Hotel & Suites Miami Kendall

- Newly renovated, this Holiday Inn Express offers free shuttle service within a 5 mile radius. The King Whirlpool Suite features a a spacious jetted tub, granite countertops and a separate glass shower. What Other Guests Liked: Free Wi-Fi, fitness room and breakfast bar. There's an outdoor pool as well. Worth Knowing: Towels are not the highest quality. 2022 ERV Rating*: 84% - Very Good. Whirlpool Tub Size: 2 Persons. Whirlpool Suite Price from $137/night. (13475 SW 131st St, Kendall FL 786-837-2100) √ COVID Safety Plan: Yes
Best Western Plus Kendall Hotel & Suites

- The Whirlpool Suite includes living room, sofa bed, kitchenette, full breakfast and high speed internet access. This hotel offers free parking, a fitness centre, and outdoor pool. What Other Guests Liked: Eco-friendly, great central location. Worth Knowing: Furniture could use some updating. 2022 ERV Rating*: 90% - Excellent. Whirlpool Tub Size: N/A. Whirlpool Suite Price from $202/night. (8560 SW 124th Ave, Kendall FL 305-271-4848) √ COVID Safety Plan: Yes
*ERV Rating: our unique, non-scientific ratings for romantic accommodation include:
Amenities: including Whirlpool bath or 

JACUZZI

®

Tub

,

scenic view, fireplace, lounge, etc
Location: proximity of hotel to restaurants, pubs, downtown, etc
Clientele: demographic the hotel attracts (couples, families, business travelers, etc)
Popularity: based on social media & crowd-sourced reviews 
Value: product offered compared to room rate 
Please Note: percentage ratings are not absolute but for comparative use only  
top hotels, getaways & packages on ERV
---