Near Riverside CA
hotel Hot Tub Suites near Riverside ca and the inland empire
FTC: This page uses affiliate links. More. 

---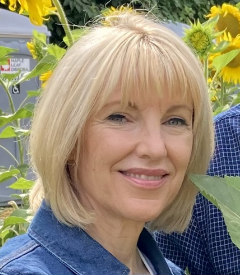 By: Maureen Mattson, Asst ERV Editor - Updated Aug 7, 2022
Welcome to our guide to hotel Whirlpool suites in & near Riverside CA, including the Inland Empire cities of Ontario, San Bernardino, Redlands, Fontana and more. 
Enjoy a Hot Tub Suite Near Riverside CA, Like this Hilton Hotel in Ontario CA
With the hotels and inns we've found with in-room jetted tubs, you'll be enjoying Southern California's finest beaches, vineyards and mountains by day, and relaxing hot tub soaks in the evening... 

Disclaimer: JACUZZI® is a registered trademark owned by Jacuzzi Inc. The use of the JACUZZI® trademark on this website is for informational purposes only. There is no relationship, connection or affiliation between this website and Jacuzzi Inc. or its related companies. Rates shown are approximate only and subject to change. Hotel rooms, jetted tubs and amenities can change, and may not be exactly as shown, so please contact the hotel or inn before making travel plans.
Riverside CA Hot Tub Suites
dynasty suites hotel
Dynasty Suites Hotel in Riverside, CA has JACUZZI® Tub Suites
Dynasty Suites Hotel 

- 

Close to Historic Downtown Riverside, Dynasty Suites offers free Wi-Fi and parking and all rooms include microwaves, refrigerators and complimentary amenity baskets. Tea, hot chocolate and coffee are served free of charge in the lobby. A heart-shaped 2-person JACUZZI® Tub is featured in the spacious King Room with Spa Bath, and the king-sized sleigh bed makes things even more romantic. 2022 ERV Rating*: 62% - Fair. JACUZZI® Tub Size: 2 persons. Prices from $190/night. (3735 Iowa Ave, Riverside CA 951-369-8200)
---
Ontario Ca In-Room Whirlpool tubs
Hilton Garden inn ontario / rancho cucamonga ca
Hilton Garden Inn Ontario/Ranch Cucamonga
Whirlpool Suite - Hilton Garden Inn Ontario CA
Hilton Garden Inn Ontario/Rancho Cucamonga

- Amenities here include: Free Wi-Fi and parking, onsite laundry facilities, indoor heated pool, fitness centre onsite restaurant that serves breakfast daily, and evening room service. Conveniently located near the Ontario International Airport, and walking distance to Ontario Mills Mall, one of the largest shopping centres in the Inland Empire. Toyota Arena and several restaurants are also within walking distance of the hotel. Deluxe suites feature jetted tubs, hydromassage shower heads, and designer toiletries. 2022 ERV Rating*: 86% - Very Good. Whirlpool Tub Size: 1 Person. Prices from $212/night. (11481 Mission Vista Dr, Rancho Cucamonga CA 909-481-1800)
Video: Hiton Garden Inn Whirlpool Suite
azure hotel & Suites ontario
Azure Hotel & Suites in Ontario, CA
Azure Hotel & Suites Ontario Trademark Collection

 - Many of the guest rooms open onto a beautiful courtyard, and all rooms come with refrigerators, coffee makers and free Wi-Fi. A full breakfast is complimentary, and there is an onsite restaurant as well. It's located less than a mile from the LA/Ontario International Airport and within walking distance of the Ontario Convention Center. The 512-square foot Deluxe Room with King Bed has a jetted tub, and also features mini-fridge, wet bar, microwave, and coffee/tea maker. 2022 ERV Rating*: 84% - Very Good. Jetted Tub Size: 2 persons. Prices from $130/night. (1945 E Holt Blvd, Ontario CA 909-284-8670)
best western Inn heritage Inn
Best Western Plus Heritage Inn Ranch Cucamonga/Ontario
Best Western Plus Heritage Inn Rancho Cucamonga/Ontario - The tall building ensures you get the best mountain views around, and since this area is home to historic Route 66, there are plenty of things to see and do. Complimentary breakfast, parking, Wi-Fi, and shuttle are great perks here. Each room has a microwave, coffee/tea maker and refrigerator, and there is also a fitness room for guests. Those wanting an in-room hot tub can book the suite with king bed, sofa bed and jetted tub. 2022 ERV Rating*: 88% - Very Good. Hot Tub Size: N/A. Prices from $183/night. (8179 Spruce Ave, Rancho Cucamonga CA 909-466-1111)
doubletree by hilton ontario airport
The DoubleTree Hilton has Hot Tub Suites in Ontario, CA
DoubleTree by Hilton Hotel Ontario Airport - A resort-like property just off I-10, and 3 minutes from Ontario International Airport. Enjoy a free shuttle to the airport and Ontario Mills Mall plus that warm DoubleTree cookie on arrival! Heated outdoor pool and fitness centre are also available. When booking, look for the King Suite with Spa Bath and it's separate bedroom and living room, wet bar, outdoor patio with mountain views, and jetted spa tub. 2022 ERV Rating*: 72% - Good. Spa Tub Size: 1 person. Prices from $315/night. (222 North Vineyard Avenue, Ontario CA 909-937-0900) 
america's best value inn & suites ontario airport
Jetted Tub Suite - Americas Best Value Inn & Suites, Ontario CA
Americas Best Value Inn & Suites Ontario - Located 3 miles south of Ontario Airport, this is a great choice for your visit to California's Inland Empire. Each room offers 65 cable channels with ESPN and HBO, as well as mini refrigerators and microwaves. There's an outdoor pool, 24-hour front desk, and complimentary breakfast. Upgrade to a suite with king bed, sofa and jetted tub for a more romantic stay. 2022 ERV Rating*: 72% - Good. Jetted Tub Size: 2 persons. Prices from $200/night. (2425 S Archibald Ave, Ontario CA 909-923-2728)
more california jetted tub fun...
---
san bernadino spa tub suites
hilton garden inn san bernardino
Hilton Garden Inn Hot Tub Suite Hotel in San Bernardino, CA
Hilton Garden Inn San Bernardino - Beautiful mountain views are the norm at this Hilton Garden Inn just off the 10 Freeway in San Bernardino. It's situated just one block from the run of restaurants and shops known as "Hospitality Lane," and only 3 miles from downtown. There is an onsite restaurant, and San Bernardino airport is only 5 miles from the door. Amenities here include complimentary wireless internet, fitness centre, and outdoor pool. The King Whirlpool Suite includes a spacious in-room hot tub and 32-inch HDTV. 2022 ERV Rating*: 86% - Very Good. Whirlpool Tub Size: 2 persons. Prices from $164/night. (1755 S Waterman Ave, San Bernardino CA 909-806-4040) 
---
colton, ca
BW PLUS arrowhead hotel
Best Western Plus Arrowhead Hotel

- Each room offers a microwave, refrigerator, free Wi-Fi and satellite channels. Breakfast, parking, and coffee/tea are complimentary, and there is a heated outdoor pool. It's all just a few miles from several local attractions and outdoor adventures, and only an hour away from Disneyland! Select Whirlpool Suites with cozy king-sized beds are available for you romantic travellers. 2022 ERV Rating*: 92% - Excellent. Whirlpool Tub Size: N/A. Prices from $159/night. (250 N 9th St, Colton CA 909-370-2424)
---
jetted tub hotel rooms in redlands, ca
america's best value inn redlands ca
Americas Best Value Inn Redlands San Bernardino

- This 2-storey property has 30 guests rooms, all equipped with free Wi-Fi, small fridge, and satellite TV. Breakfast and parking are  included in your stay, and the front desk is open 24-hours for your convenience. Some Queen bed guest rooms feature jetted tubs to enhance your stay. The town of Redlands is known for its Victorian architecture, orange groves, Market Night and lovely tree-lined streets. Enjoy your romantic escape in this part of the Inland Empire! 2022 ERV Rating*: 76% - Good. Jetted Tub Size: 2 persons. Prices from $130/night. (1151 Arizona St, Redlands CA 909-798-2432)
dynasty suites - redlands CA Honeymoon suite
Heart-Shaped Jetted Tub Suite at Dynasty Suites Redlands
Dynasty Suites Redlands - Catch some sun on the terrace, go online with free wireless internet, and take a dip in the pool or use the saunas at this hotel just a mile or so from Redlands city centre. Breakfast and parking are free, and guest laundry facilities are available. Their romantic Honeymoon Suite features a heart-shaped hot tub, king-sized bed with mirrored canopy and a fireplace. Fridge, microwave and tea/coffee maker are also provided. 2022 ERV Rating*: 80% - Very Good. Hot Tub Size: 2 persons. Prices from $164/night. (1235 W Colton Ave Interstate 10 and Hwy 30, Redlands CA 909-793-6648)
comfort suites redlands
Comfort Suites Redlands King Whirlpool Suite
Comfort Suites Redlands

- This is a smoke-free hotel with complimentary breakfast and free Wi-Fi. It's located minutes from shopping opportunities and is also close to several outdoor attractions. Large rooms feature 42-inch TVs, microwaves, refrigerators and coffee maker, and select suites feature king beds and Whirlpool tubs. There's a fitness centre and indoor heated pool. Parking is free. 2022 ERV Rating*: 90% - Excellent. Whirlpool Tub Size: 2 persons. Prices from $192/night. (1230 W Colton Ave, Redlands CA 909-335-9988)
---
fontana ca jetted tub hotel rooms
comfort inn fontana
Comfort Inn Fontana Whirlpool Tub for 2
Comfort Inn Fontana

- Select suites here are larger and provide 2-person Whirlpool tubs and comfortable king-sized beds. Plus all rooms feature refrigerators, microwaves, and free Wi-Fi. There's also a convenient 24-hour front desk, shops and a currency exchange. Parking and breakfast are free, and guests can use the indoor pool and gym for a bit of exercise. The property is nicely landscaped and set just off I-15, only a few miles from several attractions and close to many popular restaurants. 2022 ERV Rating*: 66% - Fair. Spa Tub Size: 2 persons. Prices from $162/night. (13500 Baseline Ave, Fontana CA 909-463-5900)
Hilton Garden Inn Fontana

- A pool, fitness centre, and patio area enhance your stay at this Hilton Garden Inn located across the street from a shopping mall. Relax with a drink and some snacks at the bar, or have a meal at the restaurant. Rooms offer iPod docking stations and safes, as well as mini fridges, microwaves and tea/coffee makers. Wi-Fi and weekday newspapers are free. The King Bed Suite with Jetted tub features a 2-person corner whirlpool. Enjoy! 2022 ERV Rating: 84% - Very Good. Whirlpool Tub Size: 2 Persons. Prices from $217/night. (10543 Sierra Ave, Fontana CA 909-822-7300) 
corona, ca
Holiday Inn Express & Suites Corona

- 

Certain king suites have jetted tubs, microwaves, coffee makers, and fridges at this smoke-free hotel. It's located 17 miles from Ontario Airport, and close to golf courses, Glen Ivy Hot Springs and many other California attractions. Upgraded amenities include an outdoor pool, fitness center and free Wi-Fi throughout the hotel. You get complimentary cookies and free breakfast buffet too! 2022 ERV Rating*: 78% - Good. Whirlpool Tub Size: 2 Persons. Rates from $165/night. (1550 Circle City Dr, Corona CA 951-479-4000)
Lake Elsninore
Best Western Plus Lake Elsinore Inn & Suites

- Experience Lake Elsinore's most well known attractions when you stay at this Best Western just 3 km from historic downtown Lake Elsinore. Amenities include free WiFi 24-hour front desk, sun terrace and daily newspaper. Breakfast and parking are complimentary and rooms include refrigerators. Be sure to book the suite with JACUZZI® Tub and king-sized bed to take it over the top! 2022 ERV Rating*: 74% - Good. JACUZZI® Tub Size: 2 persons. Prices from $128/night. (531781 Casino Dr, Lake Elsinore CA 951-674-3131)
---
temecula hotel whirlpool suites
hampton Inn & Suites Temecula
Hampton Inn Temecula CA ©TripAdvisor
Hampton Inn 2-Person Spa Tub ©TripAdvisor
Hampton Inn & Suites Temecula

- You will love being within 6 miles of the famous California Wine Country and walking distance to Old Town Temecula. Breakfast and Wi-Fi are on them, and all rooms include microwaves and mini refrigerators. Spacious Studio suites include either a Whirlpool or fireplace to make things a little more romantic. You can also take advantage of the fitness centre and outdoor pool during your stay. 2022 ERV Rating*: 92% - Excellent. Whirlpool Tub Size: 2 Persons. Prices from $171/night. (28190 Jefferson Avenue, Temecula CA 951-506-2331)
inn at churon winery spa tub suites
Inn at Churon Winery Whirlpool Suite
Inn at Churon Winery

- There's no resort fee here at this luxurious 24-suite inn. All studies have panoramic views, private terraces or balconies, gas fireplaces, and ahhhh….marble 2-person spa tubs. A complimentary gourmet breakfast and afternoon wine hour are included, and Wi-Fi and parking are free. Make your way up to the spectacular Chateau to experience the wine tasting bar, explore the grounds or book an early morning hot air balloon ride over the vineyard! ERV 2022 Rating*: 66% - Fair. Spa Tub Size: 2 Persons. Prices from $225/night. (33233 Rancho California Rd, Temecula CA 951-694-9070)
victorville, ca jetted tub suites
Hilton Garden Inn Spa Tub Suite Hotel in Victorville, CA
Hilton Garden Inn Victorville

- There's lots to keep you entertained near the Hilton Garden Inn at Victorville: Scandia Fun Center, Mall of Victor Valley, the Route 66 Museum and Hesperia Zoo are all within 9 miles. Enjoy the pool, restaurant and convenience market onsite if you want a day close to home. In either case, you'll want the suite with king bed and large corner Whirlpool tub. It also features a sitting area, 42-inch plasma TV, microwave, refrigerator, and complimentary Wi-Fi. 2022 ERV Rating*: 80% - Very Good. Whirlpool Tub Size: 2 Persons. Prices from $206/night. (12603 Mariposa Road, Victorville CA 760-952-1200) 
cabazon, ca spa tub getaways
Morongo Resort has Jetted Spa Tub Suites in Cabazon, CA
Morongo Resort

- Come for the outlet shopping, but stay for the full resort experience at Morongo Resort & Spa, complete with 9 restaurants. Check into one of their Canyon View Suites with King bed, and enjoy the free Wi-Fi, 4K TV with streaming, luxury bath amenities, and oversized jetted tub. The resort also offers their Oasis Pool and a steady selection of live music and entertainment. 2022 ERV Rating*: 70% - Good. Whirlpool Tub Size: N/A. Jetted Tub Suite Prices from $249 /night. (49500 Seminole Dr, Cabazon CA 951-849-3080) 
*ERV Rating: our unique, non-scientific ratings for romantic accommodation include:
Amenities: including Whirlpool bath or 

JACUZZI

®

Tub

,

scenic view, fireplace, lounge, etc
Location: proximity of hotel to restaurants, pubs, downtown, etc
Clientele: demographic the hotel attracts (couples, families, business travelers, etc)
Popularity: based on social media & crowd-sourced reviews 
Value: product offered compared to room rate 
Please Note: percentage ratings are not absolute but for comparative use only  
top hotels, getaways & packages on ERV
---