Denver, CO
A Fun Romantic Getaway in Denver
FTC: This page uses affiliate links. More. 

---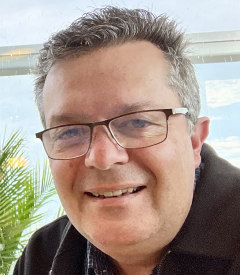 By: Greg Mattson, ERV Editor - Updated: Oct 19, 2022   

Some guides describe Denver as not a particularly romantic destination. Don't believe that! We found some ideal hotels, inns and places for 2 here on a weekend escape, and with just a little bit of planning, your getaway or honeymoon in Denver can be a trip you'll truly treasure.   
Downtown Denver on a Brilliant Autumn Day
Best Time of Year to Visit Denver, CO: unless you're coming to ski and enjoy winter, the best time for a vacation in Denver would have to be the shoulder seasons of late April to mid June, and again in September and October.
---
Romantic Denver Hotels
kimpton Hotel Born
Kimpton Hotel Born, Denver
Room at the Hotel Born
Kimpton Hotel Born

- Rooms and suites in this hip Union Station (LoDo) hotel feature local art, deep soaking tubs and lots of sunlight from floor to ceiling windows. Check out 2 on-site restaurants as well as their complimentary evening wine hour. What Other Guests Liked: Spacious and comfortable rooms...Whole Foods 1 block away. 2022 ERV Rating*: 88% - Very Good. (1600 Wewatta St, Denver CO 303-323-0024) 
Hotel Monaco Denver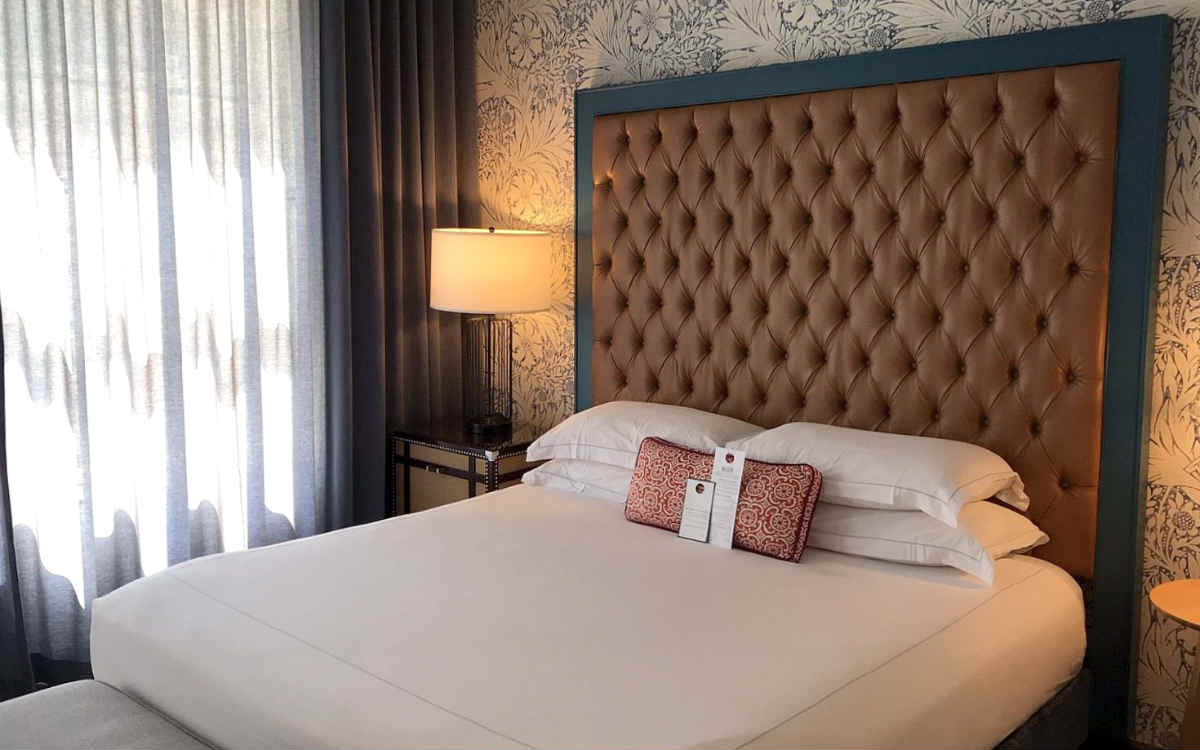 Hotel Monaco in Downtown Denver
Hotel Monaco Denver - Think romantic getaway in Denver and Kimpton Hotels quickly comes to mind. Besides the leopard-skin robes and luxury bath amenities, they can even provide you with a goldfish for your stay! (don't worry, they feed and look after it). What Other Guests Liked: Evening wine hour...the in-house Italian restaurant...cleanliness, quiet, friendly staff. 2022 ERV Rating*: 86%

 - Very Good

(1717 Champa St, Denver, CO  800-990-1303)
hotel clio Cherry Creek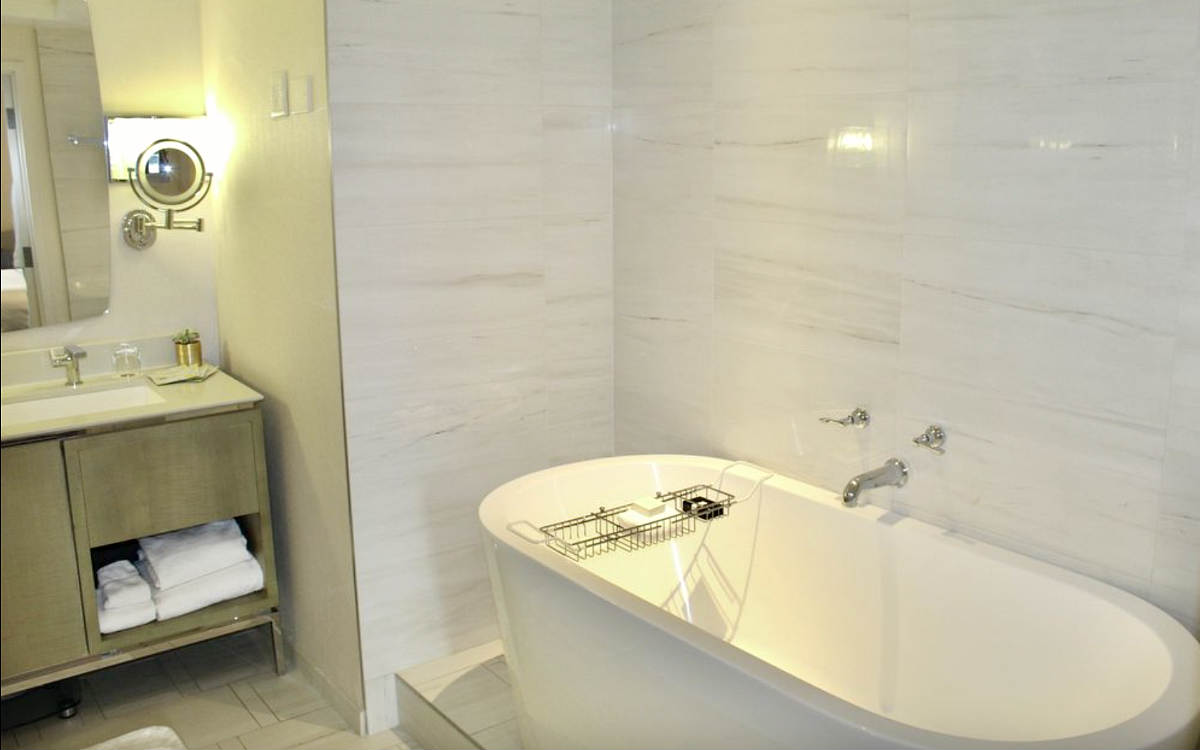 Hotel Clio Denver Cherry Creek
Hotel Clio Denver Cherry Creek - Romantic high-rise in the heart of Cherry Creek, one of Denver's most attractive neighborhoods. Walk to dining and shops, and don't miss the daily complimentary espresso and afternoon refreshments. What Other Guests Liked: Views overlooking the Mountains...walk to the Botanic Gardens. 2022 ERV Rating*: 80% - Very Good. (150 Clayton Lane, Denver CO 855-297-1426)
Hotel Teatro
Corner King Room at Hotel Teatro, Denver CO ©TripAdvisor
Hotel Teatro - With oversize soaker tubs and rain shower heads, plus 24 hour room service, the Teatro certainly ranks as one of Denver's most luxurious honeymoon hotels. They also have a very cool "Craft Brewery by Bike" package their concierge will set up for you, including two of the hotel's own vintage bikes. What Other Guests Liked: Modern design...charming rooms...great staff. 2022 ERV Rating* for Couples: 88% - Very Good (1100 14 St, Denver, CO  888-727-1200)
More Romantic Colorado:
Romantic Colorado Getaways

-

our report on the best places for couples vacations in Colorado, with ideas and tips on romantic resorts, destinations and things to do.
Denver honeymoon B&B's
queen anne B&B
Queen Anne B&B ©TripAdvisor
Queen Anne B&B

- Super-romantic inn from the late 1800's in the heart of downtown Denver. Selected suites have their own fireplace, Whirlpool tub, and four-poster bed. What Other Guests Liked: Great Location...Delicious cook to order breakfasts made from local vendors...Evening Wine & Cheese Hour. 2022 ERV Rating*: 94% - Excellent. (2147-51 Tremont Pl, Denver CO  303-296-6666)
Capitol Hill Mansion
Capitol Hill Mansion Gourmet Breakfast
Capitol Hill Mansion Bed and Breakfast Inn – This historic Denver B&B with views of the city and Rocky Mountains, plus gourmet breakfasts in the morning and a hosted wine reception each evening. What Other Guests Liked: Gas fireplaces...Whirlpool Tubs...Close to Downtown...Superbly delicious breakfasts. 2022 ERV Rating*: 96% - Excellent. (1207 Pennsylvania St, Denver, CO  800-839-9329)
Romantic Hotel Packages in Denver
Hotel Monaco Denver Romance Packages – officially there's 1, but this Kimpton Hotel actually has several combos for a special anniversary or honeymoon getaway in Denver. They include all sorts of treats like a romantic turn down service with chocolates and rose petals, sparkling wine, tickets to the Botanic Gardens, local brewery walking maps and much more. 
Video from visitdenver.com
One of our Favorite Short Videos (90 secs) Highlighting Denver
7 Romantic Spots in Denver
1. Confluence Park – this is a very attractive spot right next to the downtown, and the combination of green grass, the rushing river and the city skyline makes Confluence Park a rather special place. There's a number of nice trails, but the best part is just wandering around and soaking up the atmosphere. For a nice little break, hop across the street to Ink, one of the better Denver coffee shops (1590 Little Raven St). 
2. Explore Denver's Highlands Neighborhood – if you find the downtown just a little too busy, escape to this fun area of town which also has it's share of Denver's romantic places to eat.  We spent a great afternoon here, including lunch at Linger (2013 W 30 Ave) and a couple of cones to go just below at Little Man Ice Cream (2620 16th St). A short walk over top of noisy Interstate 25 (don't worry, there's a pedestrian bridge) brings you to colorful Platte Street, with it's handful of specialty shops and wine bar happy hours, like the one at Eat + Drink (1541 Platte St).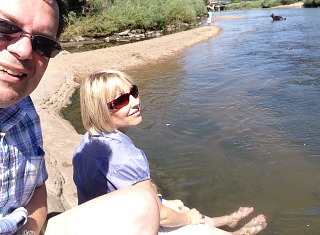 Relaxing by the South Platte River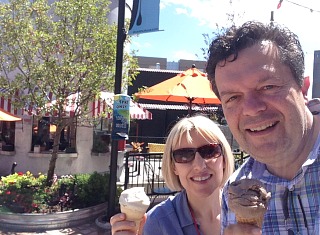 Trying out the Flavors at Little Man Ice Cream
3. South Platte River Trail – while it's a nice walkway for cycling or strolls, we loved the opportunity to just relax on the rocks and dip our feet in the River on a hot September afternoon.
4. Couple of Cocktails Please – two spots stand out as Denver's most romantic lounges, the first being the incredible art deco Cruise Room (1659 Wazee St). Or if the Mile High City is just not high enough for you, hop on the elevator at the Hyatt Regency and don't get off till you arrive at the 27th floor and the Peaks Lounge (650 15th St). Sure, you'll be paying for the view, but oh, what a view! 
5. 16th Street Mall – the pedestrians only mall is the hub of downtown Denver, and you could easily plan a romantic night out here with dinner followed by a horse and carriage ride. (www.irishrosecarriages.com for more info)
6. Elitch Gardens Big Wheel – old-fashioned Ferris wheels are very romantic, and Elitch Gardens has a good one. Over 100 ft tall, with nice views of the city and the Rockies. Since you've paid and you're already in the park, try the Observation Tower too. (2000 Elitch Circle, Denver, CO)
7. Delicious Denver Food Tours - not just one, but a wide variety of escorted tours based on themes like Rino Food Tour, Cocktail Tasting, Wine Walks, and more. Outings are scheduled between throughout the week, fitting the itinerary of your romantic getaway in Denver on a weekend. (www.deliciousdenverfoodtours.com)
Romantic Places to Eat in Denver
Fruition - new American Farm-to-Table menu getting rave reviews. (1313 E 6th Ave, Denver CO  303-831-1962) 
Rioja - upscale Mediterranean dining in Lower Downtown. (1431 Larimer St, Denver CO  303-820-2282) 
Vesta Dipping Grill - innovative international dishes and dipping sauces. (1822 Blake St, Denver CO  303-296-1970)
Beatrice & Woodsley - tree house-esque decor with soft lights and "Rustic American" cuisine. (38 S Broadway, Denver CO  303-777-3505)
*ERV Rating: our unique, non-scientific ratings for romantic accommodation include:
Amenities: including Whirlpool bath or 

JACUZZI

®

Tub

,

scenic view, fireplace, lounge, etc
Location: proximity of hotel to restaurants, pubs, downtown, etc
Clientele: demographic the hotel attracts (couples, families, business travelers, etc)
Popularity: based on social media & crowd-sourced reviews 
Value: product offered compared to room rate 
Please Note: percentage ratings are not absolute but for comparative use only  
top hotels, getaways & packages on ERV
---