Romantic Holidays: A Month-by-Month Guide to Warm Spots & Destinations for 2023-24
Holidays by the Month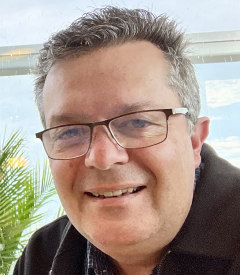 By: Greg Mattson, ERV Editor - Updated: Aug 13, 2023  

FTC: This page uses affiliate links. More. 

Have you got time off together in January? Need ideas for that romantic getaway in May? Know your month but not your destination?


Warm Romantic Holidays by the Pool at the Marriott Shadow Ridge Resort, Palm Desert, California
We've collected a list of some of the best vacation spots for winter, spring, summer and fall...because knowing when to go is just as important as knowing where to go! Just pick the month you would like to get away, and you'll find a listing of different romantic vacation destinations particularly good for travel to that month.

Each page includes:

What to expect for weather at various places and holiday resorts
What the travel season is (high or low) and what the crowds

are usually like

When you can expect to find the cheapest deals
Best Romantic Holidays for Winter 2023-24
Christmas & New Years 2023-24 Travel Rush - Dates to Avoid: Expect things to get quite busy around Friday, December 15, 2023, and stay that way until Christmas Day. So for this time period (and especially the period from Dec 21 to 24), expect to see airports very crowded. You should also brace for flight delays at most airports, but especially in hubs like Chicago, NYC, Charlotte NC, Miami, Dallas, Houston, Denver, Los Angeles and San Francisco.
For New Years, expect heavier travel loads from Monday January 1 to Wednesday January 3. After that, things will rapidly return to normal, which is why many couples will plan and book their 2023-24 winter getaways between Dec 1 to 15 and anytime after January 3, 2024. 
Caribbean Resorts - 50% Off Puerto Rico, Aruba, Grand Cayman
November 2023
Late Autumn usually brings wet weather and cool temperatures to most of the northern part of the country, but we did our research and can recommend these destinations in the U.S. for warmth and good beaches. Plus, see areas still peak for romantic foliage tours, and the best place to visit in Canada in November.   
December 2023 
Winter arrives in North America, and you can either escape it with one of our suggestions for hot December beach destinations, or embrace it with a romantic winter holiday in the snow at one of our top 5 best ski resorts for couples. 
January 2024 
If warm weather is your quest, we've got some opportunities here, including 2 very exotic January vacation spots. You'll find out more on temperatures in some of the best beach vacation destinations in Mexico, and a city in Texas which has very comfortable January weather for exploring all of it's quirky and romantic spots.     
February 2024
Lots of romantic travel ideas for the month which includes Valentines day. See our video embedded here, "Top 10 Best February Vacation Spots". We look at the best places to travel in February for hot beaches in the Caribbean and mild weather in the U.S. We've also got a fun suggestion for a great couples getaway in the snow to a cozy and romantic winter carnival just north of the border in Canada.
Romantic Getaway in February on the Beach in the Dominican Republic
Mexico All-Inclusives: Best Deals for Winter / Spring 2021
Spring Getaways for 2024
Spring Break Alert: The actual dates of Spring Break 2024 vary from state to state, but for travel purposes, anytime from about March 4 to March 29, 2024 can see heavy travel and sold-out hotels in many places.
The following are destinations that get loads of Spring Break visitors, so if you want to steer clear of parties and crowds, you might want to avoid these places in March and visit another time of the year:
USA: South Padre Island, Texas, Panama City Beach, Florida.
Caribbean: Nassau & Freeport, Bahamas, Cancun & Puerto Vallarta, Mexico, Punta Cana, Dominican Republic.
March 2024 
Thinking about where to vacation in March? Our suggestions will keep you away from all the spring break crowds and help you relax in a warm, sunny destination. Included is our video "Top 10 Best March Vacation Destinations". 
April 2024
Spring is a terrific time in many places for couples to get away - check out these tips for romantic April destinations and places to honeymoon. You'll find good reasons why this is a good month to travel to Florida and Hawaii, and why we absolutely love the South Island of New Zealand in April.  
May 2024
For suggestions on destinations and holidays in May, we've come up with a cruise, a European getaway and a city in Canada ideal for a late spring visit. Plus, romantic golf getaways and an affordable beach getaway in the Southwest.
Romantic Summer 2024 Getaways
June 2024
Our ideas for romantic summer destinations and cheap holidays in June include Prague, Canada and some hot weather spots in the American Southwest like Arizona and Las Vegas where you can getaway for very cheap if you love holidaying in the heat.
July 2024
Nice beaches, warm weather, and fewer crowds - it's easy to imagine what works for your July getaway. It can be challenge to actually find it though, so have a look at the destinations we recommend for your 2024 summer vacation.
Romantic Hotels Perfect Any Time of Year
New York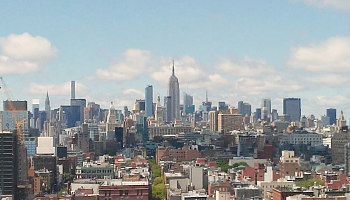 Chicago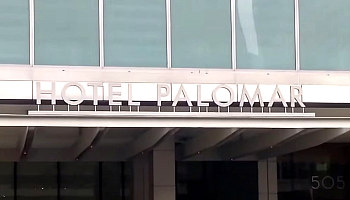 Los Angeles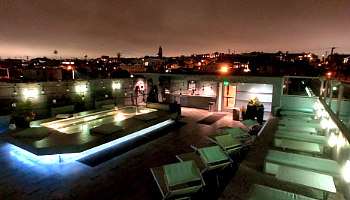 ---
Houston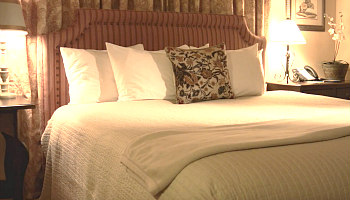 Boston
San Francisco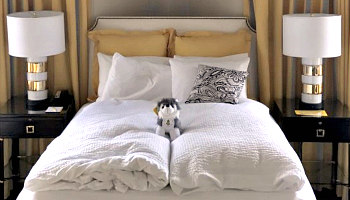 ---
Washington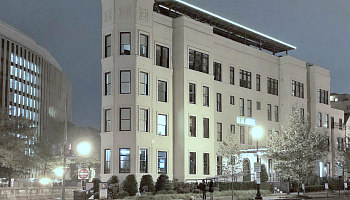 Dallas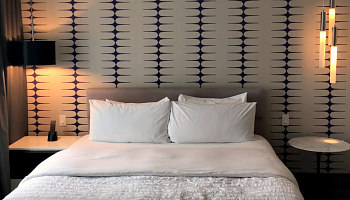 Atlanta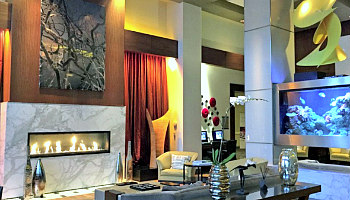 ---
top hotels, getaways & packages on ERV
---