March
Romantic March Vacation Spots for 2024
FTC: This page uses affiliate links. More. 

---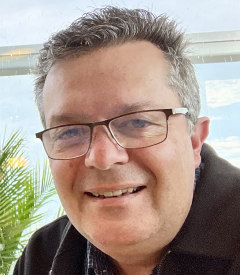 By: Greg Mattson, ERV Editor - Updated: Aug 26, 2023   

It's time to start looking at some vacation ideas for March 2024. We've put together some tips on where to go for a great early spring getaway.

Escape Winter in a Relaxing & Warm Resort for Your March Vacation Getaway
March of course is spring break time (in many places, the peak will be in the first half of the month, but can extend right up until March 30, 2024), and a zoo in places like Cancun, Key West and Panama City FL. So in the name of R&R, we've chosen some March vacation destinations that offer a quieter and more relaxed getaway. And because it's high season, booking ahead is essential.

---
3 Warm & Quieter Caribbean Resorts in March
Don't let the party animals ruin your precious vacation time in March. Here's 3 Caribbean resorts we've specially chosen for peace, quiet, and romance... 

playa del carmen: el dorado maroma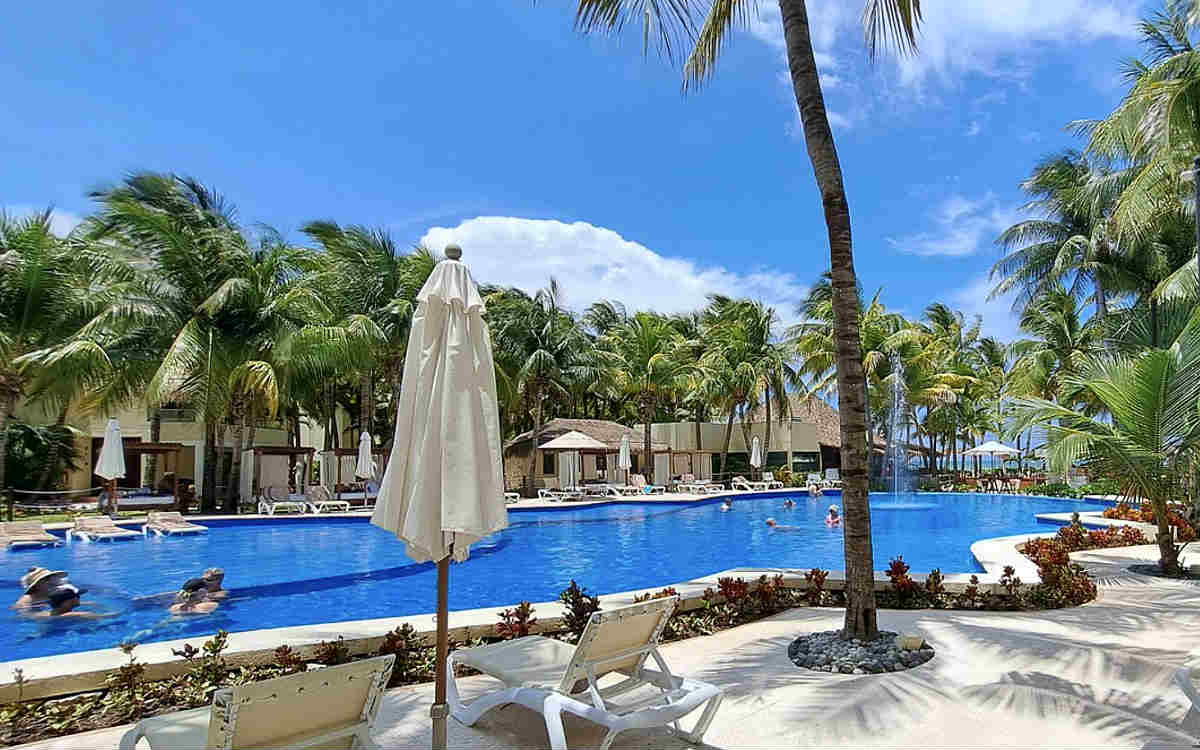 Sunshine & Quiet Pool Time at El Dorado Maroma
El Dorado Maroma, Playa del Carman - Adults-only award winning resort fronted by a beach that rates top 10 in the world. But most guests keep returning to the El Dorado Maroma for the warm sun and blissful relaxation, 2 ingrediants you'll find here in plentiful supply in March. What Other Couples Liked: Quiet and Relaxing Honeymoon Spot...Gorgeous, Intimate and Serene...Wonderful 25th Anniversary Getaway in March. 2023 ERV Rating* for Romantic & Quiet Mexico Resorts: 92%

 - Excellent. 

(Maroma beach, Playa Maroma, Playa del Carmen, Mexico)
turks & Caicos: windsong on the reef
Windsong on the Reef Resort and Beautiful Grace Bay Beach
Windsong on the Reef

 - Mulitiple winner of several boutique hotel awards, we think the Windsong on the Reef would make a fantastic March getaway on the beautiful white sand and calm waters of Grace Bay Beach. The resort gives you a choice of studio, suite and bungalow accommodation, as well as 2 pools, continental breakfast and free paddleboard and kayak rentals for all guests. What Other Couples Liked: Unforgettable Candlelight Dinner for 2 on the Beach...Great Snorkeling Around the Reef Right Near the Hotel...Excellent Beach Cafe & Restaurant Next Door. 2023 ERV Rating* for Romantic Turks and Caicos Resorts: 94%

 - Excellent. 

(Stubbs Road, Providenciales, Turks and Caicos)
punta cana: secrets cap cana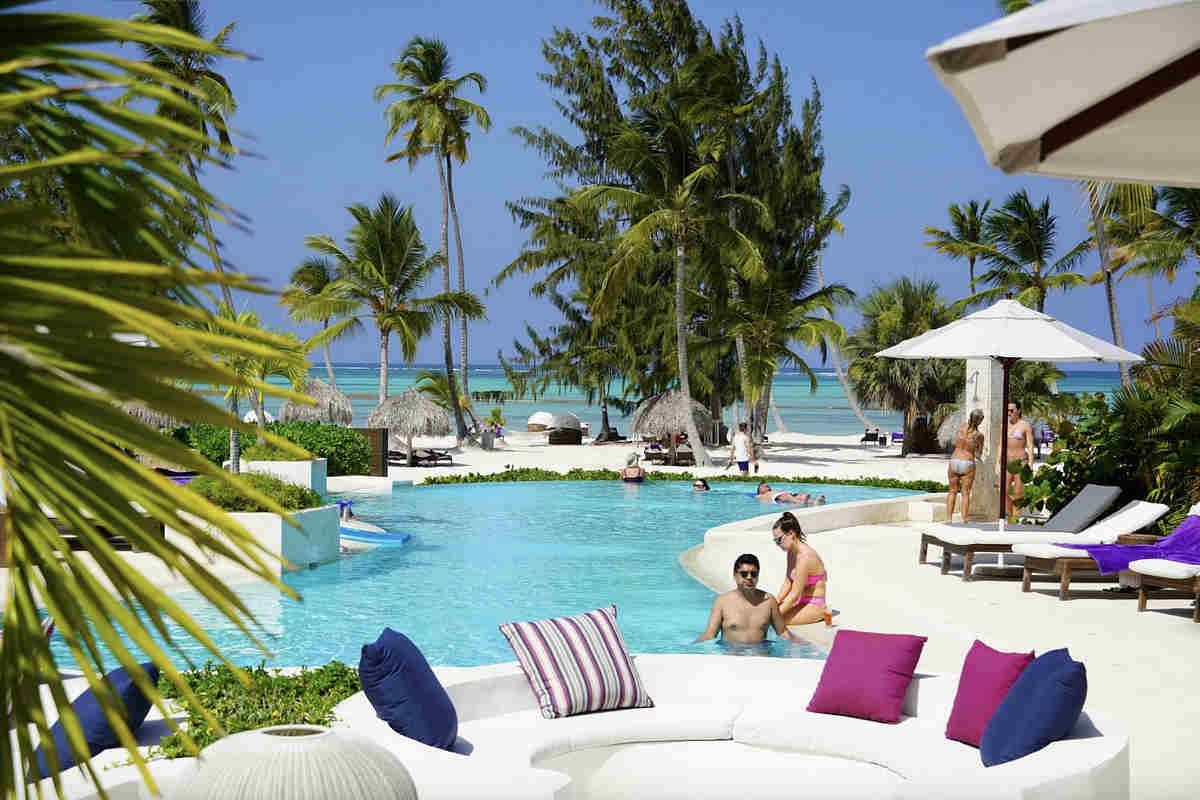 Romantic R&R in March at Secrets Cap Cana Resort
Secrets Cap Cana Resort & Spa

- Luxury adults-only resort in Punta Cana offering bungalow and swim-out suites with soaking tubs, marble baths and spectacular ocean views. What Other Couples Liked: Very Comfortable and Quiet Resort...Low Key & Relaxing Honeymoon...Fantastic Food at All the Restaurants. 2023 ERV Rating* for Relaxing Dominican Republic Resorts: 94%

 - Excellent. 

(Punta Cana, Dominican Republic)
---
4 Warm & Less-crowded u.s. destinations in march
---
Barbados in March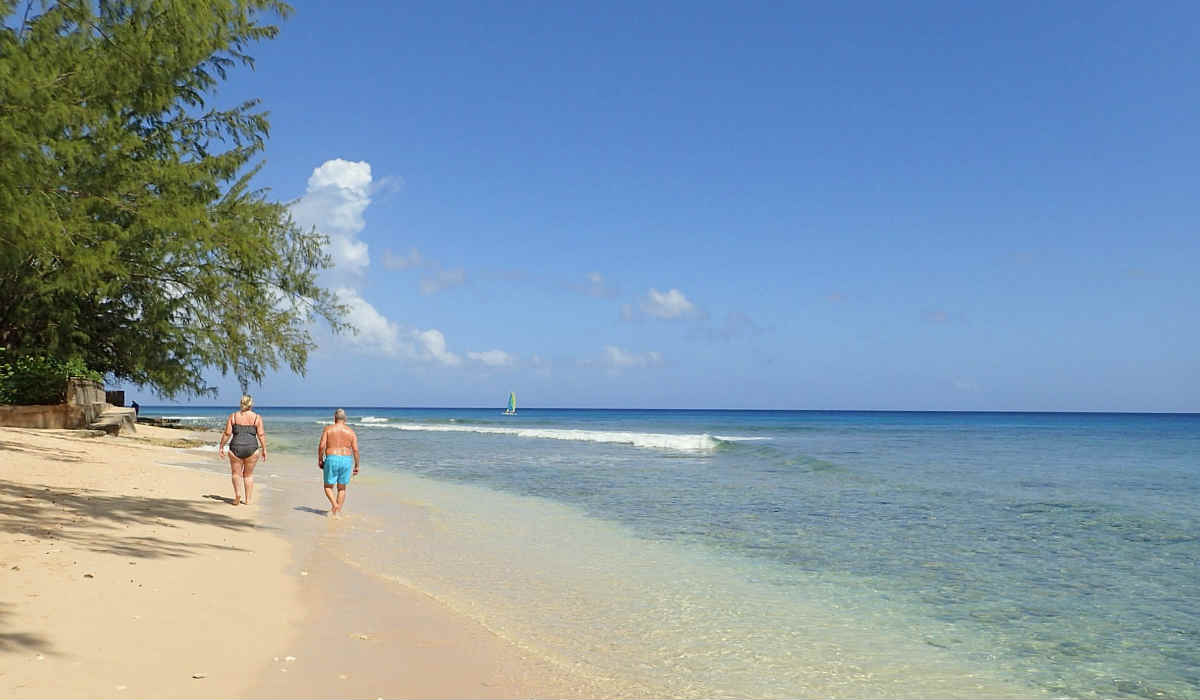 Barbados is a Romantic & Warm Destination All Month Long in March
Barbados All-Inclusive Resorts - 

Looking for a

warm March vacation

in the tropics? While the Caribbean is great most of the year, March is a very nice time to be in Barbados. Perfect weather (dry, with 9+ hours of sunshine daily), relaxing sea breezes and some of the nicest beaches in the Caribbean make it a March destination of choice. Since March is still high season in the Caribbean, booking a

Barbados All-Inclusive Resort

in advance is essential if you hope to get a deal.  
March in Arizona at embassy suites tucson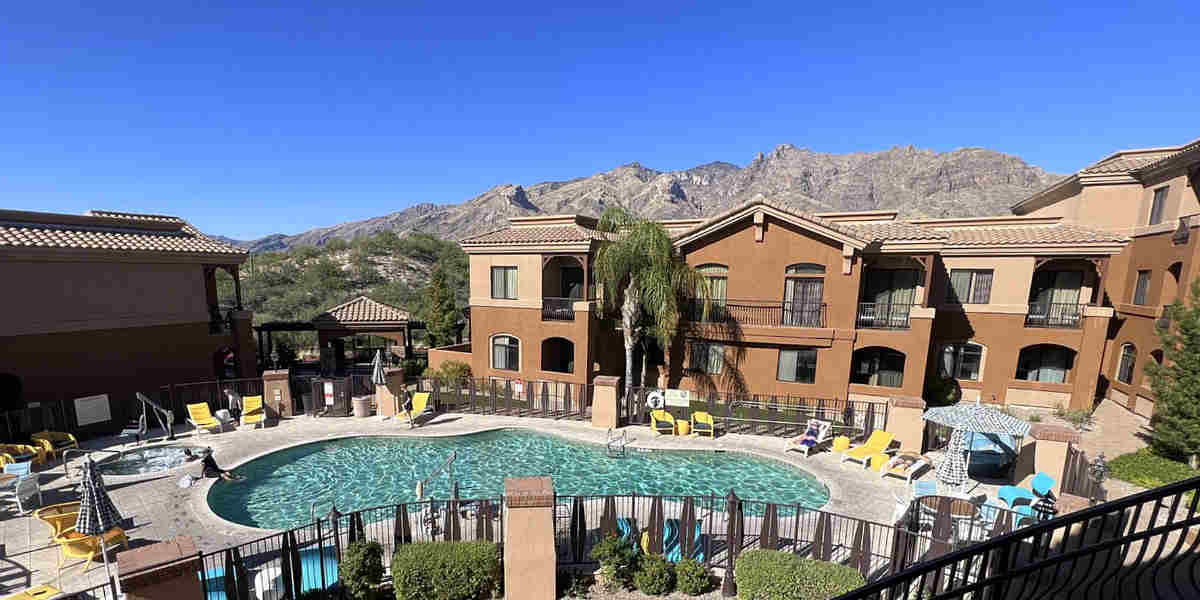 Beautiful Day at the Pool - Embassy Suites Tucson AZ
Embassy Suites Tucson Paloma Village

- We had a great stay in this Embassy Suites hotel in the Northern foot hills of Tucson, AZ. With a beautiful pool and hot tub, free hot made-to-order breakfast, as well as perhaps the best complimentary beer, wine & snacks evening we have seen at any Embassy Suites, you're going to almost feel like you're in an all-inclusive resort! 2023 ERV Rating* for Romantic Tucson Hotels: 92% - Excellent. (3110 East Skyline Dr, Tucson, AZ  855-277-4940)
Want to visit the American southwest before it heats up? March is a great time for a getaway in romantic Arizona. This sunny state has to be one of the best places in the U.S. to travel to in the month of March. Arizona weather is comfortably warm in the early spring, with temperatures like:
Phoenix: average daytime highs of 77 F
Tucson: average daytime highs of 74 F
March is perfect for the enjoying the resorts, golf and destination spas Phoenix and Tucson are famous for. The south rim of the Grand Canyon is also very "visitable" in March, with fewer crowds and traffic. But take along a coat as it can still snow at higher elevations.
What the Weather is Like in March in...
London UK - Expect some showers and clouds, a high temp of about 50 F (10 C)
Las Vegas - March is when it gets warmer in the desert, and you can expect highs of 68 F (20 C)
Hawaii - One of the "cooler" months in the islands, but you'll still enjoy the sun and an average 79 F (27 C) daytime high.
Italy - Moderately dry, with cooler temps up north in the Alps (57 F or 15 C), and highs in the mid 60's (18 C) in Rome, Naples and Sicily.
Paris - Still a bit cool (51 F, 11 C) but some sunny days and the blossoms of spring starting to appear.
New York City - Some very early signs of Spring, daytime highs of 48F. Pack an umbrella though...
Bermuda - 69 F is the average daytime high, humidity is at it's lowest, and most rainfall is likely to be in the evening hours.
San Francisco - Expect a high of about 62 F during the day, warming up a bit more as the end of the month approaches.
usa hot spot in March:
Like it warm but not hot?
Destin, FL with an average daytime high temp of 70F.
Video: 10 Nice n' Warm March Vacation Destinations
Here's our video of ideas for March vacation spots. These romantic places have a nice mix of warm weather, sunshine, and relaxation - away from Spring Break '23 crowds! They include some of the holiday areas on this page, plus extra locations like Palm Springs CA, tropical Maui HI, and Tortola in the beautiful British Virgin Islands.
Charleston, SC Getaways in March
french quarter inn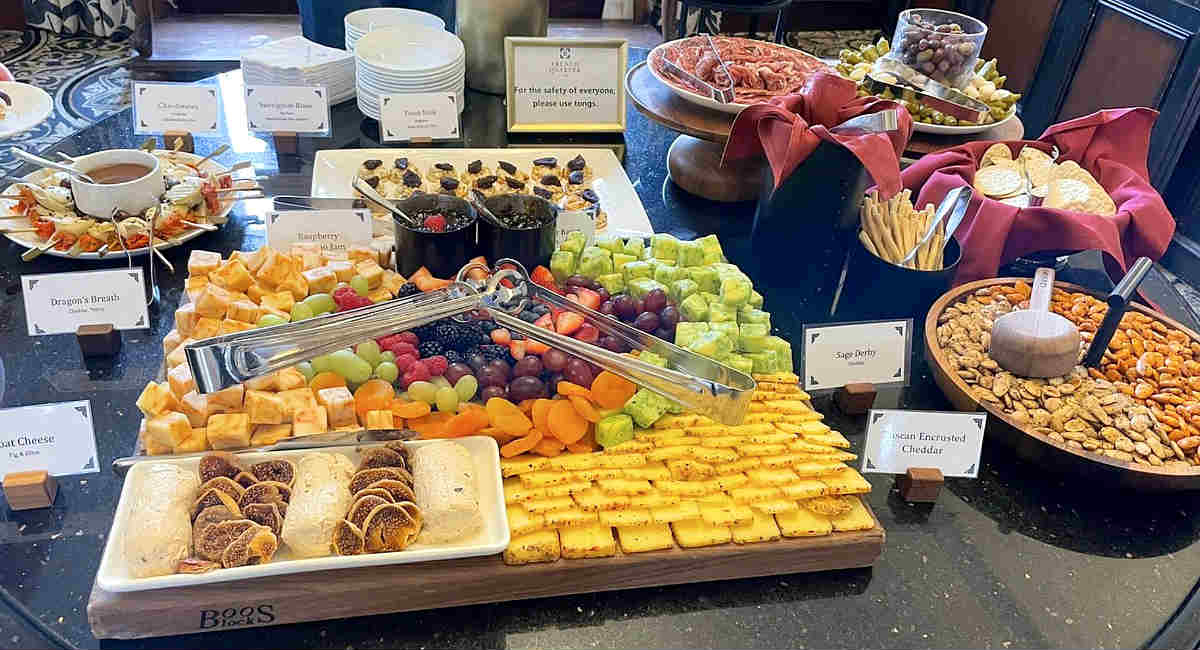 Wine & Cheese Evening, French Quarter Inn
King Suite, French Quarter Inn
The French Quarter Inn

 - Whenever anyone mentions Charleston and "romantic hotel", we immediately think of our fantastic 3-night stay at the French Quarter Inn. It's easily one of the best inns we've ever experienced in the South, and their little extras like champagne at check in, wine and cheese hour and bedtime cookies will make your March getaway in South Carolina one to remember. 2023 ERV Rating* for Romantic Charleston, SC Hotels: 96% - Excellent. (166 Church St, Charleston SC  843-722-1900) 
March is a fine time to book your romantic trip to Charleston and South Carolina. Expect the azaleas and gardens to be coming out in their full color, and comfortable temperatures during the day of about 66 F. March also means lower humidity, with not a lot of rain. And just because you chose the low-shoulder season of March doesn't mean there's nothing going on: check out the Historic Charleston Foundation's excellent Annual Festival of Houses and Gardens (2024 dates are March 14 to April 14).
more winter & spring vacations:
*ERV Rating: our unique, non-scientific ratings for romantic accommodation include:
Amenities: including Whirlpool bath or 

JACUZZI

®

Tub

,

scenic view, fireplace, lounge, etc
Location: proximity of hotel to restaurants, pubs, downtown, etc
Clientele: demographic the hotel attracts (couples, families, business travelers, etc)
Popularity: based on social media & crowd-sourced reviews 
Value: product offered compared to room rate 
Please Note: percentage ratings are not absolute but for comparative use only  
top hotels, getaways & packages on ERV
---