February
Romantic February 2024 Vacation Ideas & Deals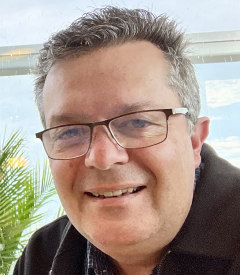 By: Greg Mattson, ERV Editor - Updated: Aug 21, 2023   

FTC: This page uses affiliate links. More. 

---
February is a great month to travel. Especially for couples in northern climates, it's a chance to get away from winter and find a nice beach where the weather is hot!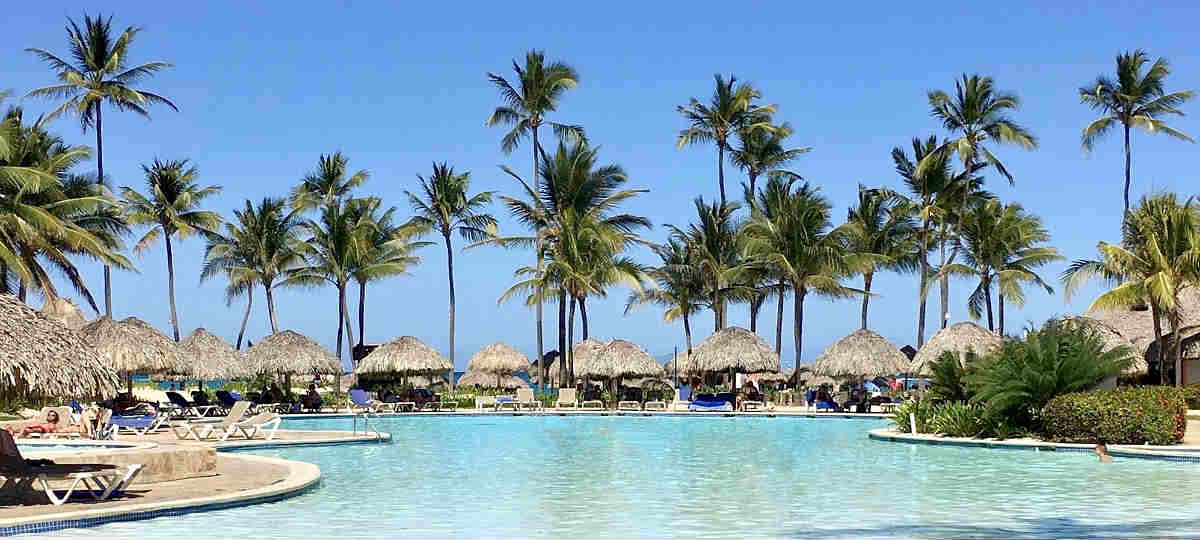 February in the Caribbean is Reliably Warm & Sunny
Here's ERV's choices for February 2024 romantic destinations, including Valentines Day getaways, and a video of trips you can take in February along with related travel information like high temps, hours of sunshine, and so forth. Plus: we just had to list a destination that, while certainly not warm, is one of the best places in February to really experience a romantic winter getaway.
Punta Cana DR in February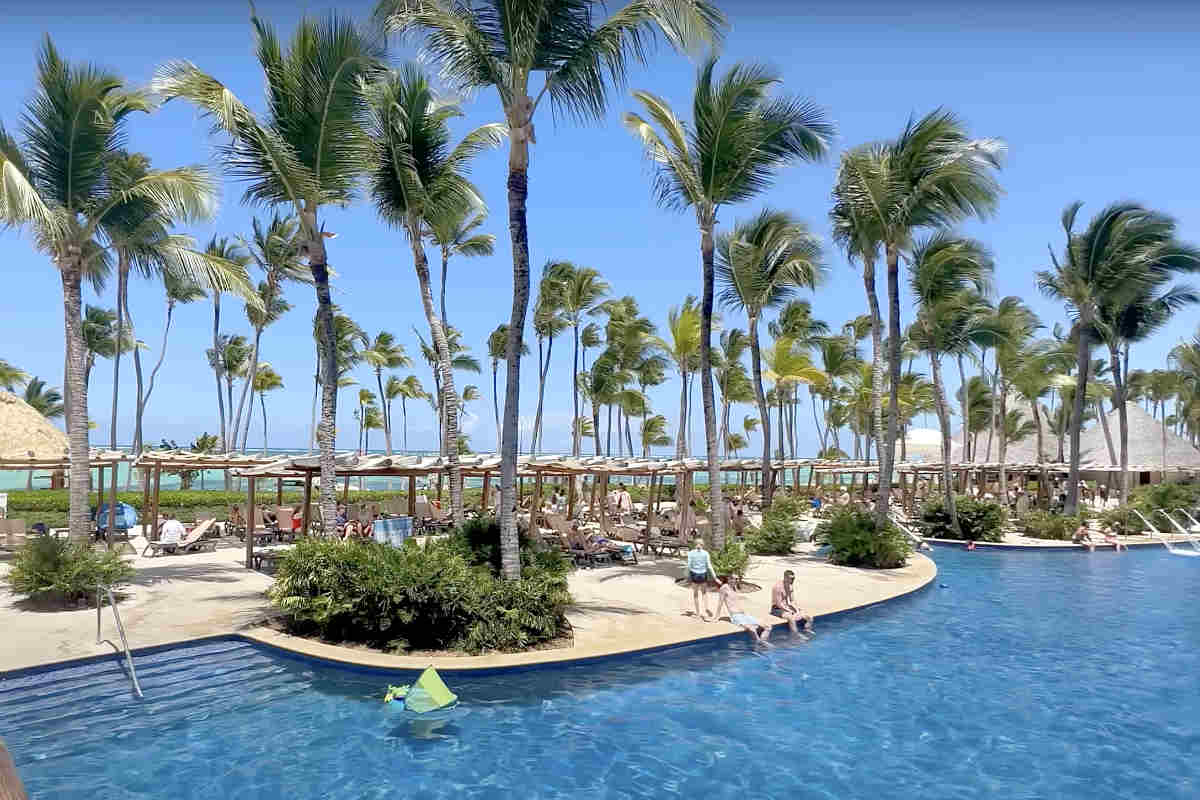 February is Perfect at Punta Cana Resorts like Barcelo Bavaro Palace
Punta Cana All-Inclusive February Deals

 - Sick and tired of winter? One of the best hot vacation spots in February is the Dominican Republic. Hurricane season is over, it's convenient (just a few hours away by air from most points in the USA), and reliably warm. Despite being high-season, many romantic resorts in the Punta Cana can still be affordable, and there are plenty of all inclusive February vacation deals being offered.
More warm & Romantic Caribbean spots: Aruba
Gorgeous Pool at the Courtyard by Marriott Aruba
Aruba: Air & Hotel from $689

 

- 

 There are lots of islands with very nice weather this month, and Aruba is right near the top, with the warmest Caribbean temps in February - an average daytime highs of 85 F. Some very nice resorts offer cheap deals in February, including the Courtyard by Marriott Aruba (pictured above), which is loved for it's amazing pool, swim-up bar and free beach shuttle. 
st. maarten
Oyster Bay Beach Resort, A Great Spot for a Winter Vacation in St Maarten
Oyster Bay Resort

- Intimate resort in a quiet location just south of the French/Dutch border. What Other Guests Liked: Beautiful infinity pool...On-site restaurant, market & bistro...Spacious rooms clean and well appointed. 2023 ERV Rating*: 82% - Very Good. (10 Emerald Merit Rd, St Maarten)
negril, jamaica
Seaside Pool at the Catcha Falling Star Resort in Jamaica ©TripAdvisor
Catcha Falling Star, Jamaica

 - Expect plenty of sunshine in February and daytime highs of 82F at this luxury resort in Negril. What Other Guests Liked: Amazing Views and Snorkeling...Perfect Honeymoon Spot...Outdoor Shower with Ocean View. 2023 ERV Rating* for Romantic Jamaica Resorts: 96% - Excellent. (Negril, Jamaica)
Bahamas
Plan Your February Getaway to the Bahamas
Bahamas Beach Vacations in February

 - The Bahamas has miles and miles of white and pink sand beaches. February weather is hot (daily highs of around 79F), with lots of sunshine and usually less than 2 inches of rainfall. Overall, an ideal time to book a beach resort vacation here.  
Florida Keys in February
southernmost beach resort
Pool Time at the Southernmost Beach Resort in Key West ©TripAdvisor
Southernmost Beach Resort

- at the quiet end of Duval Street in Key West, this romantic resort is custom made for couples getaways in the Keys. They've got 3 pools (including a "quiet pool for adults" and a great pool bar with friendly staff and tasty pina coladas), amenity-filled & updated rooms, a daily Happy Hour and easy access to the beach. 2023 ERV Rating* for Romantic Florida Keys Hotels:

 

90%

 - Excellent.

 (1319 Duval St, Key West FL 800-354-4455)
With less than 2 inches of precipitation on average during the month, Key West, FL is one of the best places to holiday in Florida (and the U.S.) in February. Expect an average daytime high temp of 75 F, with the water temperature around 70 F. Occasionally, Northern cold fronts can creep down and bring overnight freezing temps to much of the state...except the Keys! 
Quebec City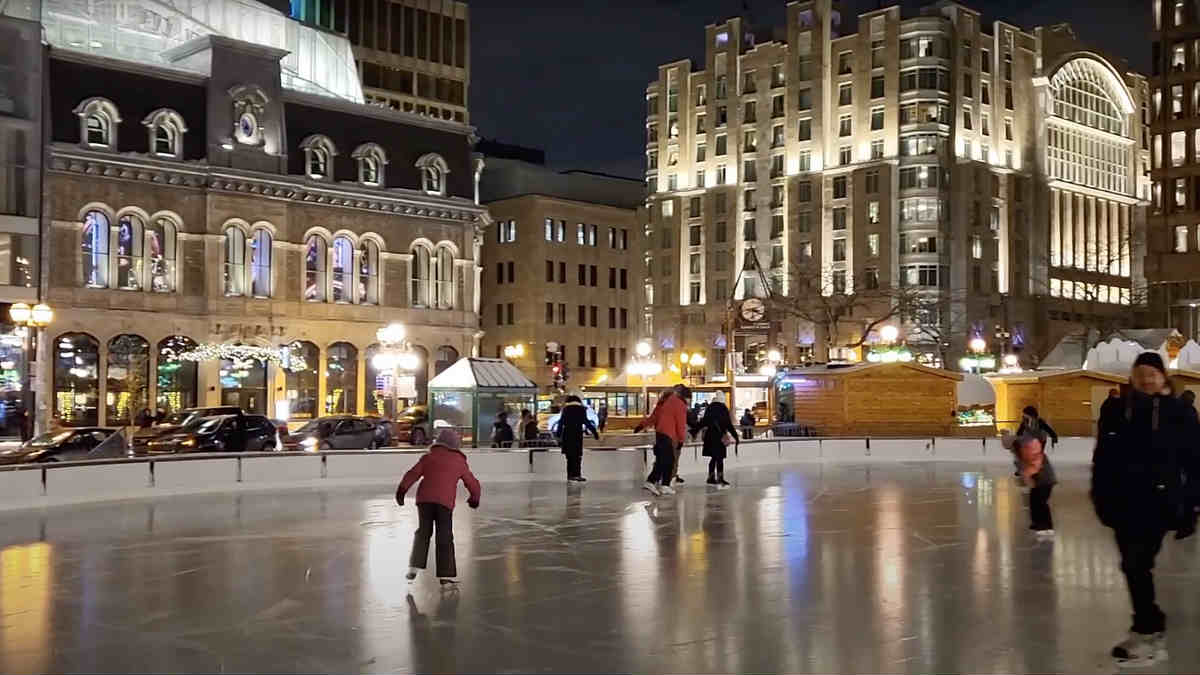 Winter Evening Skating in Downtown Quebec City
Quebec City Romantic Inns and Small Hotels - there's lots to see and do in Quebec City during February, because that's when the city celebrates it's Winter Carnival. Book early, because most hotels fill quickly for the mid-winter festivities. Winter time here is quite simply gorgeous. The weather is cold, but there's more opportunity to cuddle up and really enjoy this historic, intimate and very European small city. It's one of the most romantic February winter vacations we can recommend!
February Warm Weather (and Not So Warm!)
Wondering where the weather is hot in February? (and where it's not?) Here's a quick look at what the weather is like in several destinations:
Las Vegas - spring is just around the corner, with average daytime high of about 63 F.
Orlando - usually clear, with high temperatures of about 73 F.
New Orleans - warm highs of 64 F for Mardi Gras month, some fog.
Hawaii - for a guaranteed warm destination in February, Hawaii's a good choice. Sunny with high temps of about 78 F.
Dallas TX - daytime highs are a pleasant 61 F, with a daily average of about 6 hrs of sunshine. 
San Francisco - stable weather, cooler days with some clouds and highs of about 60 F.
Seattle - cool, average highs of 51 F with light rain on many days. 
Video: Top 10 Best February Vacation Spots
Here's another in our series of travel videos: Warm Weather Vacation Spots in February. Whether it's a break from winter, planning a honeymoon or just want a romantic vacation on the beach in February 2024, have a look at these places to travel to in late winter:
More winter & Spring getaways:
More Romantic February Vacation Ideas:
carmel, ca
Le Petit Pali Romantic Room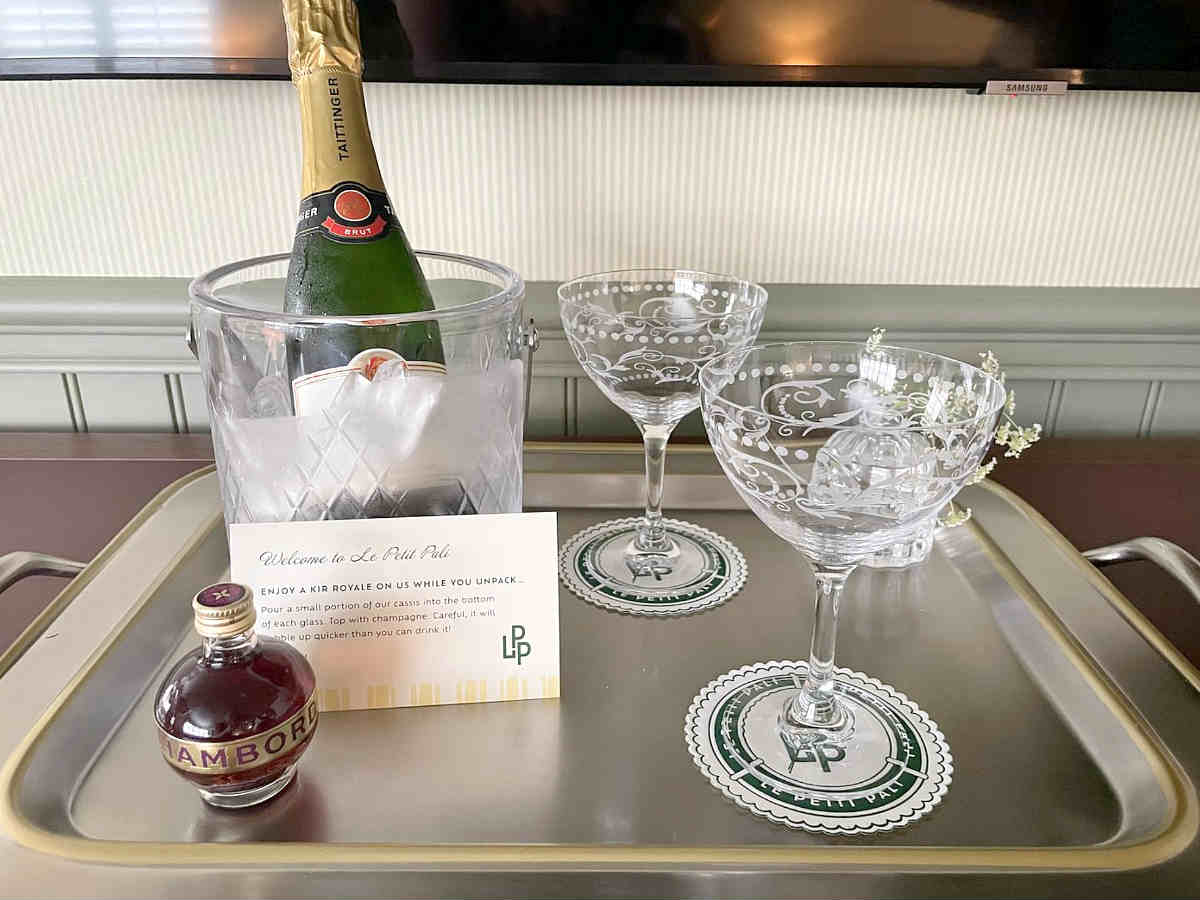 Arrival Champagne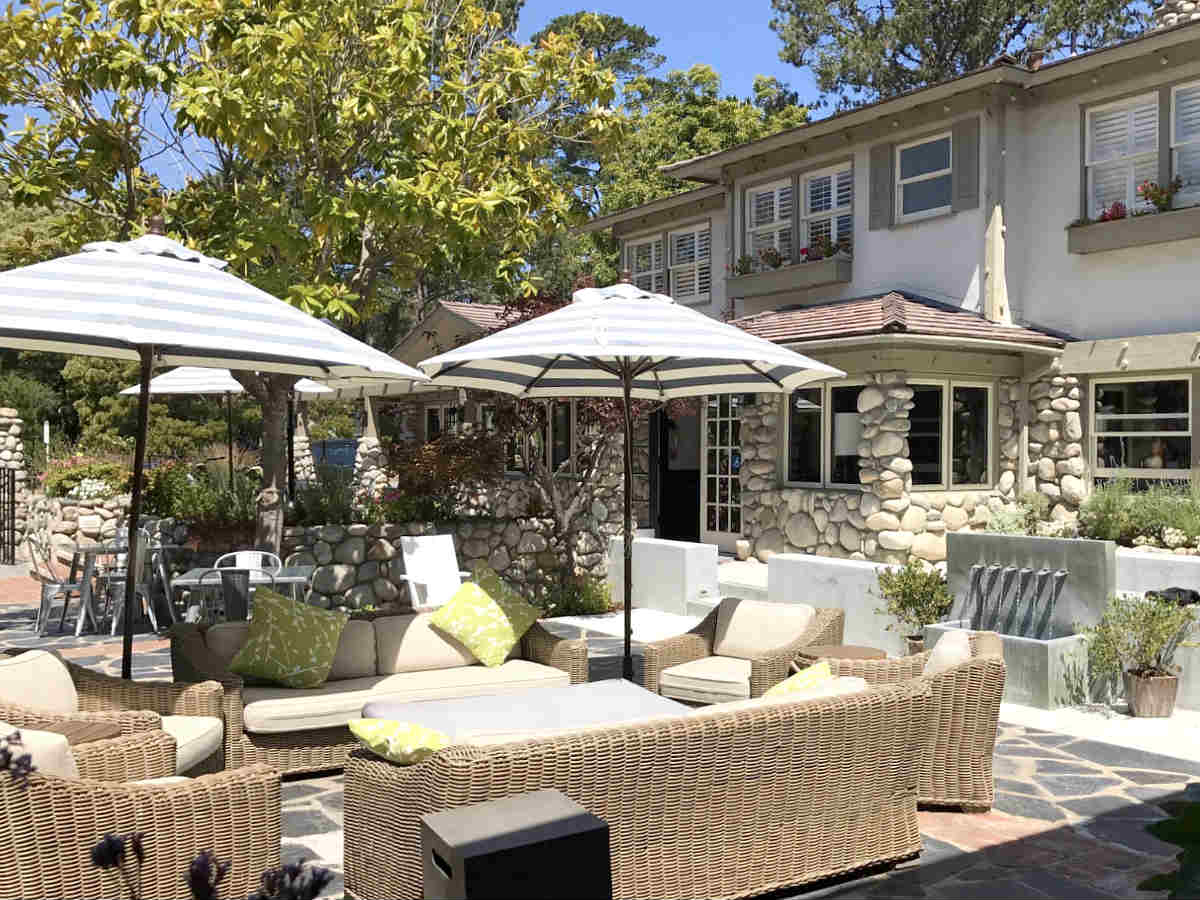 Le Petit Pali Courtyard
Le Petit Pali at 8th Ave

- You'll escape the mid-winter blues very nicely when you arrive at this ultra-romantic 24-room inn, located within walking distance to downtown Carmel and the beach. Rooms are outfitted with King beds, gas fireplace, rain showers and coffee machines. There's amenities galore, including a late afternoon Social Happy Hour with wine, and a champagne continental breakfast offered each morning from 7AM to 12 Noon. What Other Guests Liked: Luxury bedding and robes...Homemade cookies delivered to the room each night. 2023 ERV Rating*: 92% - Excellent. (Junipero St & 8th Ave, Carmel CA 888-725-4737)
Valentines Day Getaways to Carmel, California

 - come to this part of the Central California Coast in mid-February 2024, and you'll find low season discounts, fewer tourists, daytime temps around 60 F, and the rugged California coast that's just as beautiful year-round.
dubai
Dubai - Warm & Exotic February Vacation Spot
Romantic Sunset in Carmel, California
Exotic & Romantic February Vacation in Dubai - it's in the Middle East, but don't worry, Dubai is perhaps the safest destination in that part of the world. It's a long flight from the U.S. or Canada, but it is a travel experience not to be missed. February is a great time to go to Dubai because temperatures are quite comfortable (daytime highs of around 25 C or 77 F) and humidity is low compared to other times of the year.
february valentines day cruise packages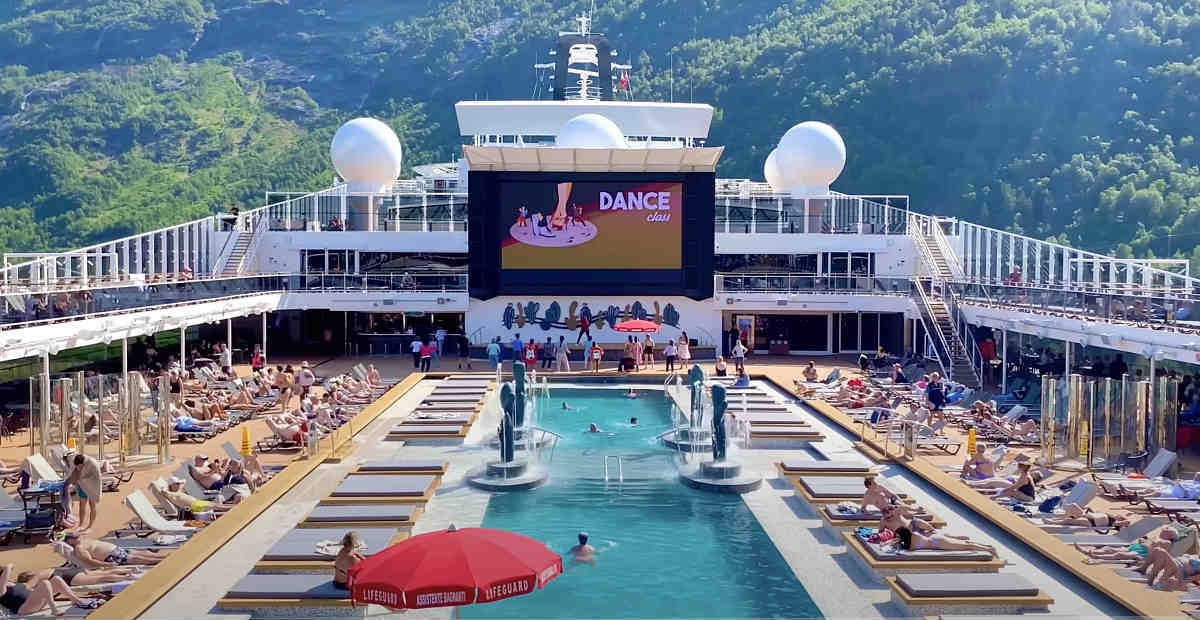 Fun & Sun By the Pool on the MSC Euribia
Valentines Day Cruise Deals

 - February is a good month for a warm winter cruise in the Caribbean or South Pacific. Cruisecompete.com has cruises just for lovebirds in February (and over 100 agencies bid to give you the lowest quote).
South Padre Island - this attractive destination on the Texas Gulf Coast enjoys high temps of about 71 F during the month, and usually low amounts of rain. But the best reason to plan on this month? It's a more peaceful and romantic February vacation before the Spring Break crowds arrive in March! 
*ERV Rating: our unique, non-scientific ratings for romantic accommodation include:
Amenities: including Whirlpool bath or 

JACUZZI

®

Tub

,

scenic view, fireplace, lounge, etc
Location: proximity of hotel to restaurants, pubs, downtown, etc
Clientele: demographic the hotel attracts (couples, families, business travelers, etc)
Popularity: based on social media & crowd-sourced reviews 
Value: product offered compared to room rate 
Please Note: percentage ratings are not absolute but for comparative use only  
top hotels, getaways & packages on ERV
---