May
May 2024 Vacation & Honeymoon Ideas for Couples
FTC: This page uses affiliate links. More. 

---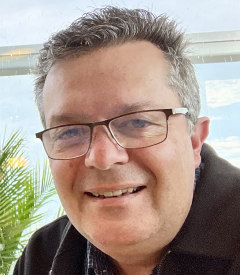 By: Greg Mattson, ERV Editor - Updated: Sep 15, 2023 

Spring is here (in the Northern hemisphere anyway) and the travel bug is giving you itchy feet! Time to get away...but where are the best May vacations?
Here's some food for thought on the top romantic travel destinations in both early and late May 2024 for getaways and honeymoons.
mexico in may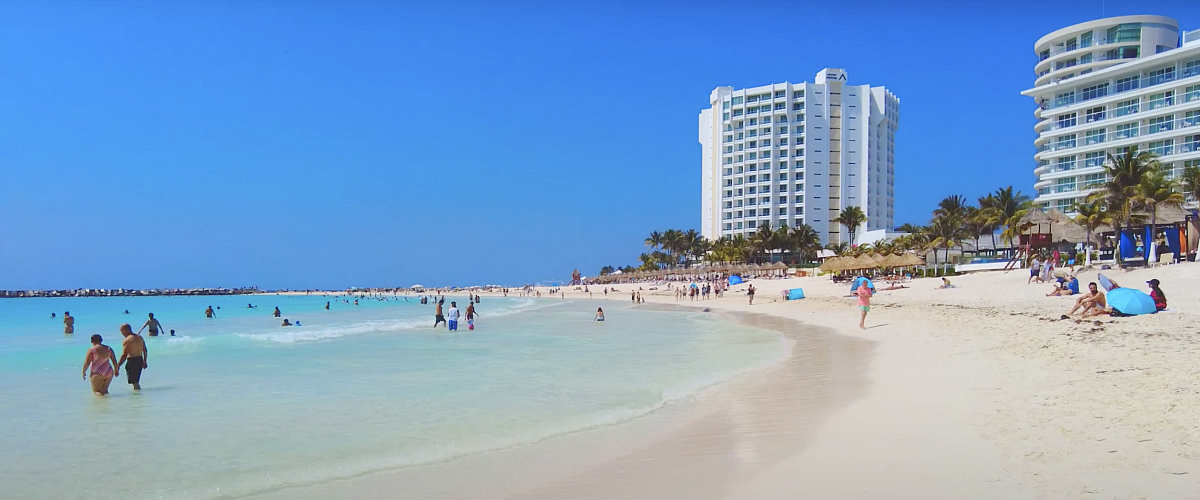 Mexico Can Be an Affordable & Romantic May Beach Vacation
Time to use a bit of reverse psychology and consider going down to Mexico in May, just when all your friends and spring breakers have already returned and have their tan lines. You'll be rewarded with less humidity, more open loungers by the pool, and better deals on beach resorts. Average temps are in the mid to high 80's F, usually with very little rain. If you've got some flexibility with dates, we suggest visiting anytime after Cinco de Mayo (Sunday May 5, 2024).
wyndham alltra cancun
Wyndham Alltra Cancun Pool
Wyndham Alltra Cancun

- Upscale yet affordable all-inclusive Cancun resort with it's own private beach and a location many guests love and feel safe with. They've got a variety of romantic ocean view suites, including swim-up with semi-private pool. When meal time comes around, you'll be faced with numerous and tempting options, with everything from fine dining to hot dog stands and coffee and cocktail lounges. If your anniversary or honeymoon is in May, you might like their romantic dinner on the beach option. What Other Guests Liked: Clean resort very well laid out...20+ choices of desserts at the buffett...Fantastic beach and ocean water. 2023 ERV Rating* for Mexico Getaways in May: 84% - Very Good. (Zona Hotelera, Cancun Mexico)
bahamas vacations in May
Pool at Warwick Paradise Island ©TripAdvisor
Warwick King Suite ©TripAdvisor
Warwick Paradise Island Bahamas

- Beautiful Paradise Island is more than just the Atlantis! This Adults-only resort is the ideal alternative for a peaceful and quiet May vacation in the Bahamas. Rooms are spacious and well lit, with selected suites offering robes and slippers, plus private balconies with water views. What Other Guests Liked: Great food at the Verandah Buffet restaurant...Shuttle ride to Cabbage Beach...Romantic evening walks out to the pier. 2023 ERV Rating*: 82% - Very Good. (Harbour Dr, Nassau Bahamas)  
Best may U.S. sun & Beach Vacations
texas gulf coast
Texas Gulf Coast - before the heat and humidity set in, early May is an especially great time for couples to holiday in South Padre Island, Corpus Christi or Galveston, TX. College kids are back in class, and it's a nice quiet time to enjoy some Texas sun before the summer rush begins.
BW Beachside Inn: An Affordable & Romantic May Getaway in South Padre
Best Western Beachside Inn

- Cheap spring vacations in South Padre don't have to be in questionable motels - this Best Western Inn is top-rated on TripAdvisor, has clean suites with comfy beds, a good breakfast each morning, and a beautiful pool to relax by. What Other Guests Liked: Easy 1 block walk to the beach...Lounging in the hot tub...Very friendly staff. 2023 ERV Rating* for May Getaways in South Padre Island: 86% - Very Good. (4500 Padre Blvd, South Padre Island TX 956-761-4919) 
miami
Miami - We would recommend travelling to Miami in the early to mid part of May. That way you'll lessen your chances of any rain, and temps will stay very warm and comfortable in the low 80'sF.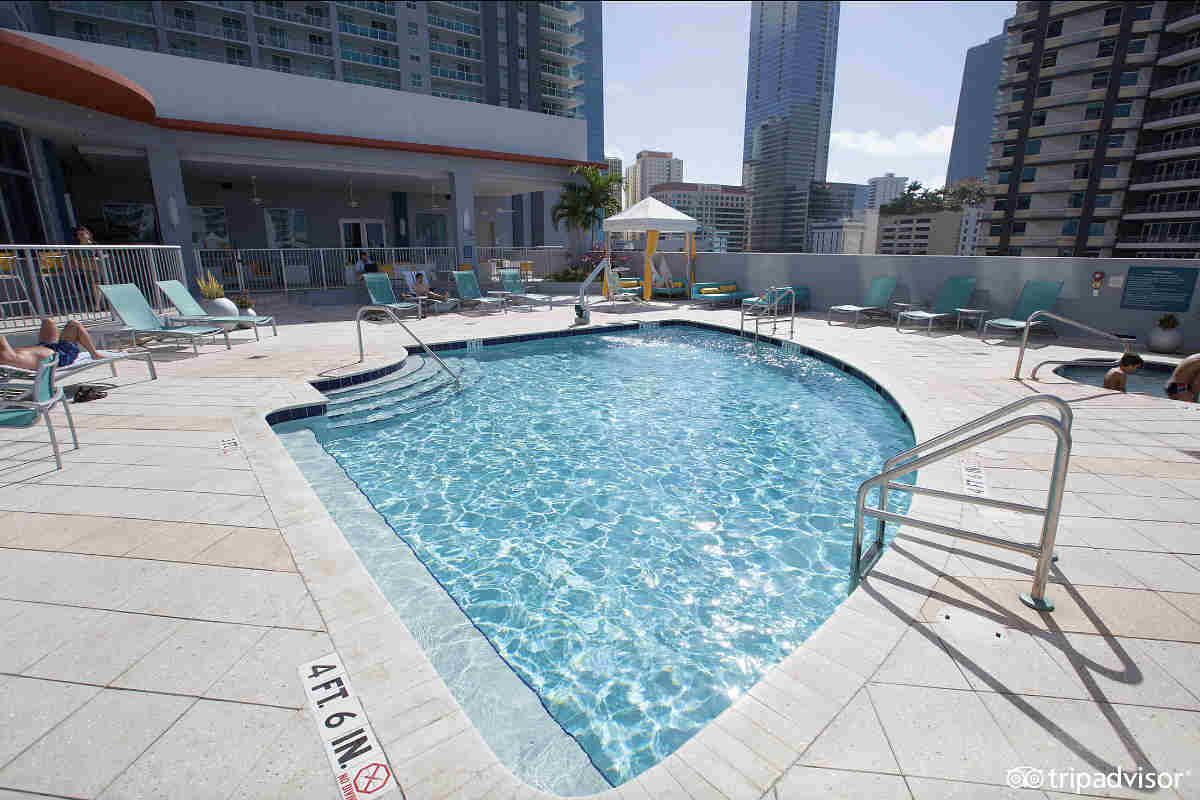 Pool at Hampton Inn Miami ©TripAdvisor
Room at Hampton Inn Miami Brickell
Hampton Inn Miami Brickell

- A great alternative to the hustle, bustle and high prices of Ocean Dr and South Beach. This Hilton high-rise hotel has some of the nicest Whirlpool Suites in downtown Miami, and there's tons of choices for restaurants and pubs within a 5 minute walk from the hotel in the very attractive Brickell entertainment district. What Other Guests Liked: 1/2 block walk to Miami MetroMover...Rooftop pool...South Beach an easy 20 min Uber ride away. 2023 ERV Rating*: 94% - Excellent. (50 SW 12th St, Miami FL 305-377-9400) 
Destination Temperatures in May
Miami - nice and warm 84 F highs, and ocean temps a very comfortable 81 F.
Atlanta - highs of about 80 F, expect a few thunderstorms.
Seattle - 65 F highs during the time, a few spring showers.
Las Vegas - dry & warming up rapidly with 88 F highs.
3 Romantic Big-City hotel Getaways in May:
New York, Chicago and LA are diverse destinations, but they all have something in common: they're great places to visit in the month of May. Here's 3 ideas for a "unique boutique" hotel getaway in late spring...  
New York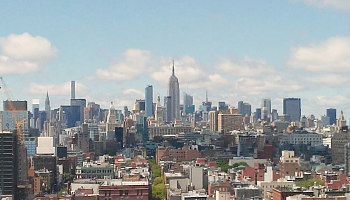 Chicago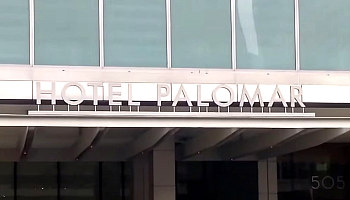 Los Angeles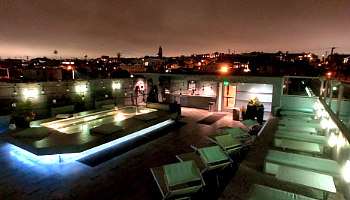 May 2024 Long Weekend - Best Romantic Getaway
Let's face it, Memorial Day long weekend (May 24-27, 2024) vacations in the U.S. are tough. Just about everywhere is crowded, and prices for hotels and flights are not cheap. So, we have this suggestion:
Slip Across the Border North for a May Long Weekend Vacation in Canada - Canada doesn't observe the American holiday, so it's just another weekend in Canada - minus the crowds! May Vacations in Vancouver can be very nice, with better weather and less rainfall than March or April. Or if you're in the east and don't want to travel too far, Quebec City is a great place to be in late May.
May Romantic Vacations in Chicago IL
Everyone knows that Chicago gets brutally cold in the winter. And, it can get very hot and humid in the summer. Which makes "shoulder" seasons like the month of May particularly good times to visit the city and the surrounding areas if the state of Illinois.

We spent a week in Chicago & Galena, Illinois during a mid-May getaway, and except for 1 slightly chilly day, had very nice weather for a mini-vacation. You can expect high temps of around 69 F, and you'll notice other travelers starting to make their way to shore of Lake Michigan for the beginning of summer.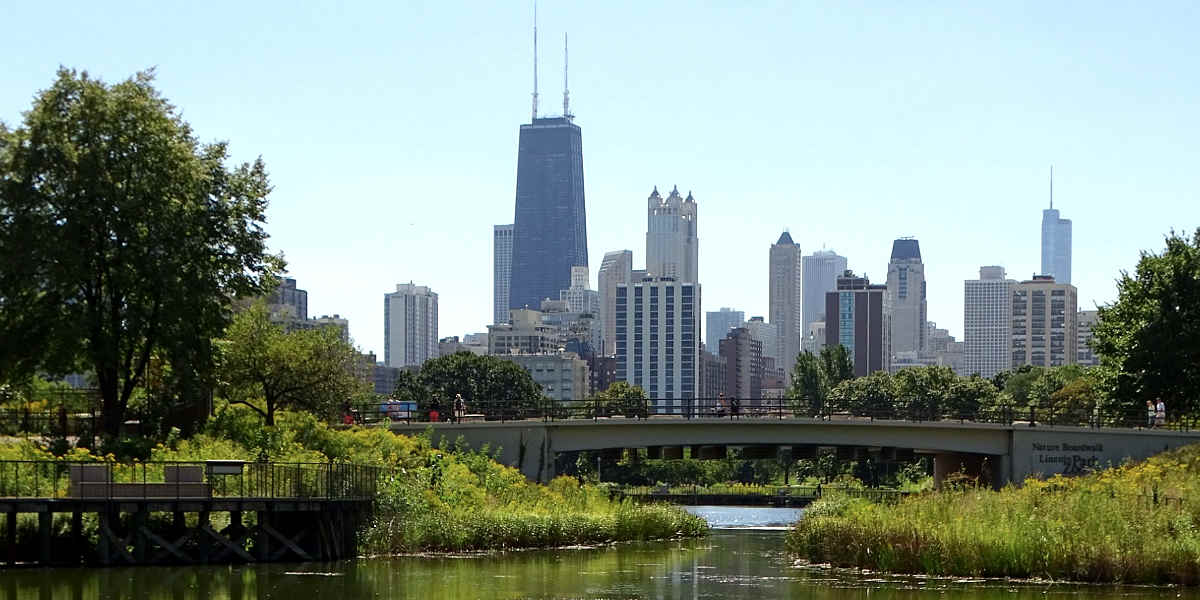 Chicago is a Fine Destination in May
May anniversary trip ideas
Punta Cana, Dominican Republic is a Great Spot for a May Anniversary
10 Year Anniversary Getaways & Vacation Ideas - our new guide to destinations and tips for a vacation to help you celebrate a decade together! Beach destinations, cheap getaways with and without kids, all-inclusives and much more.
more spring & Summer getaway ideas on erv:
romantic golf getaways in may
For some couples, a romantic vacation in May could mean hitting the fairway!
myrtle beach sc: Marriott beach resort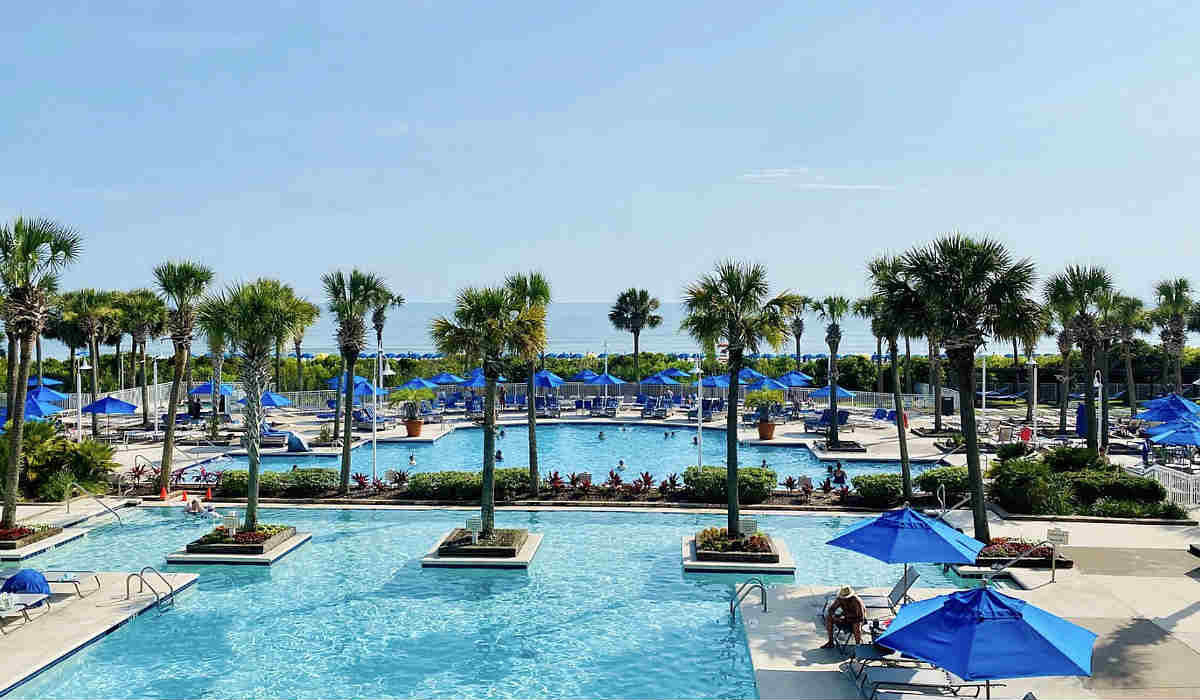 Pool at the Marriott Myrtle Beach Resort
Marriott Myrtle Beach Resort & Spa

- Oceanfront luxury in SC right on the beach, with indoor/outdoor pools, spa, 4 restaurants and only 3 miles from Grand Dunes Golf course. 2023 ERV Rating*: 82% - Very Good. (8400 Costa Verde Dr, Myrtle Beach SC 843-449-8880)
scottsdale AZ: Fairmont Princess
Romantic May Evening at Fairmont Scottsdale Princess
Fairmont Scottsdale Princess

- Most Fairmont's are fabulous places, and this 65 acre Sonoran Desert romantic resort is no exception. Take your pick of 6 heated pools, a white sand beach, numerous dining options, and even a stocked lagoon for fishing! Golf-wise, not too shabby either, with Stadium Course at TPC Scottsdale right there just waiting for you to tee off. 2023 ERV Rating: 86% - Very Good. (7575 East Princess Dr, Scottsdale AZ 480-585-4848)
Palm desert ca: Marriott Desert Springs Villas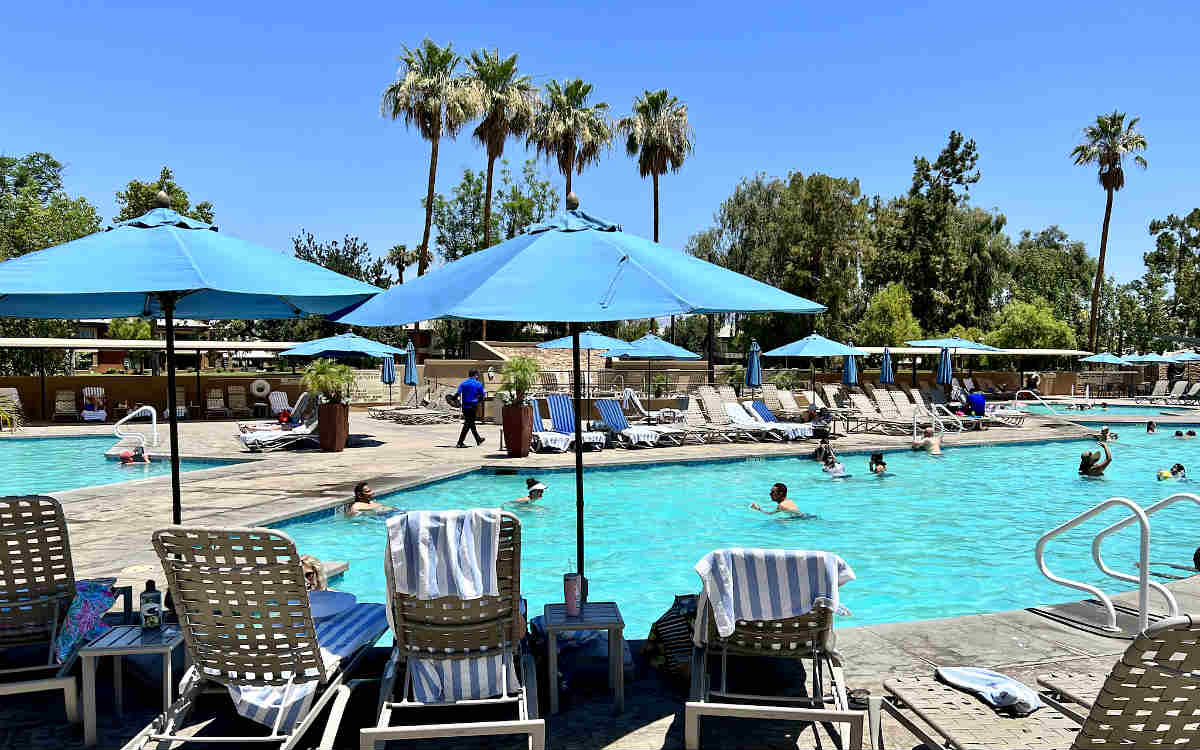 One of 4 Pools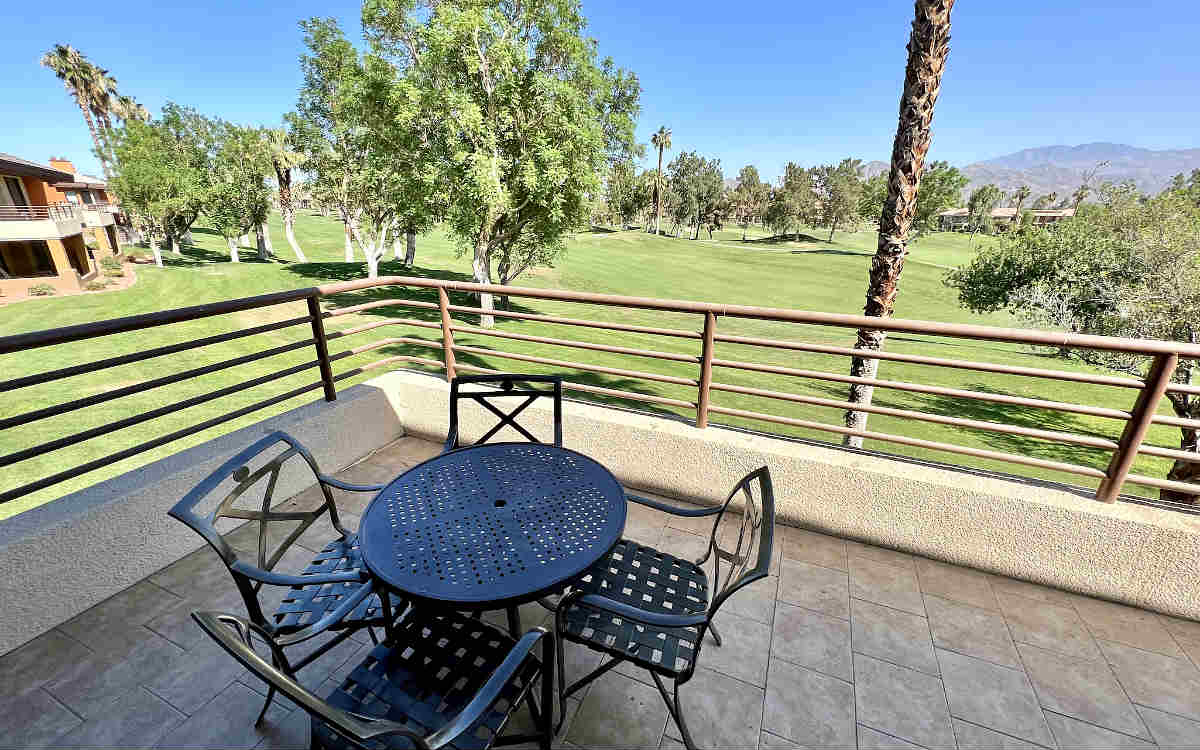 Patio w/Golf Course View
1 Bedroom Villa
Marriott's Desert Springs Villas 1

- We booked a late spring getaway at this Marriott Resort recently and absolutely loved the luxurious and spacious villas overlooking the fairway. Three 18-hole courses, 7 pools, table tennis and bike rentals are just the start of the activities here, and you've got a choice of several fine dining options at the nearby JW Marriott resort or staying in and taking advantage of the full kitchens in the 1 & 2 bedroom villas. 2023 ERV Rating*: 82% - Very Good. (1091 Pinehurst Lane, Palm Desert CA 760-779-1200)
Alaska
Alaska Cruise Ship in Port in Skagway, AK in May
May is one of the best months to visit or cruise to Alaska. The travel season is just starting up, and many of the destinations and ports of call will be enjoying their last few minutes of peacefulness before the summer rush. Weather-wise in May, expect reasonably dry days with daytime highs of about 55F. If you prefer visiting Alaska without a ship, check out our selections for Alaska Hotels & Lodges with Hot Tub Suites, and our guide to the best Alaska Honeymoon Spots.
best cruise deals for May vacations
Mother's Day Cruises

 - deep discounts on May cruises to the Mediterranean, South Pacific and Caribbean.
Toronto springtime getaways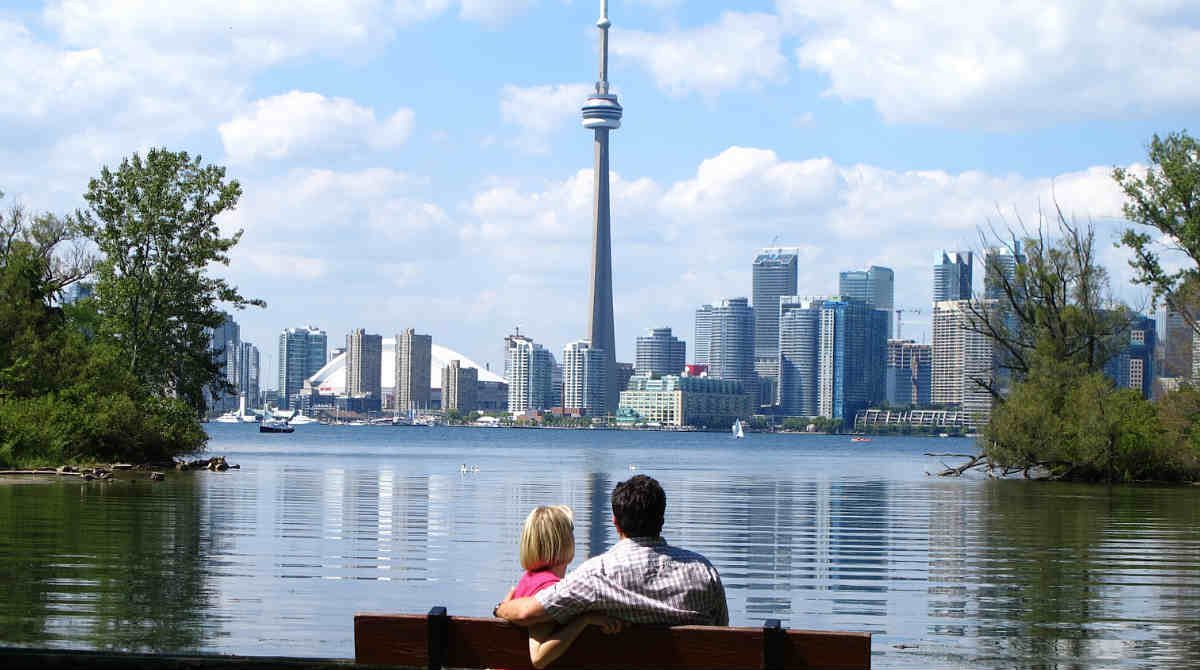 May is a Great Month to Explore Toronto, Ontario
Toronto

 - one of North America's most diverse cities, with much to offer for vacations and romantic getaways. The dining is world-class, Toronto Islands are beautiful in spring and summer, and day trips to Niagara Falls and Niagara-on-the-Lake are terrific excursions, especially since the summer time crowds have yet to arrive. Toronto enjoys mild and pleasant spring days, the perfect sweet spot between the colder winter weather and hot and sticky summer days. 
*ERV Rating: our unique, non-scientific ratings for romantic accommodation include:
Amenities: including Whirlpool bath or 

JACUZZI

®

Tub

,

scenic view, fireplace, lounge, etc
Location: proximity of hotel to restaurants, pubs, downtown, etc
Clientele: demographic the hotel attracts (couples, families, business travelers, etc)
Popularity: based on social media & crowd-sourced reviews 
Value: product offered compared to room rate 
Please Note: percentage ratings are not absolute but for comparative use only  
top hotels, getaways & packages on ERV
---