Romantic Vacation Ideas for Unique & Fun Holidays
More Ideas
FTC: This page uses affiliate links. More.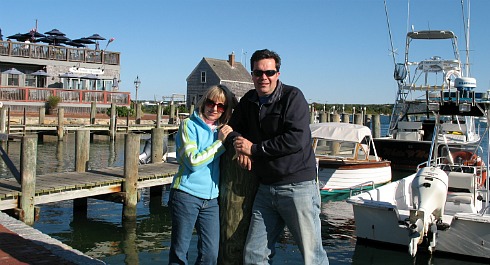 By the Harbor in Cape Cod, MA
By: Greg Mattson, ERV Editor - Updated: May 29, 2017 

Got some vacation time with your loved one, but don't know where to go? Or perhaps there's a special occasion coming up, like an anniversary, that deserves a unique escape.
We've "brainstormed" with other travelling couples to create this original collection of our own travel research on romantic vacation ideas and things to do around in the USA and Canada. Keep checking back for more places and holiday ideas. Enjoy!
Romantic Travel Ideas & Suggestions
1. Romance & Travel Doesn't Have to Include Cities - rather than being locked into a mindset of big hotels in big cities downtown, explore a romantic getaway based on experiencing something new that's natural. We're talking about staying near spectacular waterfall, or experiencing the Northern Lights, a National Park, or a waterfront area that's relatively uncrowded, like coastal Oregon or Northern California. Or...
2. Take an Offbeat Romantic Trip -  you could fly off somewhere totally unique for weekend or 5 to 6 days. Two suggestions: packages to Iceland are popular from NYC, or how about some French flavor in Canada (not Quebec, although it's very good): St. Pierre & Miquelon, the pair of Islands owned by France near the coast of Newfoundland. 
3. Cruise Without the Crowds - try a cruise the way it used to be - without 3,000 people! Trips like cruising on a barge in Europe, an Antarctic cruise, or a smaller, unique cruise line like Windjammer Cruises can help put some excitement and romance back into an ocean voyage.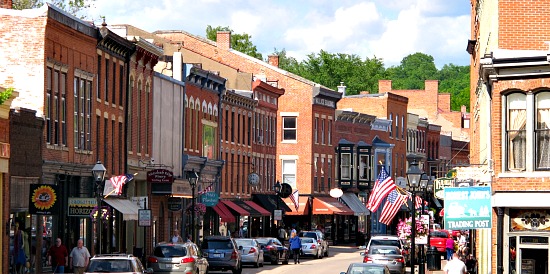 Illinois Has Many Romantic Vacation Ideas & Destinations, like the Town of Galena, IL
4. Stay in a Small Town - we can think of several very attractive small towns we've visited in the last few years that are great destinations in themselves. Places like Healdsburg, CA, Galena, IL or Fredericksburg, TX. 
5. Drive Instead of Flying - stick a little closer to home, take a scenic road trip, and spend some of the airfare you saved on one or two very nice luxury inns or hotels.
---
Featured Romantic Vacation Ideas & Articles on ERV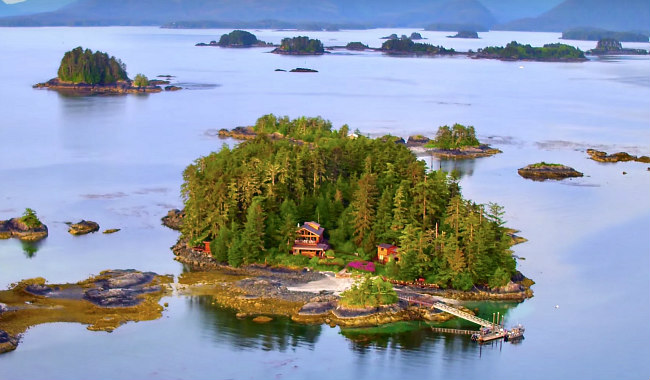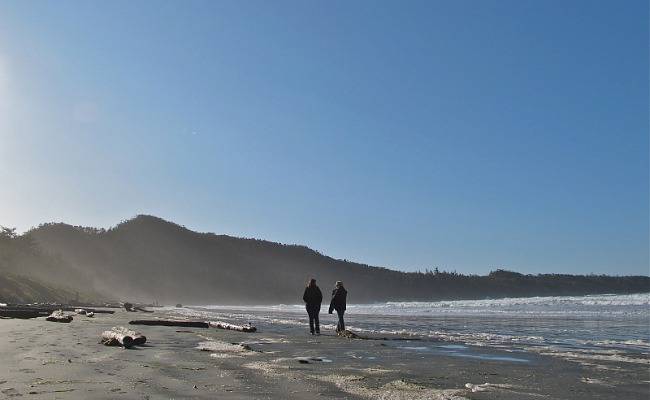 ---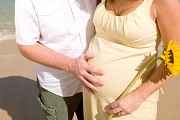 Romantic Babymoons - ice cream and pickles, relaxing massages and more. Before the baby arrives, treat yourself to a custom-made getaway for expecting couples.
---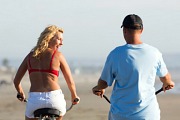 ---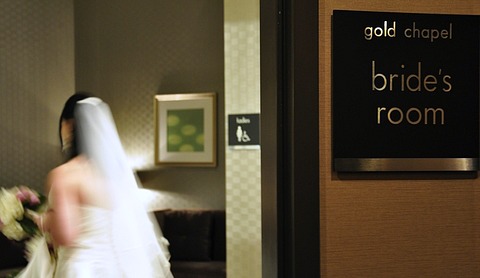 Elope in Las Vegas - from the top hotels on the Strip to Elvis-inspired nuptials, we show you packages and themes unique to this wedding capital.  Check out prices and regulations here too.   
---
Romantic Getaways: More Ideas
6. Wine Regions -  wine and food combine for great romantic vacation ideas and itineraries. And usually, vineyards attract some pretty cool inns and resorts. We don't just mean the obvious (Napa & Sonoma in California), but there's other smaller but no less inviting wine regions in the USA to explore. Areas like Oregon's Willamette Valley, Texas Hill Country Wine Trail or Southeast Virginia. 

Romantic West Coast Vacation: The Ferry from Vancouver to Victoria, BC Canada
7. Fantastic Ferry Rides - you don't have to be on an expensive cruise to see some amazing sights together on the water. In fact, there are a number of ferry routes in the U.S and Canada that  , and they vary in price anywhere from free to $20. Our favorite romantic ferry rides would include: Staten Island Ferry in NYC, San Francisco to Sausalito, CA, Vancouver to Victoria, BC, and Seattle to Bainbridge Island, WA.     
8. Rely on Little Italy - stuck for a romantic place to eat in a city? Usually, there's always a romantic Italian restaurant you can rely on, and in many cases, they're in the nearest Italian part of town. Some Little Italys we're fond of include those in Chicago, Baltimore, San Diego and Boston.
9. Drive In Theaters - amazing, but many people under 50 have never been to a drive in movie in their life. This was the original theater under the stars, but if you want to sample what made these such a romantic attraction, you'll have to be quick because they are disappearing fast. We found a guide to the few remaining ones left and operating at driveinmovie.com. 
Excellent Romantic Vacations - Top Pages
---