Portland, OR
Romantic Getaways in Portland, Or: Tax-Free Vacations for Two 
---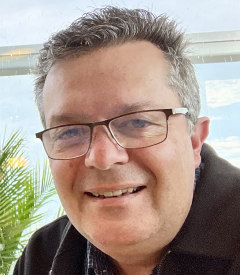 By: Greg Mattson, ERV Editor - Updated Oct 4, 2022
---

Enjoying a Cool Autumn Morning Along the Portland, OR Waterfront
Despite some turbulent times in the past few years, Portland remains one of the most romantic places for a weekend city getaway in the entire Pacific Northwest. The fact that there's no sales tax in Portland or the state of Oregon helps too! 

FTC: This page uses affiliate links. More. 

The Best Time to Travel to Portland: A good time period to explore Portland would be from about late April to mid October. Autumn brings vivid fall foliage, and the rains don't usually set in until November.

---
Portland's Most Romantic Hotels:
bidwell marriott
Romantic Room at the Bidwell Marriott Hotel in Portland, OR
Bidwell Marriott Portland

- Beautiful Rooms at this Downtown Marriott have the nicest views of the City and West Hills, and it's got a fine location close to some of Portland's best spots, including Powell's Books, VooDoo Donut and the Theater District. What Other Guests Liked: Upgraded and Refreshed Property...Rooms on the Concierge Lounge floor...On-Site High Horse Bar. 2022 ERV Rating* for Romantic Portland Hotels: 84% - Very Good. (520 SW Broadway, Portland OR 503-226-6300)
Kimpton RiverPlace Hotel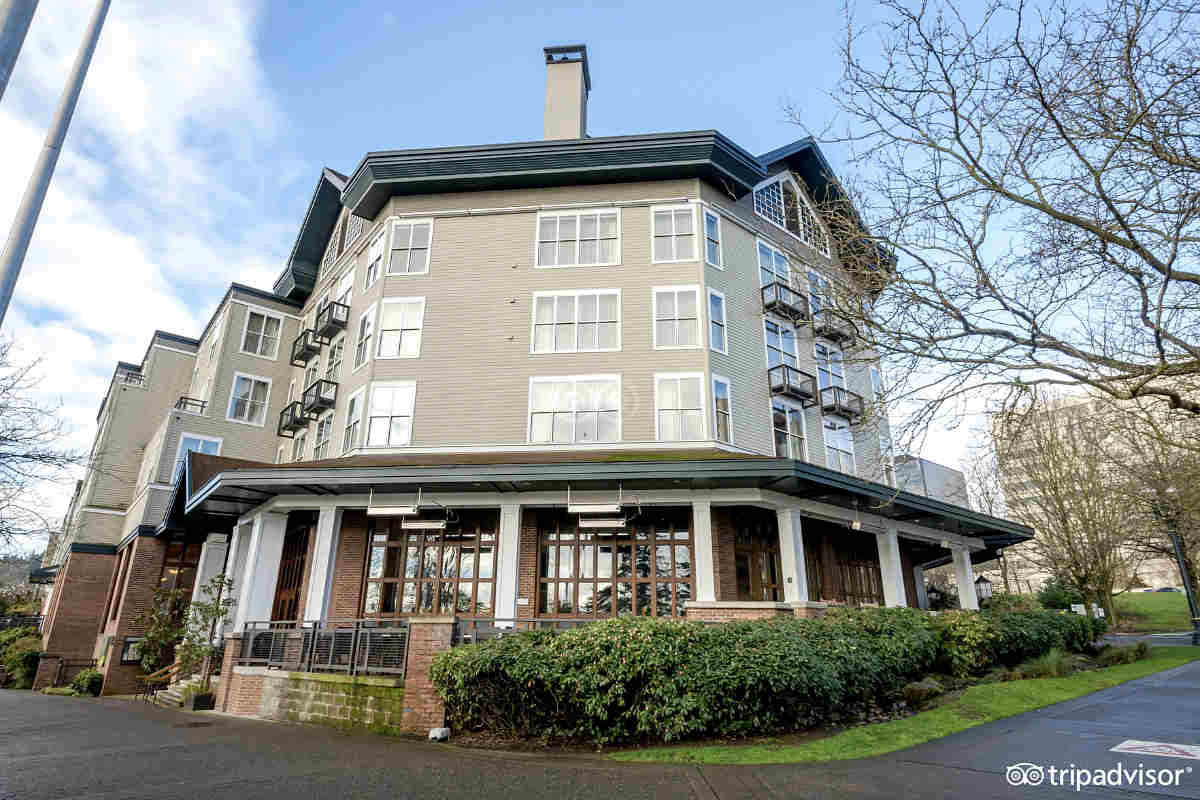 Kimpton RiverPlace Hotel ©TripAdvisor
Kimpton RiverPlace Hotel - Romantic Portland hotel perched on the edge of Willamette River. In addition to comfy suites and cottages, there's an on-site seafood restaurant, communal living room, and in the evening luxurious extras like plush robes and turn down service. What Other Guests Liked: Clean and Serene...Staff Go the Extra Mile...Evening Wine Hour. 2022 ERV Rating* for Portland Honeymoon Hotels: 94%

 - Excellent. 

(1510 SW Harbor Way, Portland, OR 888-869-3108)  
hotel eastlund portland
Beautiful Room at the Hotel Eastlund ©TripAdvisor
Hotel Eastlund Portland

- A beautiful boutique hotel that won't break your budget well describes this Best Western property in downtown Portland. Rooms come outfitted with A/C, HDTV and fast Wi-Fi. Don't forget to head upstairs and try out a craft beer in their rooftop bar and restaurant. What Other Guests Liked: EV chargers on site, happy hour, close to light rail. 2022 ERV Rating*: 90% - Excellent. (1021 NE Grand Ave, Portland OR 503-235-2100) 
---
10 Romantic Places & Things to Do in Portland: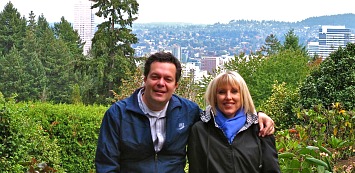 1. Rose Gardens - take the time to stop and smell the roses at Portland's beautiful International Rose Test Garden. May to October is the best time to visit when everything's in bloom, but the nice views of downtown Portland are year-round. (400 SW Kingston Ave, Portland, OR)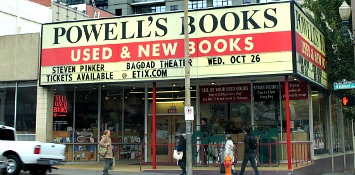 2. Powell's Books - you may not ever come across a more awesome bookstore in your life than Powells. As huge as it is, the great thing about Powell's is that it's not "big box" - it's still got that corner book store atmosphere. Grab a coffee at the cafe inside and soak it all up. (1005 W Burnside St, Portland, OR)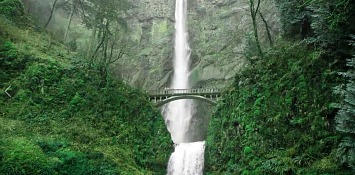 3. Day trip to Multnomah Falls - an easy day trip just 30 miles east of Portland along I-84 (about 45 min drive). With 600+ ft of falling water in a spectacular setting on the Columbia River, Multnomah is easily one of the most scenic waterfalls in the USA.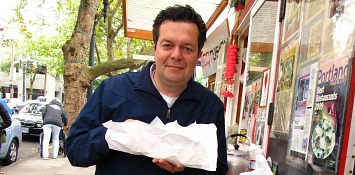 4. Lunch at a Food Cart - not all of Portland's great dining takes place inside. Their world-famous food carts are easy to get to in the downtown core, and the variety of ethnic choices is astounding. If you enjoy the occasional "eat on the street", don't miss this!
5. Portland Saturday Market - check out all the crafts, the art, the food and the trinkets. (West Burnside St, Portland)
6. Forest Park or Mt. Tabor Park - great places to get out and fill your lungs with that sweet Pacific Northwest air...
7. Tom McCall Waterfront Park - no.1 place for watching Portland's interesting people! (SW Naito Pkwy, Portland)
8. Portland Streetcars - try a "diy tour" of the city from inside one of these, especially if it's raining.
9. Crave Bake Shop - you have arrived at cinnamon roll heaven...(460 5th St, Lake Oswego, OR)
10. Portland Pedicabs - try a fresh-air bicycle tour with someone else doing the peddling! (360-510-1818)
---
Romantic Getaways in Portland - This Week's Best Deals on Places to Stay: Hotel Monaco, RiverPlace, Modera and Heathman Hotels 

---
Portland, OR Honeymoons & Romance Packages
Many of the honeymoon packages you find in Oregon are located on the coast by some of the luxury inns and resorts in places like Cannon Beach and Astoria. But if you're getting married in Portland and would like a few days in the city before heading off elsewhere, here's a few after-the-wedding packages and suites you might like:   
travel Portland video
Check out one of our favorite videos from Travel Portland, which captures the essence of the city very nicely...
---
More Romantic Oregon on ERV:
---
fun Dining for 2 in Portland, Oregon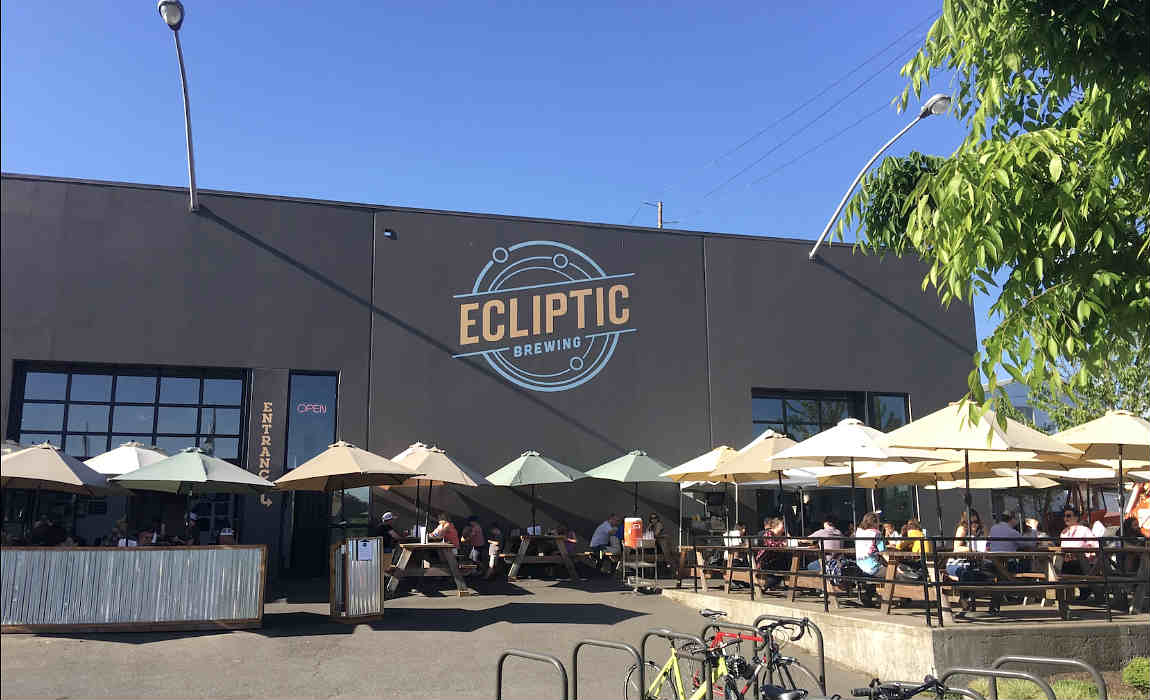 Ecliptic Brewing, Portland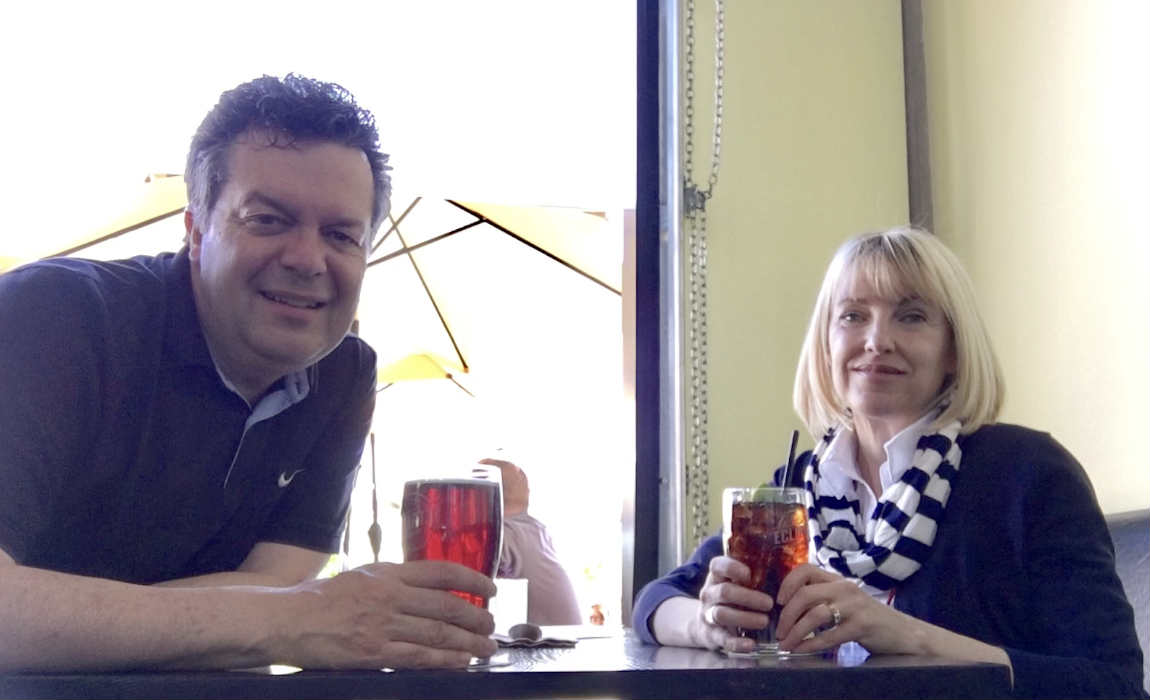 Trying out the Taps in Portland
Here's a few dining spots in Portland worth seeking out:
Ecliptic Brewing - great brew pub with an extensive comfort food menu (including vegan options) and super-friendly staff. (825 N. Cook St, Portland OR 503-265-8002)
Portland City Grill - dining for two with a 30th floor view is always nice, and they have excellent steak, seafood and sushi. (111 SW 5th ave, 503-450-0030)
Higgins Restaurant & Bar - romantic and organic bistro, fresh seasonal specials, good selection of wine and brews. Considered one of the best restaurants in Portland, Oregon. (1239 SW Broadway, 503-222-9070) 
*ERV Rating: our unique, non-scientific ratings for romantic accommodation include:
Amenities: including Whirlpool bath or 

JACUZZI

®

Tub

,

scenic view, fireplace, lounge, etc
Location: proximity of hotel to restaurants, pubs, downtown, etc
Clientele: demographic the hotel attracts (couples, families, business travelers, etc)
Popularity: based on social media & crowd-sourced reviews 
Value: product offered compared to room rate 
Please Note: percentage ratings are not absolute but for comparative use only  
top hotels, getaways & packages on ERV
---